Hey folks! Transparency Disclosure- Some of the links in this article are affiliate links. That means I'll receive a small commission if you decide to click on it and buy something. Don't worry, it doesn't cost you anything extra!
Hey folks! Transparency Disclosure- Some of the links in this article are affiliate links. That means I'll receive a small commission if you decide to click on it and buy something. Don't worry, it doesn't cost you anything extra!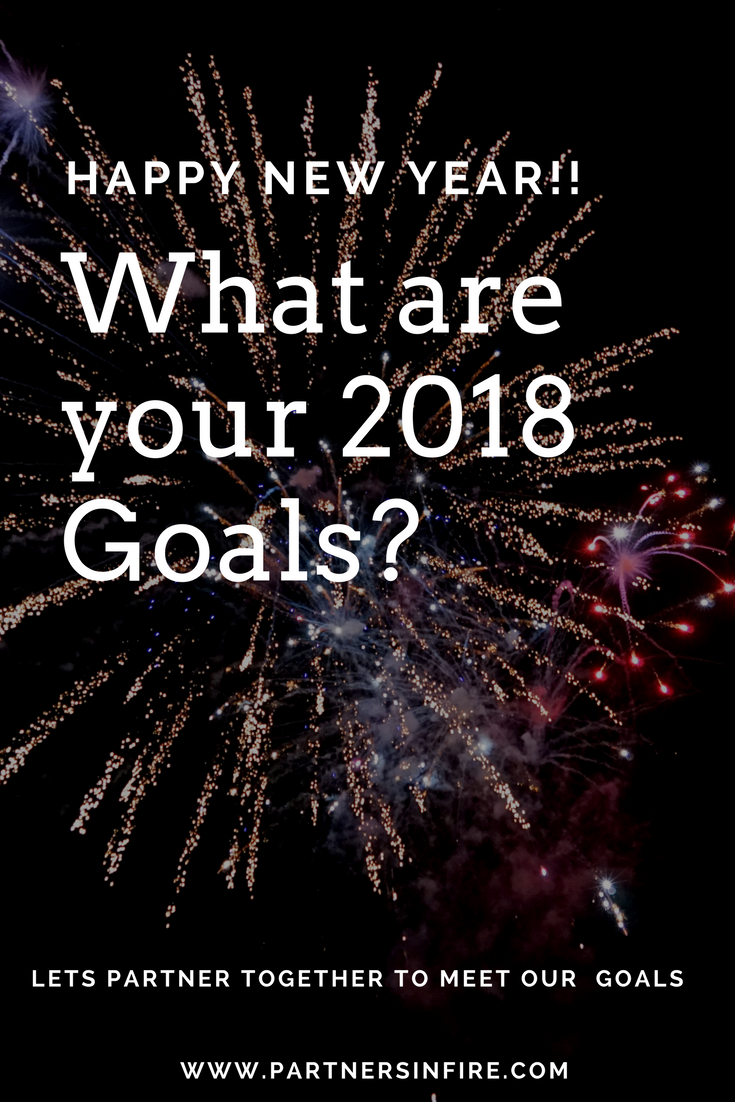 Everyone needs goals! And what better time to set new goals than the new year? M and J both have loads of goals for 2018, some of them are ambitious, and some should be pretty easy. But we need accountability! And not just from each other (its waaayy to easy for me to convince him to have pizza for dinner!).
That's why we are writing this post. We need all of you, our partners in fire, to help hold us accountable for going after these goals. And hopefully this will motivate you to set your own goals! We will help motivate you as well – That's what partners are for!
J and I have some joint relationship goals (#relationshipgoals), but we have some individual goals as well. We are going to put all of them right here for everyone to see!
Relationship Goals!
Goal 1: Work on Us
Every relationship has its ups and downs, and ours is no different. Our number one goal has to be to work on us, even though we are doing well. We can't take each other for granted, and we can't let any of these other goals come before the relationship. Communication is going to be key. We are both dedicated to this relationship and focused on making it the best it can be. That might mean taking a weekend get-a-way instead of updating the blog. And that's ok, because if our relationship isn't strong nothing else really matters.
Goal 2: Increase net worth by 60k
Yeah, that's ambitious. We increased our net worth by about 100K in 2017, but the main driver of that was real estate. We were able to cash out big on real estate in 2017!
Related: Getting Lucky with Real Estate
Investing
This year, we want to increase our net worth by 50K without the benefit of cashing out on property in Southern California. Luckily, I have a job with amazing benefits, so step one will be to continue contributing to the Thrift Savings Plan (TSP, the government's 401K). I make around 90K per year, and I'm investing 7% in my TSP. Yeah, I know, all my FIRE friends will say that's way too low. However, I'm investing more than enough to get the match (about 5%) and a good portion of my income has an investment home elsewhere. So with that 7% and 5%, I should be able to increase our net worth by 10800 just by contributing to my TSP. Yay, 1/6 of the way there!
Jonathan just got a new job with great benefits as well. He's going to be contributing to his company's 401K, and he gets a 6% match. Yay for free money! Unfortunately, he can't start contributing until he's been on the job for 90 days, so his gains this year won't be as significant as mine, but hey, it's a start! We should be able to increase our net worth by 15K just with contributing to our respective retirement accounts. That's a pretty significant chunk.
We have other investments that I'm hoping will pay off big in 2018 as well – Vanguards Total Market mutual fund, individual stock holdings, lending club, and a small Roth IRA. A healthy stock market and dollar/cost averaging should help us make some pretty solid gains this coming year.
Hard Work
But its not all about investing. We are also going to work harder at the blogs (more on my blog goals below!), find more ways to save, and look for additional streams of income. 50K is an ambitious goal, but I think we can get there.
We ended the year with a net worth of $209000. So next year we need to end with 260K! Wish us luck on that!
Goal 3: Blog Goals
We have so many new year's goals when it comes to blogging. Most of them right now are social media based, because we realize how important marketing is to running a successful blog. We do, however, have a few blog specific goals. The main blog goal is to write at least two posts per month. Yes, that's way less than recommended to gain and keep a following, but with our full-time jobs, my other blog, and actual life we don't want to spread ourselves too thin.
One of the blog goals is more specific to me than to Jonathan. That goal is to re-do many of my articles on Travels Near and far (TNF). I started that blog a few years ago, and I think I've learned how to be less robotic in my writing since then (here's to hoping anyway!). Maybe I'll convince him to help me with those.
Monetizing the blogs is our other big blog goal. We are going to sign up for some affiliate programs and add relevant links to some of the posts. Don't worry though! We aren't going to be overly spammy about it. Everyone hates that. The goal with monetization is to make enough money off our blogs in 2018 to pay one month's mortgage payment. So we'll need to make roughly $1200 off the blogs for the year. Difficult? Yes, I think it will be. Impossible? Never!
Goal 4: Social Media
We are also going to focus heavily on our social media presence for both blogs (Yes, I'm totally going to rope Jonathan into helping me with Social Media for TNF!). Here are our social media goals for each blog:
Twitter: – 5k on Partners in Fire (PiF), 10K on TNF
Instagram – 1000 on TNF and 1000 on PiF
Facebook – 100 on PiF, 250 on TNF (Facebook is hard!)
Pinterest – 5000 (I'm sure you all know by now, I only use the one Pinterest account)
I know some of our social media goals are super ambitious (5K on Pinterest, is that even possible??) but some should be pretty easy (we can probably get to 100 on FB just by inviting our friends!). Balance is always good though! Sometimes it's easier achieve a harder goal after you've achieved an easier goal (can we call that the snowball method of goal setting?).
Melanie's New Year's goals
Goal 1: Health
Being healthy is a huge part of my financial independence journey. Healthy people live longer, fuller, more productive lives. A great thing about this is that a lot of times, our health is in our own hands.
Sub goal 1: Fitness
My fitness goal for 2018 is to lose the 10-15 pounds I've packed on since moving. I'm joining this "biggest loser" style competition at work that I think that will really motivate me to work out. I have a few free hand weights at home that I'm going to use, and I also have this really cool stand up punching bag (it also helps a lot with stress relief!).
In addition, I'm going to do some jogging in my neighborhood, and I'm planning on taking my super energetic pup Coyote out with me. Maybe I can burn off some of his extra energy while I'm losing weight! I also talked to my neighbor about biking, so that's something I'm going to get back into as well. Having someone to do it with will really help keep me motivated. The bottom line here is that I know I have a bunch of tools at my disposal to help me with this weight loss journey. I just need to find motivation (and I think the "bragging rights" at work will be all the motivation I need!).
Jonathan also has a fitness goal…he wants to lose 5lbs. But he has a super high metabolism and can lose 5 lbs just by looking at food. I hate him.
Related: Check out this dumbbell set I found on Amazon*!
Sub goal 2: Mental Health
Another huge component of a healthy lifestyle is taking care of your mental health. In that vein, I'm going to make meditation a priority. I have dabbled in meditation for the past few years, taking it seriously for a week or so then forgetting about it. But I want to take it seriously for the entire year. I know I felt better after that week of meditation, I would just get busy or tired and forget to do it. My goal is to do better this year. As they say, self-care is the most important thing.
Sub goal 3: Healthy eating
The last stool of my healthful 2018 pyramid is healthy eating. I'm going to eat less junk and I'm going to cook healthier meals. The only bad thing about this is that I'm a terrible cook. I guess I'm going to learn! And I'll be sure to share my most delicious healthy recipes (and biggest disasters, because everyone likes a good laugh, right?). Eating healthy is going to involve creative meal planning and using fresher ingredients, which will be way easier than it ever has in the past because of my next big goal.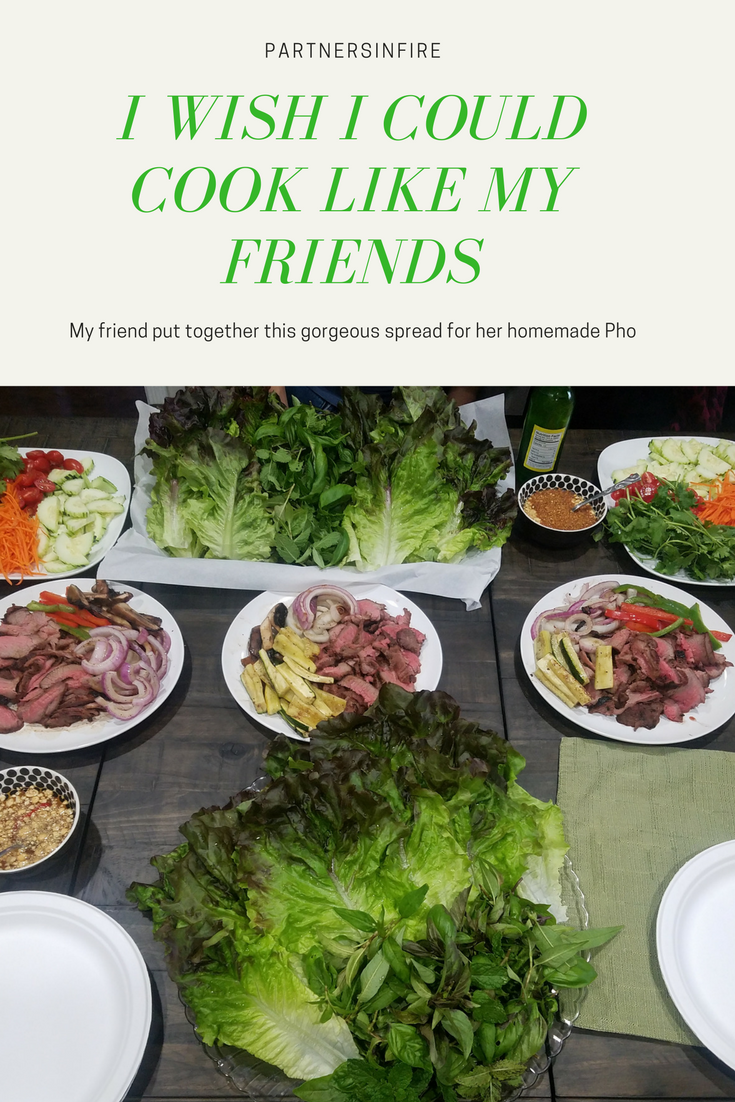 Goal 2: Gardening
One of the reasons I wanted to move was so that I could have a garden. I bought a house with a very nice backyard, and come spring I plan on growing my own food! This has a double benefit…first I'll save money at the grocery store (basic financial independence stuff, right?) and second it will help me eat healthier! Yay for two birds! Jonathan is going to help me grow tomatoes, cucumbers, squash, peppers, potatoes, herbs, onions, and I think I'm going to plant a fruit tree or two. I'm so excited to see what will happen! I already started this fall with a composter; so I'm working on making delicious nutrient rich soil for my veggies. And, since I live in Georgia, the composter works year-round! Though not as well in the cooler winter as in the sweltering summer.
Related: I got my composter on Amazon*!
Goal 3: Get back into my side hustles
I haven't sold anything on Ebay since before I moved. Long long before I moved! And the sad thing is that when I was taking it seriously, I actually made some money with it. I've made between $200 and $300 per month! My goal is to get back into. That means going to garage sales, finding cool products to sell, and taking the time to post things on Ebay. The best part about having this as a goal is that I love the hunt! I love scouring garage sales for that one amazing item. It's so much fun! Unfortunately both of us hate the posting to Ebay part, but making money isn't always fun. Sometimes you gotta suck stuff up.
The final part of my side hustle goal is to get back into creating and selling art. I love painting, and I even have a Facebook page for my artwork! Amazingly enough, I've even sold a few pieces over the years. So why haven't I been hustling at it? Unfortunately I let other stuff get in the way. But I love it, so my goal for this year is to create a few new pieces and sell one piece. Anyone here like abstract?
Jonathan's New Year's goals
Goal 1: Maximize Space Usage
Jonathan and I moved from a 1200 square foot condo into an 1800 square foot single family home (and it was half the price!). But one thing we realized is that we have loads of extra space. We discussed getting a roommate, but I don't want to move someone into our home that I don't know and trust. So Jonathan decided one of his goals for this year will be to maximize our usage of space.
He wants to turn the two spare bedrooms into usable rooms for us. One of the bedrooms is currently the cat's room (yes, my babies have their own bedroom) but he's going to utilize the extra space in there to make a small gym. This will help me with my work out goals too!
He's going to turn the other bedroom into a studio/Ebay office. We will be able to utilize the room for creating art and for storing all of our amazing garage sale finds. It will be like a mini-warehouse! I love how his goals help support my goals.
Goal 2: DIY around the house
Moving into an older home is challenging. There is always something to fix. We've had a few minor problems since moving in (plumbing, drywall, electrical) and neither of us is really knowledgeable about home improvement.
Jonathan's goal for this year is to change all that. He wants to learn how to be a master DIYer so that he can fix things around the house instead of us having to pay someone to fix it. His first big project is going to be the sprinkler system that the old owners installed for landscaping. There is a leak somewhere in it (cost us a nice $600 for our first water bill). Jonathan is going to hunt that leak down and fix it!
He is also going to work a lot on the back yard. The previous owner decided to build a deck and a gazebo without pressure treating the wood, so everything is rotting. Seriously, I'm not even a DIYer (I totally suck at all that stuff) but even I know that if you want an outdoor wooden deck in someplace like Georgia where it's all wet and humid and buggy, you need to treat the wood! But he didn't, so we are stuck with a rotting deck. Jonathan has big plans to DIY our backyard into a southern paradise this spring.
Goal 2: Become assistant manager
One of Jonathan's big goals as far as work is concerned is to rise up in the ranks at his company and become an assistant manager. He found an amazing manager to be his mentor, and they both think that with Jonathan's work ethic and ambition, that goal is definitely achievable. It will probably take a lot of hard work and some long hours, but it's definitely something that Jonathan is motivated to work for and capable of achieving. And if he makes it, it will make our joint goal of increasing our networth that much easier!
Goal 3: Quit Smoking
This is probably the hardest New Year' goal either of us has. Jonathan has been a smoker for over 10 years. He smokes about a pack a day. I hate it (its stinky and a huge waste of money!). Jonathan hates it too. He's struggled to quit in the past, but he's never been super dedicated (and it's hard!).
Jonathan's company offers healthcare and smoking cessation incentives. He's going to take full advantage of those things to develop a plan for quitting. His first step is transitioning from regular cigarettes to a vape, and from there he plans to slowly decrease his nicotine levels.
Lets all root for Jonathan to overcome his addiction to the nicotine monster! If anyone here has been successful in quitting smoking, please let us know and share your best tips
Jonathan is going to try these first…maybe he will write a blog post with all his results!
Final thoughts
So folks, there you have it. Our new year's goals for 2018. We will keep you posted with updates on how we are doing, best practices for weight loss, gardening, and quitting smoking, and all the fun we have on the road to financial freedom. What are your goals for 2018? Are you working towards similar things? Is there a big category that we may not have thought about but should be thinking about? Let us know in the comments, and help keep us on track!
Speaking of Monetizing….if you are loving Partners in Fire support us by shopping on Amazon!
*Links with this next to it are the affiliate links that we talked about above. We appreciate your readership!
Melanie launched Partners in Fire in 2017 to document her quest for financial independence with a mix of finance, fun, and solving the world's problems. She's self educated in personal finance and passionate about fighting systematic problems that prevent others from achieving their own financial goals. She also loves travel, anthropology, gaming and her cats.