Engagements should be a time for celebration as couples blissfully plan their pending nuptials and future lives together.
However, it can be a time of strife when one partner's expectations don't match reality.
A newly engaged bride-to-be came to Reddit seeking advice after her fiance flipped out over her inheritance planning.
Bringing Kids Into The Marriage
The Original Poster (OP) explained that both parties are bringing children into the marriage. She has a nine-year-old daughter whose father isn't a part of their lives, and he has full custody of two children, ages six and ten.
OP Got Massive Inheritence
A few years ago, before OP met her fiance, OP's beloved grandfather passed away. She received a massive inheritance, including a house and enough money for OP and her daughter to live very comfortable lives.
The engaged couple lives in the house and splits bills 50/50 but retains separate finances outside of the bills.
Getting a Pony
OP's daughter is about to turn ten, and OP wants to buy her a pony for her birthday. She's been taking riding lessons and, like most little girls, dreams of having her own pony someday.
OP's fiance scoffed at the idea. He thinks it's a waste of money, even though it's coming from OP's money, not the family's budget.
Get Everyone Ponies
The fiance dug in further. He said it's unfair that OP's daughter gets a pony and his kids don't. He thinks they should buy all the kids a pony to make it fair. OP said that's fine, and they could split the cost of all three ponies equally, but the fiance demanded OP pay for them all instead.
Argument Gives OP Conflicting Feelings
OP understands the point that her fiance's kids will become her kids. She wants to treat them all equally.
However, she feels like the pony is just the first step in a massive landslide, and it will morph into having her daughter split the entire inheritance three ways.
Unfair To Daughter
OP doesn't think this is fair to her daughter. While she's happy to split her income to support the two stepkids, she doesn't think the inheritance should be treated the same way. It came from her daughter's grandfather with the assumption that whatever OP doesn't use will pass onto the daughter someday.
She Sets Up a Trust
OP set up a trust to protect her daughter's assets. She put 50% of the funds she inherited into it and set some rules on how her daughter could use it. The rules lift when the daughter hits 30, so she'll have complete control over the money for most of her adult life.
She set up another trust for herself, putting 30% into that one and setting up an annual allowance. She kept the house and some emergency money outside of the trust.
Is the Trust Fair?
OP thinks the trust protects her daughter. It ensures that all the joint income the couple earns during marriage gets used equally between the children but that her daughter gets to keep the inheritance from her grandfather.
The fiance, however, flipped out when he discovered the trust.
"He said if I was marrying him, we would be sharing all assets and finances. That its not fair for me to keep 90% of my wealth just to myself and my kid when he is sharing all of his with us," reported OP.
OP maintains that the generational wealth from her grandfather should go to his biological granddaughter and not step-grandkids he never even met.

Finance's Behavior Concerning
Many users find the fiance's behavior concerning. He seems upset that he can't access her money, a massive red flag about his true intentions.
"This man sounds entitled, and I am sorry to say this, it sounds like he's got your money on his mind," said one user.
His Expectations Unfair
It's unfair of the fiance to expect ⅔ of the generational wealth to go to his children while only ⅓ goes to the biological heir.
"Generational wealth is typically not shared, but stays with the family of the person who inherits it," said one user, explaining how inheritances typically work.
Rethink the Wedding
OP must think long and hard about why her fiance is with her. It sounds like he wants the money and lifestyle more than he wants OP.
"I'll be more blunt, he's marrying you for the money, your money. Don't marry him," stated one user.
"Consider not marrying this person if he can't accept your decision. He might have wanted to marry your for your money if he is so bothered by this," advised another.
Get a Prenup
Users said if OP insists on going through with the wedding, her next step must include a prenup. Though the trusts offer excellent protection, a prenup will seal the deal and ensure each maintains their assets in a divorce.
However, many said he probably won't sign the prenup if he's so upset about the trust.
OP Has a Lot To Think About
Money can make people crazy. We hope OP's fiance had a temporary bout of jealousy and comes to his senses.
If he doesn't, OP needs to consider whether she really wants to go through with this marriage.
Source: Reddit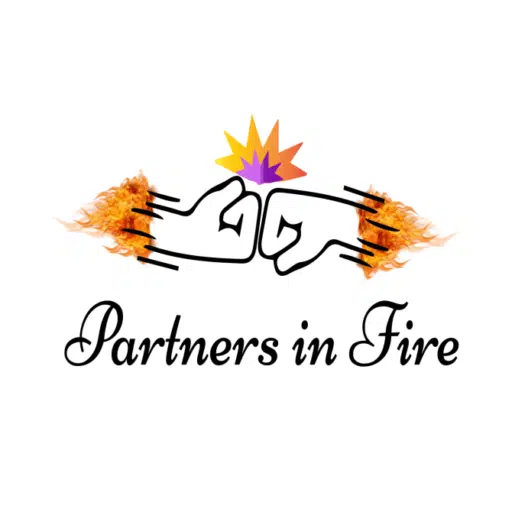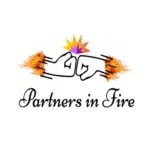 The Partners in Fire editorial and staff writing teams join forces to bring you the latest and greatest trending topics in snackable bites. 
The team covers entertainment, wellness, current affairs, social issues, and other topics in easily digestible pieces, allowing readers to sample juicy tidbits without deep diving into the nuance of each topic. 
Grab your popcorn and get ready to snack!