Make the artist on your Christas list squeal with delight by offering a gift designed around their favorite hobby.
What Does Every Artist Want?
Every artist wants the best brands for their craft!
Here are the best gifts for every type of artist on your list.
New Paint Brushes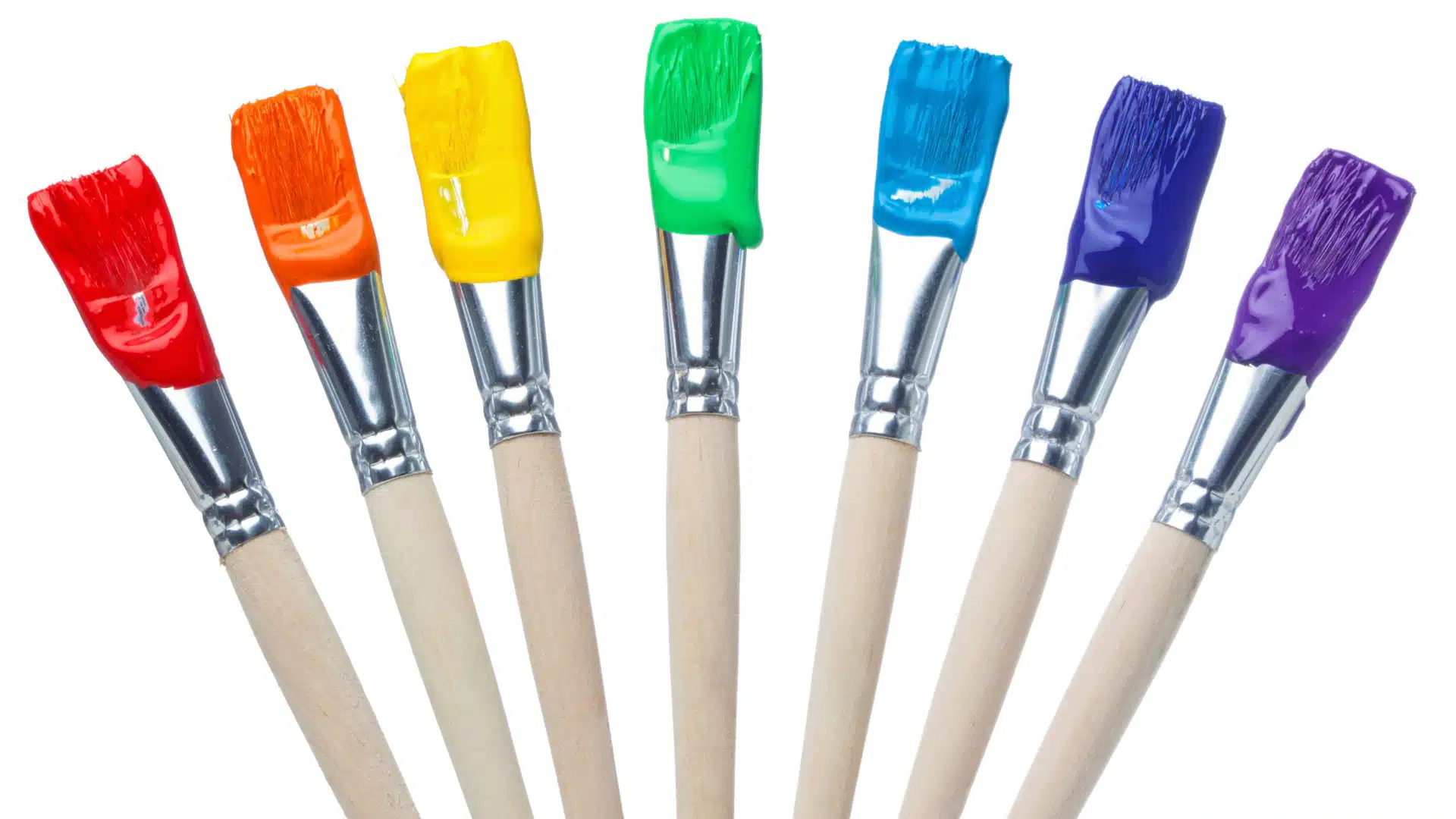 Paint brushes don't last forever. A prolific artist will go through a number of these essential painting supplies each year.
Rosemary & Co. makes brushes designed for several media types, but they are the longest-lasting, most perfectly shaped, and most sensitive brushes on the market.
Strada Easel
The king of portable easels, there are so many excellent features to the Strada brand. It's like not having to leave the studio to paint a landscape because everything you need is right there (except for a microwave).
Standard H-Frame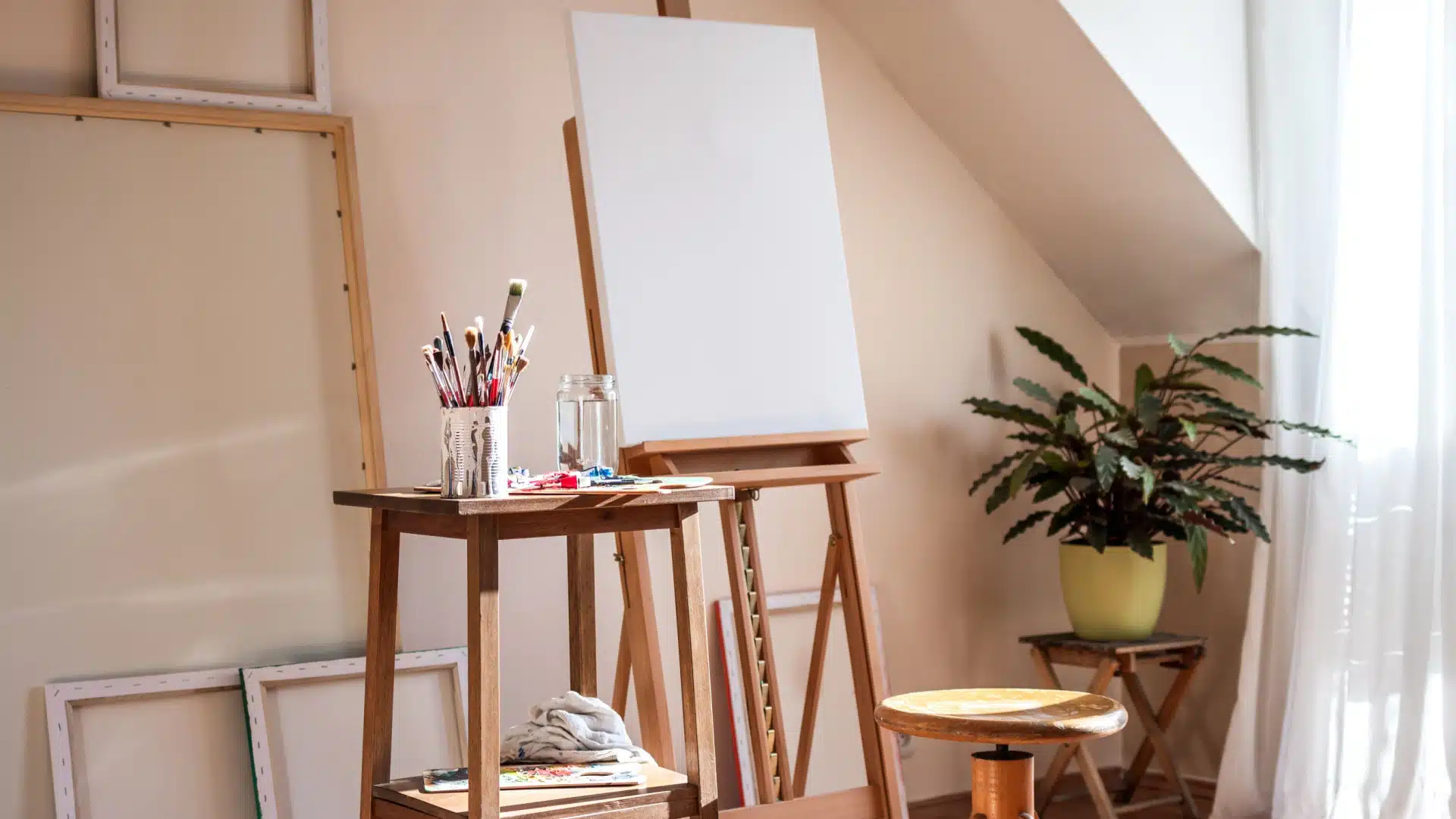 The H-frame lets you handle anything from the smallest canvas to anything that will fit through the door. The easel doesn't take up that much space and can be shifted out of the way with little effort. This easel doesn't come with a box for your supplies but is much more cost-effective than Strada.
Brilliant Paints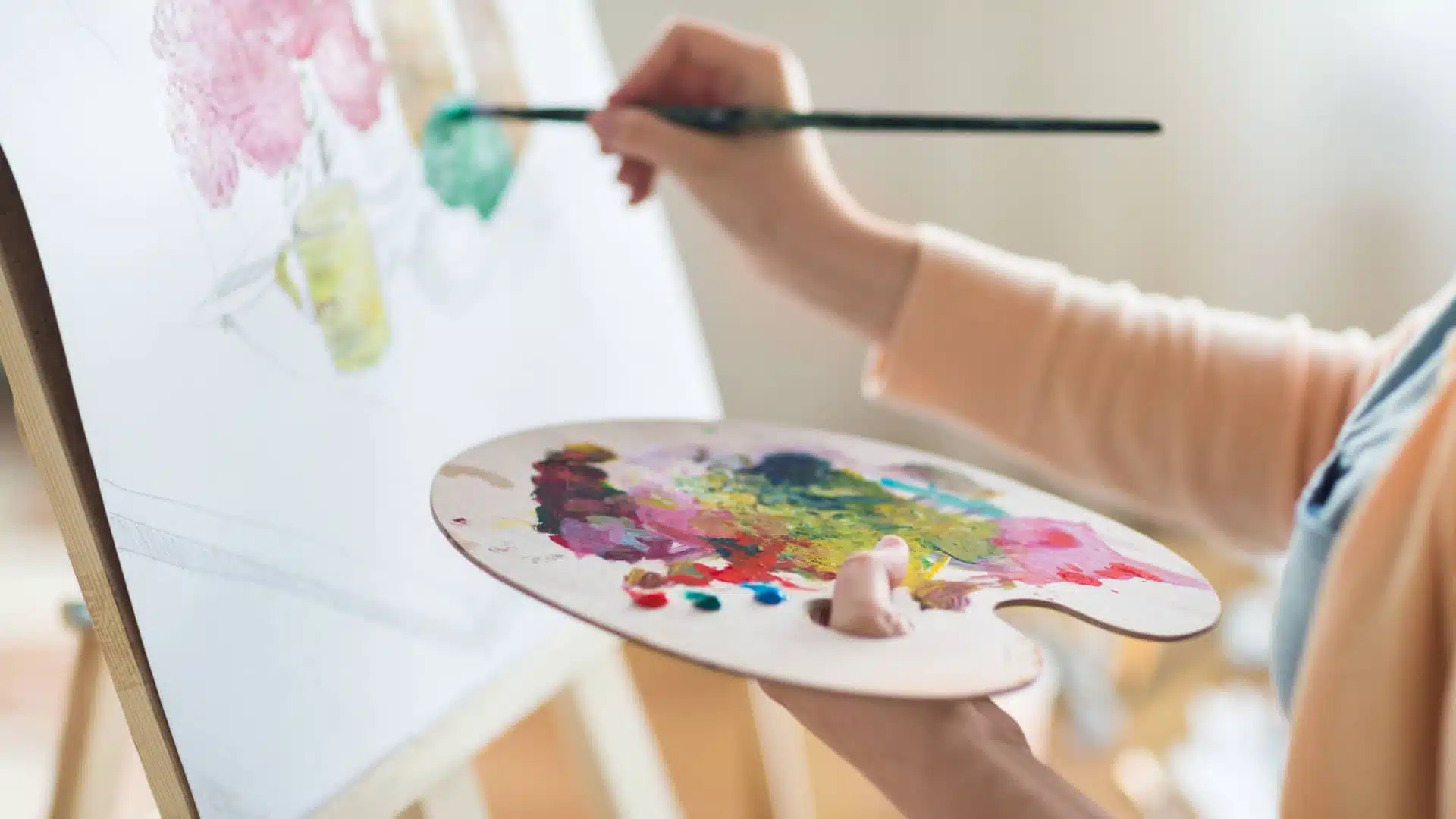 Williamsburg Oil Colors are some of the finest pre-mixed paints on the market. Unlike some assortment packs, Williamsburg sells series in full palettes of colors designed to complement each other and unlock a spectrum of expressive color that is automatically harmonized by the pigments chosen for that particular series.
Canvas
Most artists are happy with traditional canvas. You can score value packs of 6-10 pre-made canvases in wooden frames from your favorite art store for reasonable prices.
Paper Pads
Some artists prefer pads, but before buying, it's critical to determine which medium your artist prefers. Watercolor paper is very different than canvas for acrylics, which is different than sketchpad paper. Specialized papers have properties better suited for various types of paints.
Mixed Media Pads
If you aren't sure, a mixed-media art pad is the way to go. The paper in these pads can handle most types of paint, allowing your artist to experiment with different mediums.
Art Journal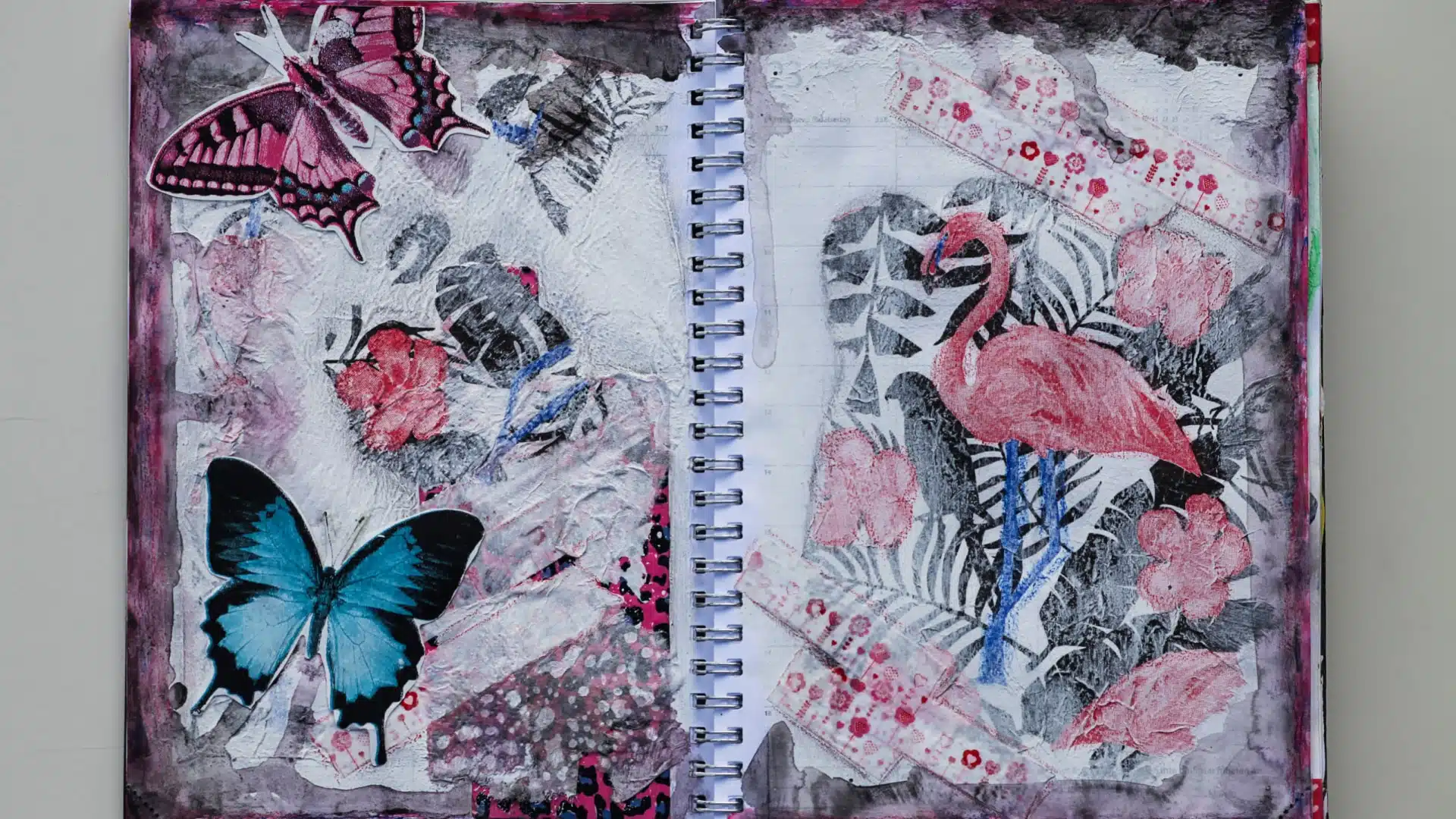 If your artist has everything they need in the studio, consider gifting them an art journal so they can explore their creativity on the go. Art journals allow them to sketch, paint, jot down ideas, and record any inspiration they see while out and about.
Pencil Set for Sketching
Get a sketching set with a range of graphite weights, an eraser, and even a charcoal pencil. A complete kit will ensure that the artist on your list has everything they need for the perfect sketch.
Sketchpad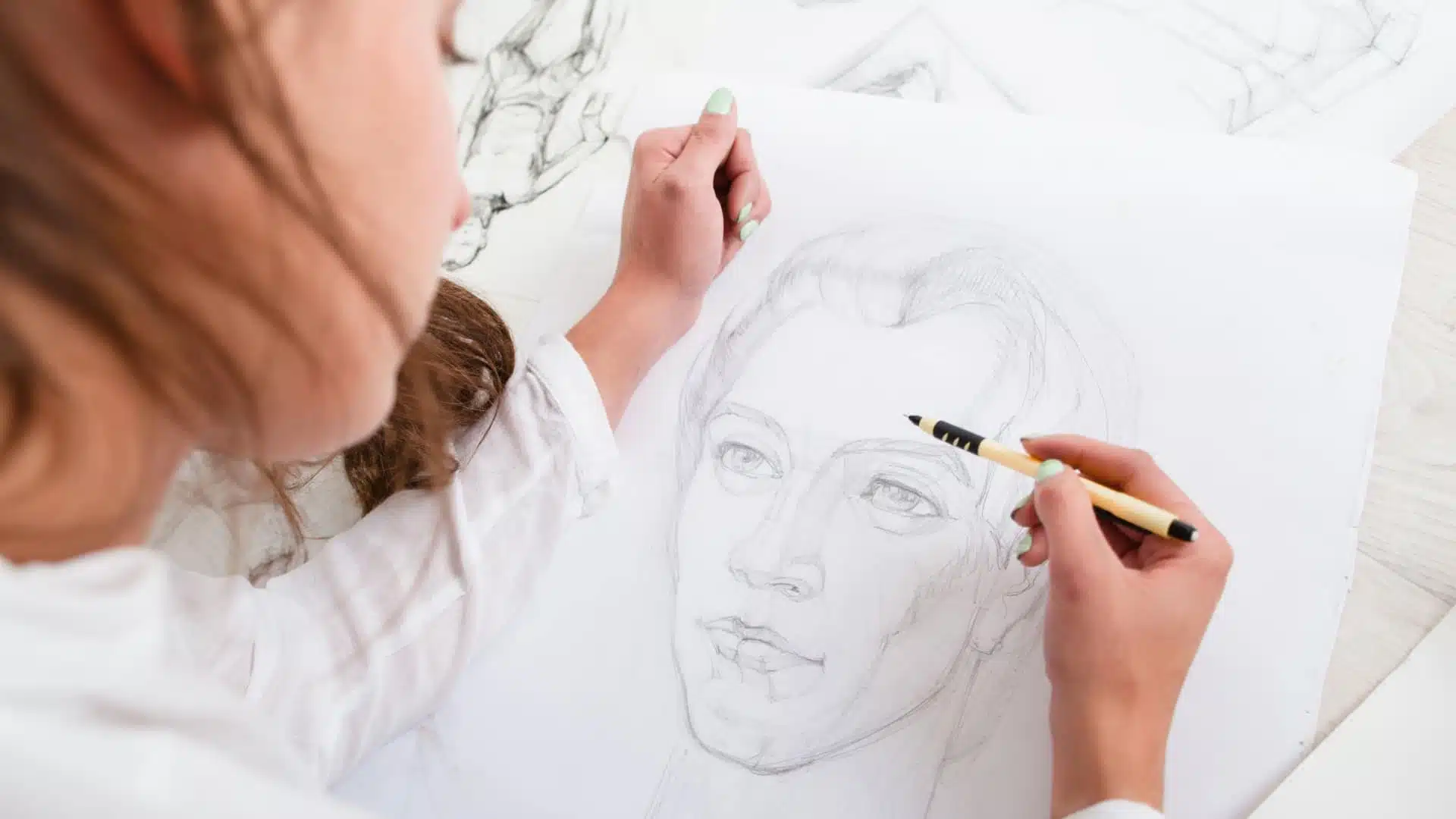 Another great gift for artists who love to draw is a sketchbook. Sketchbook paper is explicitly designed for graphite, so it's perfect for those who love expressing themselves with pencil and paper. These new drawing supplies might inspire them to think of fun and creative things to draw!
Clay
Clay is a perfect gift for those who like to make pottery or clay figurines. They can mold the clay into their creations and fire it in an oven to make it set.
Threads
Yarns and threads are ideal gifts for people who like to sew, crochet, or knit. Get colors and textures that match their aesthetics so they never run out.
Jewels and Beads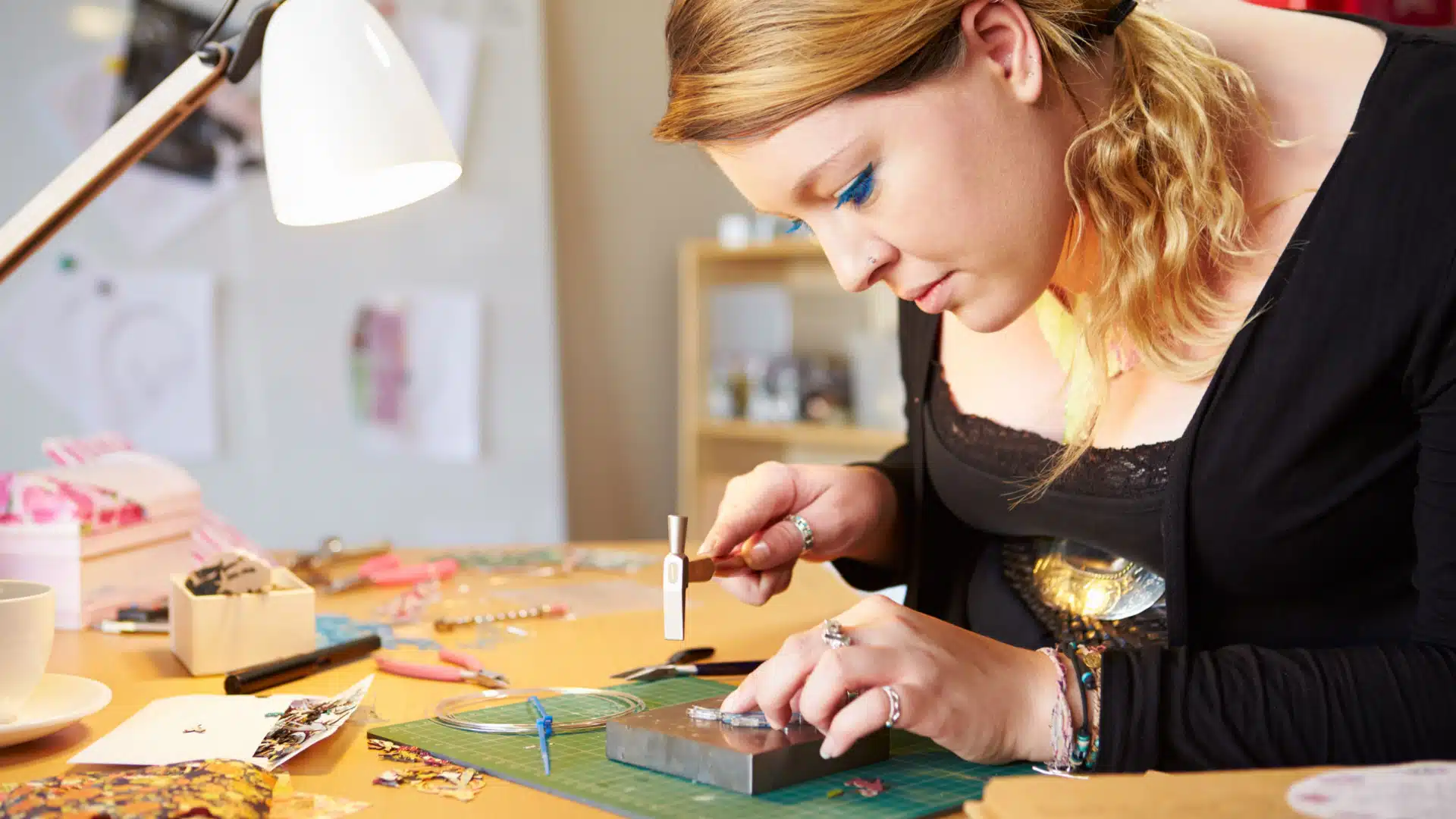 Jewelry makers may want a variety of beads, jewels, and wires to help them make gorgeous pieces.
Raw Materials
Wood workers, sculptors, and other creatives may prefer raw materials to help them start a new project from scratch. Gift them lumber, stains, or interesting items that fit them theme of their work.
Think outside the box when considering what gift your artist would like best, especially if they don't work in traditional media.
Drawing Tablet
The cheapest gift option for graphic designers is the traditional drawing tablet. These provide a natural feeling drawing surface that hooks up to the computer, so artists can draw on the tablet but view their work on screen.
Wacom One has two fantastic drawing tablets. Lightweight, portable, and budget-friendly, these tablets are ideal for any fledging artist on your gift list.
Huion also makes a wide range of budget-friendly drawing tablets.
Display Tablet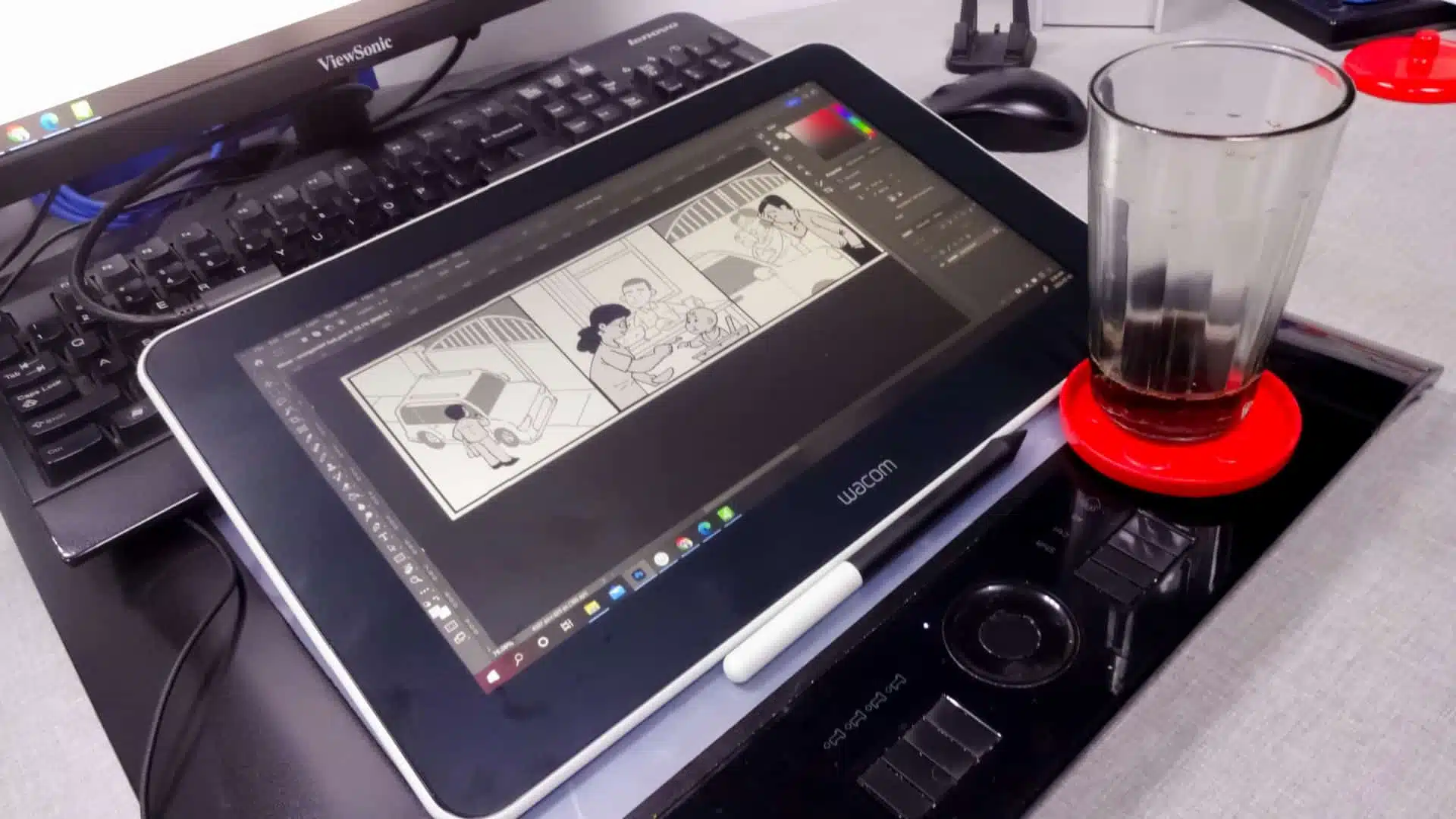 Display tablets are similar to drawing tablets but feature a screen, allowing artists to see what they're drawing directly on the display rather than having to look at the computer screen.
Wacom One's Display Tablets are the best option for mid-range tablets available. They offer tons of functionality for a reasonable cost.
If you're cost-sensitive and need a screen, check out the Gaomon PD1161 or Xpen Artist 12. You'll lose some functionality, but the price can't be beaten.
All-in-One
The Wacom Mobile Studio Pro is the Holy Grail for the digital illustrator, painter, or animator. The tool is ideal for everything you can do with Adobe Suite. If you land a decent visual arts job, chances are this is what you'll be using.
The Wacom Mobile Studio Pro is expensive and is only suited for the professional artist on your list. It's a stand-alone display tablet with the full functionality of a computer combined with the enhanced graphics and memory of a display tablet.
Other all-in-one options include a Surface Pro or iPad, which are computers first, drawing pads second, or the Kamvas Studio 24 Pen Computer.
Essential Software
Digital artists use a wide range of software to complete their work, many of which cost upwards of $300. Help your artist hone their craft by gifting a subscription to Adobe's full suite of digital design tools or professional-level tools like Magma Studio and Clip Studio Paint Pro.
An advantage to gifting a Wacom One is that it comes pre-loaded with trials of various design software applications, giving artists an opportunity to test drive them before committing.
Mannequin
Those with fashion artists and designers on their gift list should check out these mannequins, which can be fine-tuned to the exact measurements of the individual wearing the outfit. This saves so much time not having to wait to fit a garment.
Some mannequins are also capable of expressive gestural poses, making them ideal for display in an artful storefront.
Art Kits
Art sets make perfect gifts for aspiring artists. These usually come with various materials to help someone decide what is right for them. Many include paints, pencils, an easel, and everything someone needs to dabble in the arts

Beginners and children exploring their love of art may also be interested in art kits. Kits are available for various crafts, from crochet to drawing to rock painting. These kits have everything you need to get started with a specific hobby.
Various Crafting Supplies
Other fun gifts for beginners and children just starting to explore their love of art include markers, crayons, construction paper, and coloring books. These things are easy to find at your local craft store.
Subscription to Art Classes
Nothing beats education. The ability to learn from living people about how to do something you're passionate about is a gift that keeps giving.
The New Masters Academy lets you stream all of their art tutorials and access each artist's reference photos in their videos so that you can draw, paint, or sculpt while following along. The price points vary but start at $39/month. You can pay extra for one-on-one assistance, but the videos are thorough.
Stocking Stuffers for Artists
The gifts for artists on this list are unique, and the artist in your life will be happy with any of them! But if you want to give them an even more magical Christmas, stuff their stocking with some of their favorite art supplies.
The best things for stockings are items that artists use all the time but would be less fun if given as a primary gift. Think glitter, glue sticks, a pencil sharpener, scissors, and other small items your artist might need.
The Best Gift For Artists is Support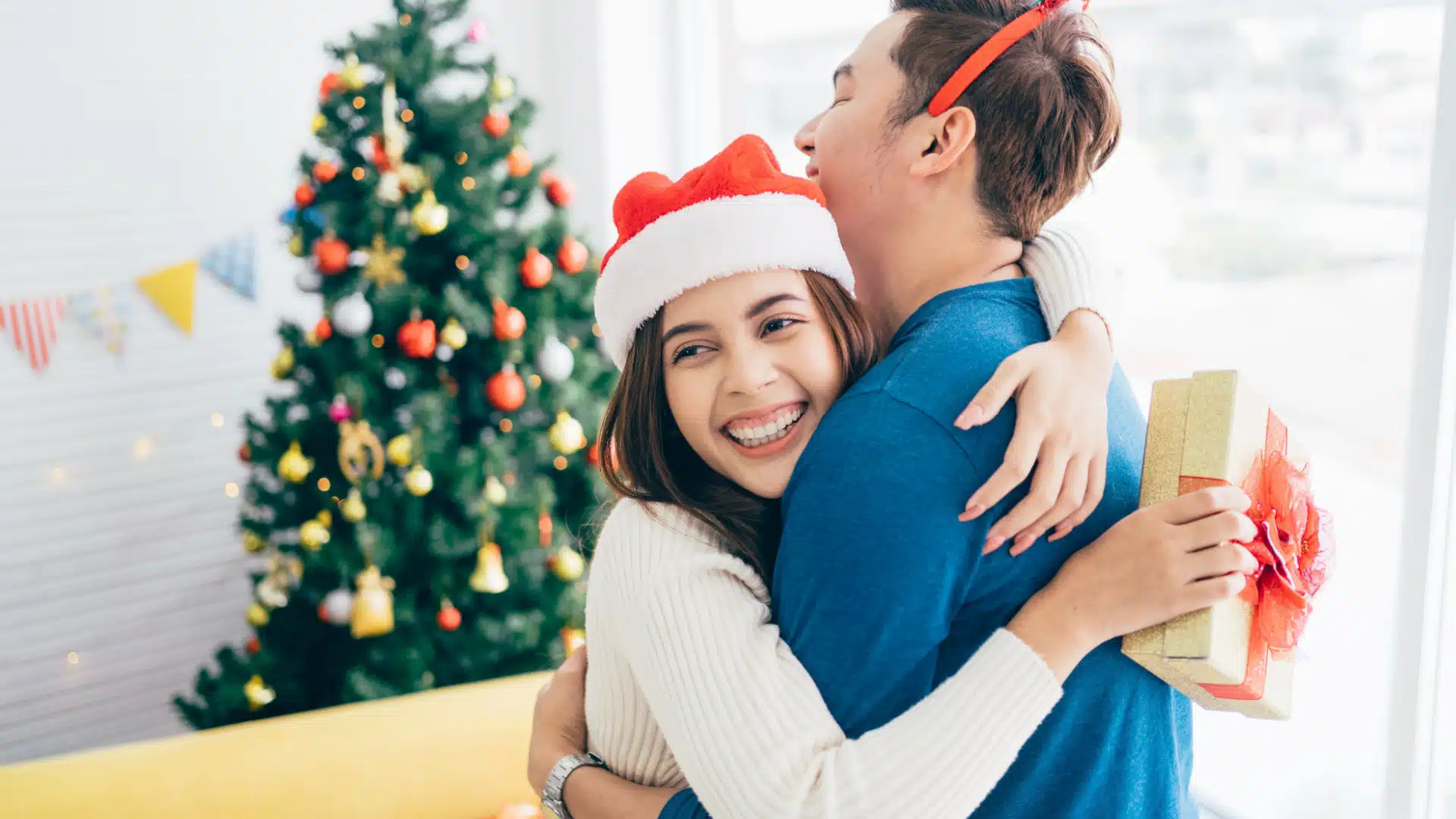 All these tools and art materials are perfect gifts for the aspiring artist on your list. Sometimes, you need someone who believes in your abilities and is willing to invest in your future success.
A single gift from this list isn't everything an artist will need, but no artist will be disappointed with these gifts. Gifting something from this list will show that you support your artist and want them to succeed. Set your artist up for success while showing them how much you believe they're destined for greatness.
Get Yourself a Great Gift Too
While shopping for everyone else, you may have forgotten to ask what you want for Christmas. Here's how to fill your own wish list.
Gifts for Gamers
Do you also have gamer in your life? Make their dreams come true with the best gifts for gamers.
Foodie Gift Guide
The best gifts for the foodies on your holiday wish list.
Great Gifts for Everyone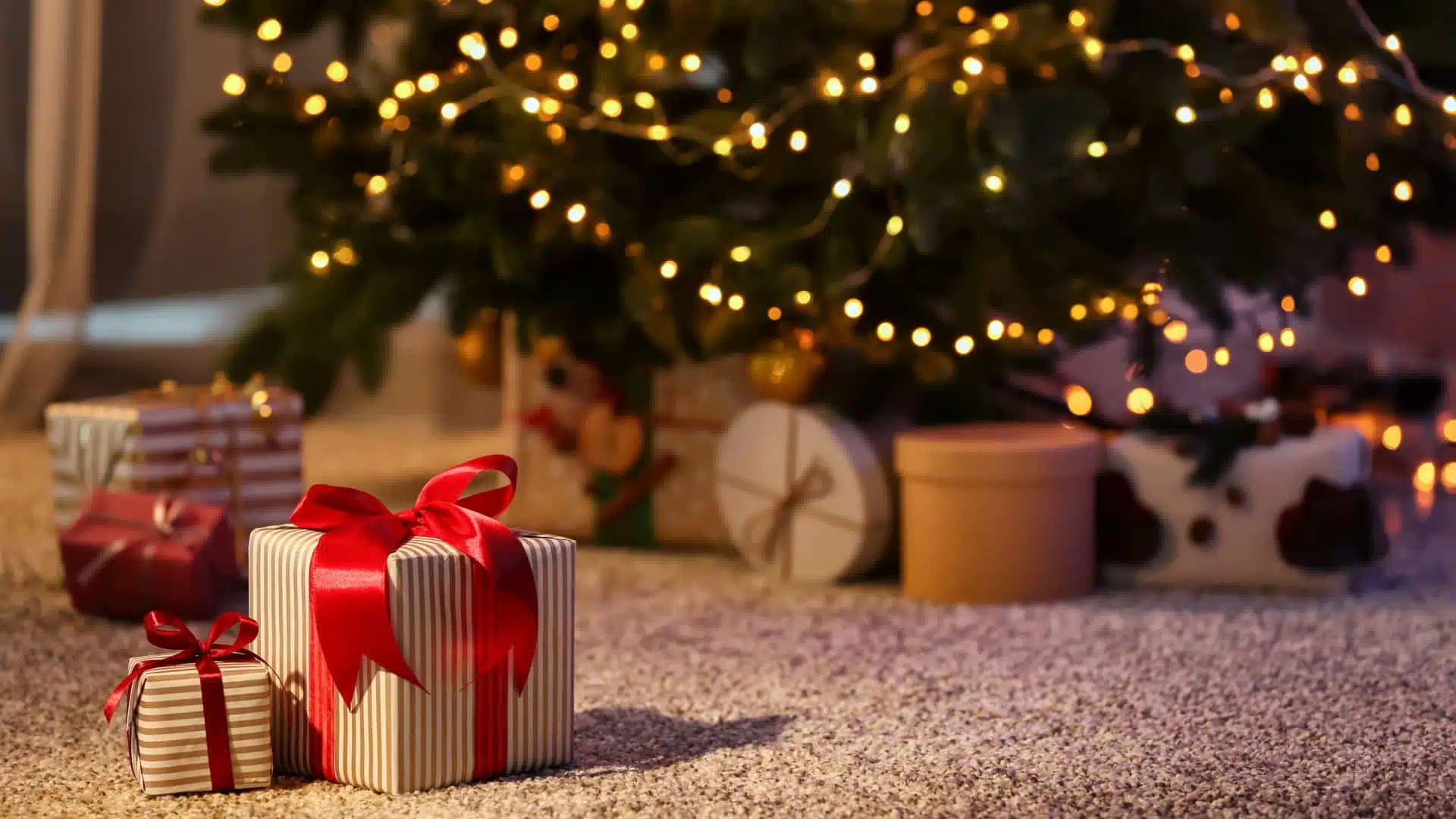 Some folks are tough to shop for. Explore our fantastic gift guide filled with ideas for all different types of people.
The Ultimate Travel Gift List
Get your favorite adventurer something that will help them travel better with our epic gift guide for travelers.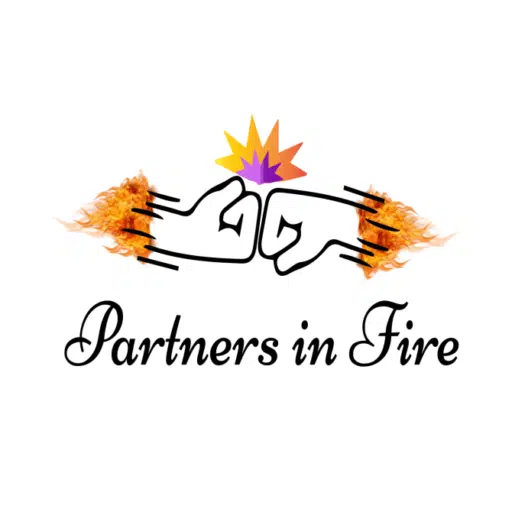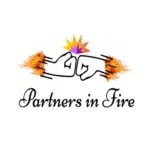 The Partners in Fire editorial and staff writing teams join forces to bring you the latest and greatest trending topics in snackable bites. 
The team covers entertainment, wellness, current affairs, social issues, and other topics in easily digestible pieces, allowing readers to sample juicy tidbits without deep diving into the nuance of each topic. 
Grab your popcorn and get ready to snack!