Los Angeles, California, is a fantastic city with many great things to see and do. The City of Angels is full of unique beaches, has a thriving arts culture, and is well known as a foodie city. Here are the absolute best things to do in Los Angeles to make your visit to this spectacular city epic.
Explore Beach Culture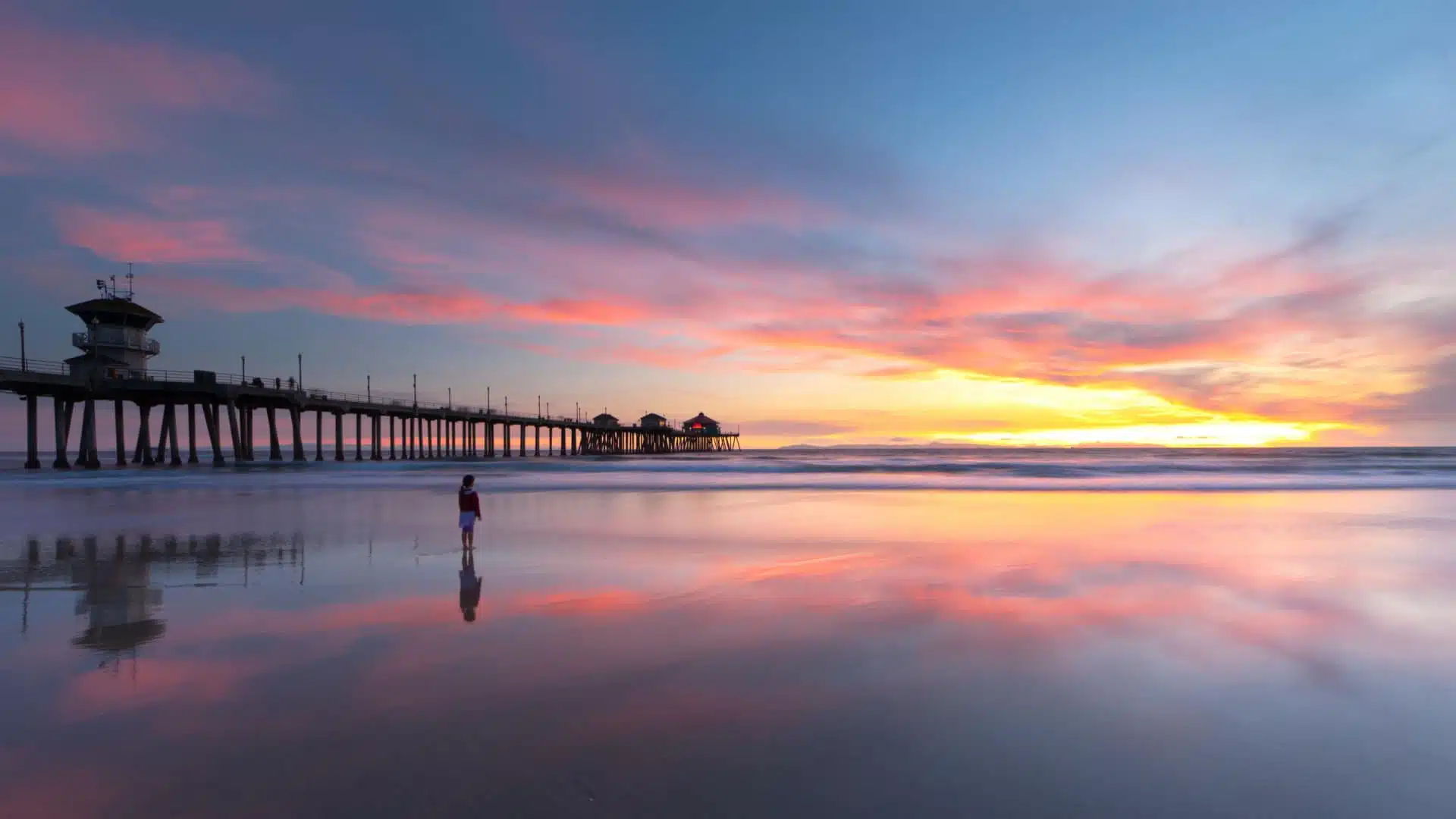 All beaches are not created equal, and the vast array of beaches in Los Angeles is proof of that. For serene beaches, head far North of the city towards Malibu. The celebrities and wealthy folks who live up there try to keep the beaches private, but there are still a few public access points.
Head south to the orange county beaches like Seal Beach and Huntington Beach for a laid-back atmosphere. Huntington Beach has a dog beach area and fire pits for late-night parties.
Venice Beach in the central region is perhaps the most unique of them all. It features a skate park and an art walk where local artisans showcase their arts and crafts. Venice also has a gym area, and Santa Monica Beach (the beaches border each other) was popularized as Muscle Beach in the 1980s. Whatever your vibe, hitting one of the beaches is one of the best things to do in LA.
Hang Out in Beach Cities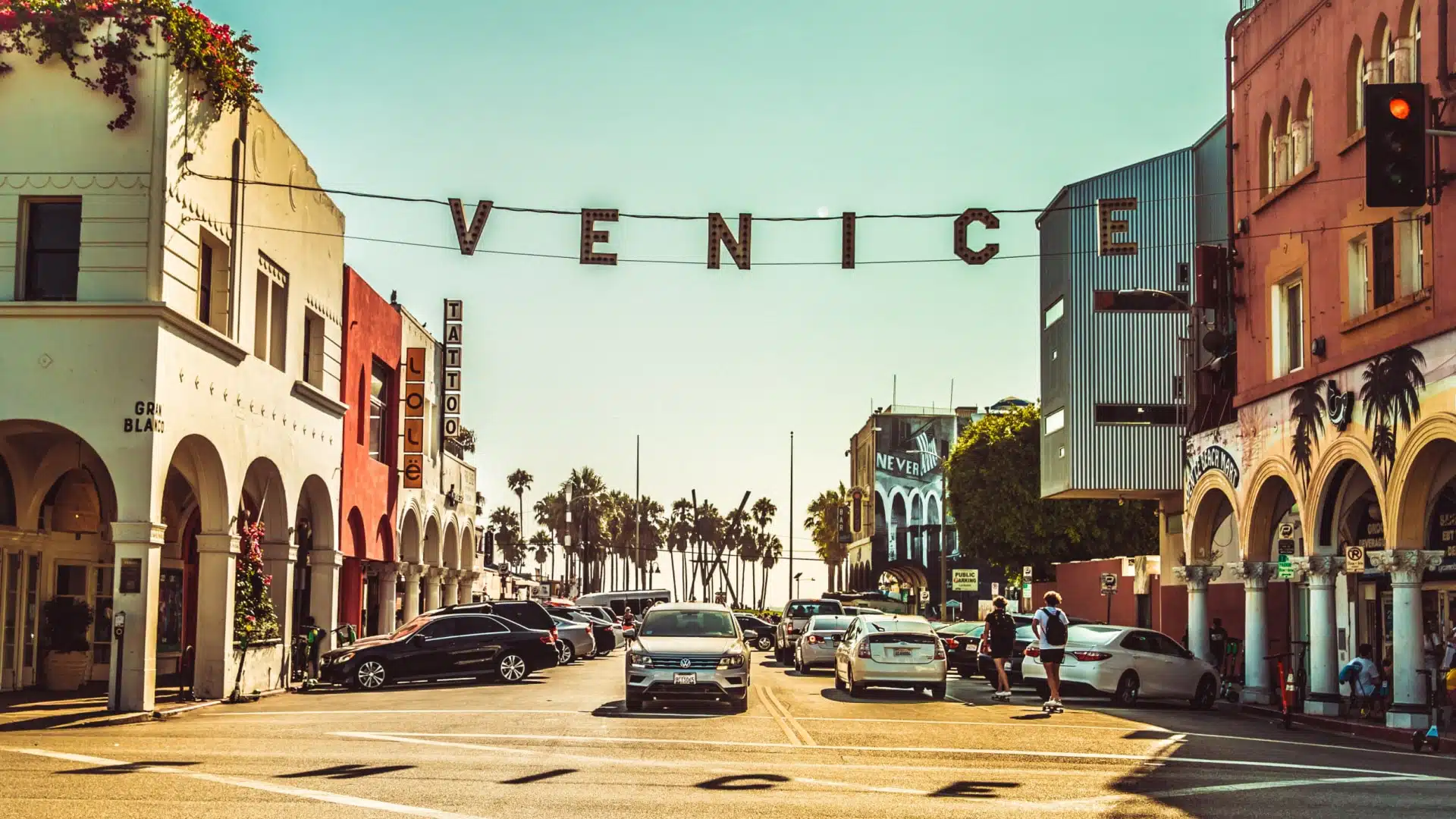 Adjacent to the beaches is a plethora of unique beach cities to explore. The City of Huntington Beach is known as "surf city" USA and has a variety of surf shops and fun beach bars. Hermosa Beach and Manhattan Beach in the central region are known for being trendy, and Long Beach has a variety of dive bars. Venice Beach is known for being artsy, and Santa Monica has a variety of upscale shops and restaurants.
Whatever beach culture you prefer, there's a beach city that embodies it.
Santa Monica Pier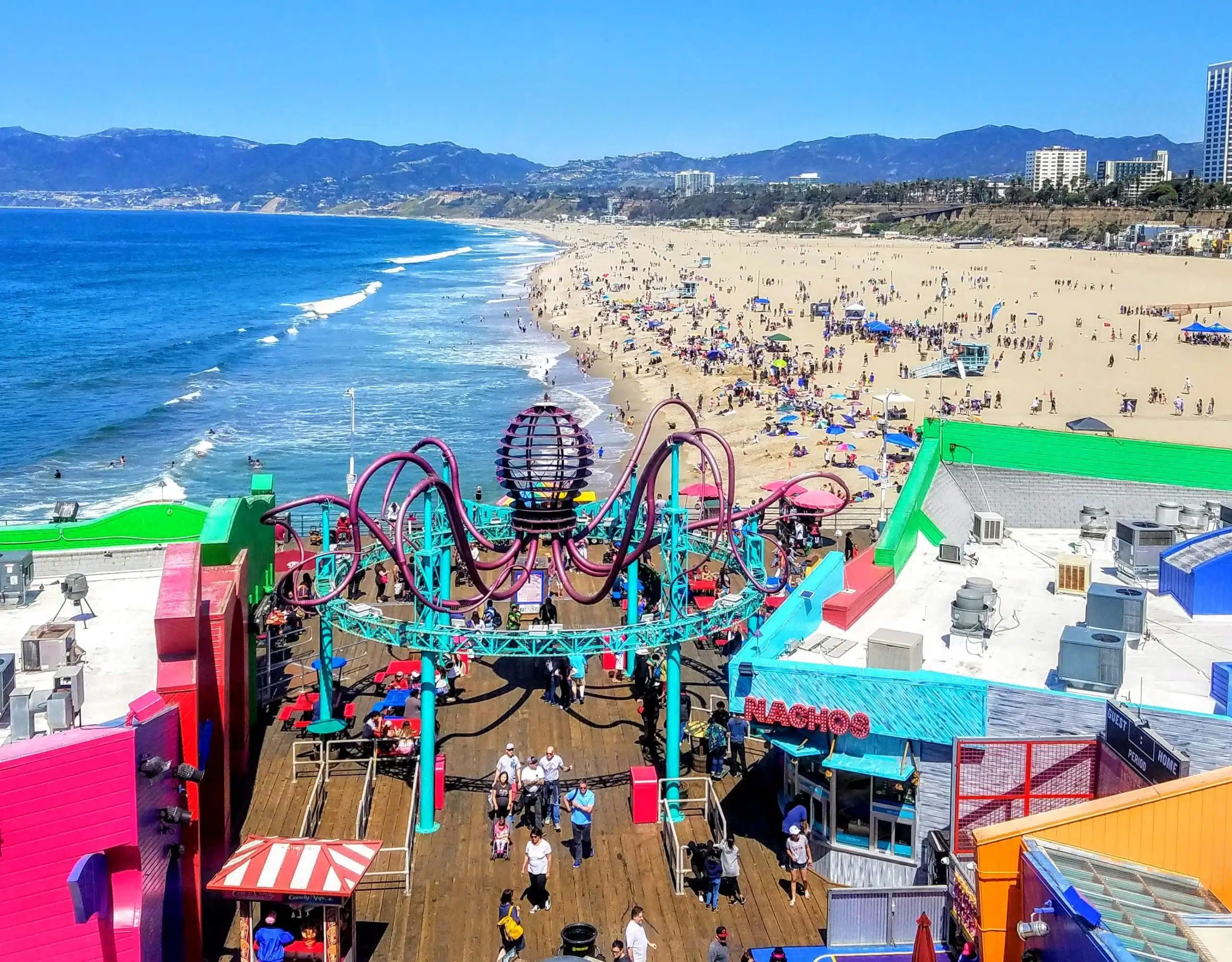 Santa Monica Pier, although technically a beach, deserves its own mention. Santa Monica Pier is a beach, and a theme park rolled into one. There are games, rides, shops, and food all right on the pier. When you're tired of the hustle and bustle of the pier's activities, you can take a walk down to the ocean and enjoy the sites and sounds of the beach.
The Broad
If you are staying in Downtown LA (affectionately called DTLA) and want to check out some fantastic modern art, head to The Broad.
The Broad is a contemporary art museum and features works from important artists such as Jenny Saville and Andy Warhol. The collection includes sculpture, painting, and photography and is a must-see for any art lover.
The Getty Center
If you want to combine inspirational art with fantastic views, head to the Getty Center in the Northern part of the city. The museum houses an impressive gallery of past masters, including Van Gogh, Cézanne, and more.
The architecture of the building is impressive as well, and a climb to the top, although a little challenging, is well worth it for the spectacular panoramic views of the city. A visit to the Getty is one of the top things to do in Los Angeles.
Griffith Observatory
You need to head to the Griffith Observatory if you love hiking or space. This planetarium sits atop a hill in Griffith Park, surrounded by hiking trails. If you hike to the top of the observatory, you can even get a glimpse of the Hollywood sign.
The Observatory itself is a science center dedicated to outreach and education about space. Learn more about the sun, earth, moon, and surrounding cosmos, and use one of the pubic telescopes to get a close-up look at celestial bodies.
The observatory is only open Friday-Saturday, but it stays open until 10 PM so that patrons can use the telescopes.
The Last Bookstore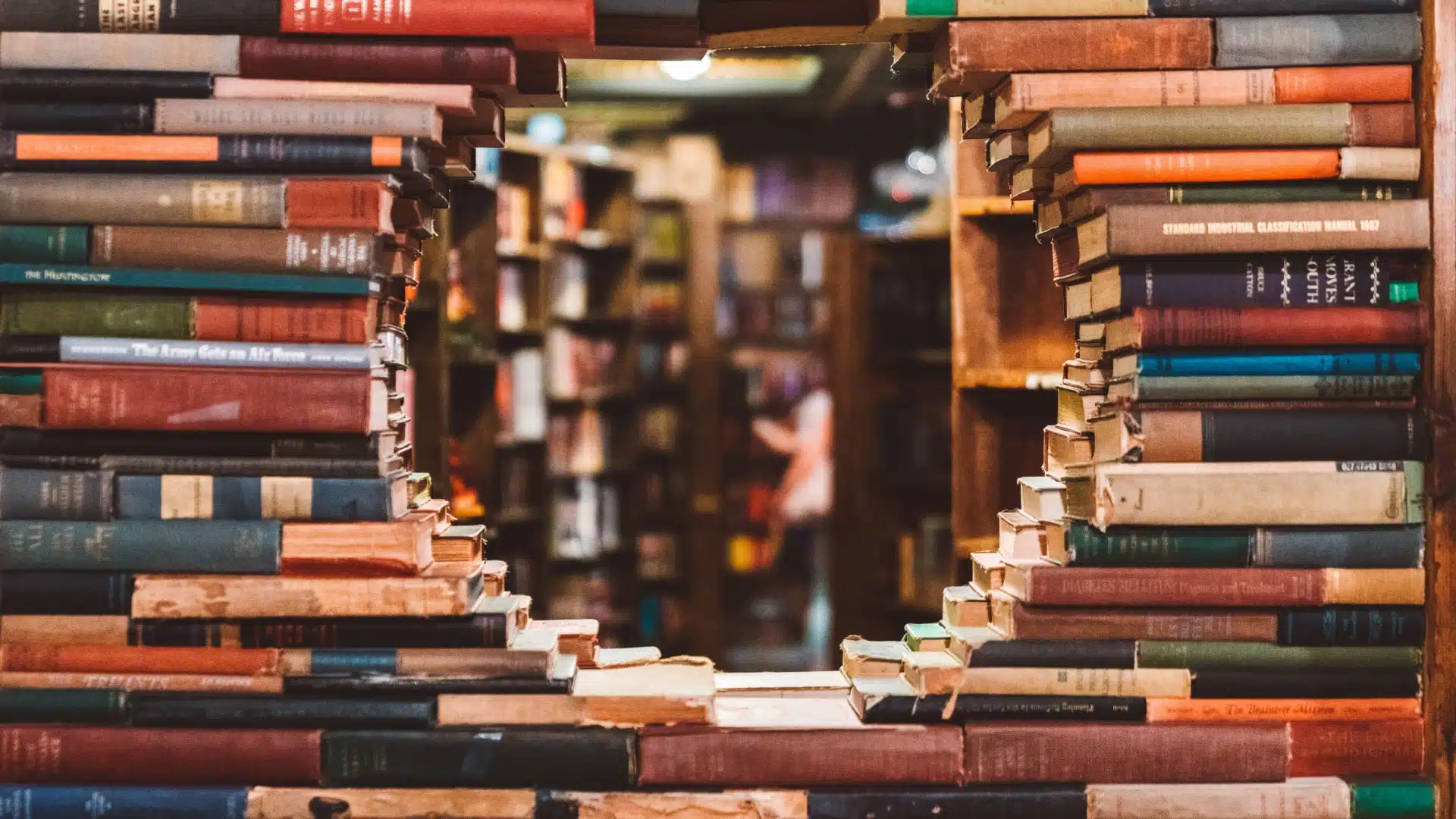 One of the most awe-inspiring bookstores in the country, the Last Bookstore has two floors of new and used books, a rare books room, a vault of horror and sci-fi, and the famous tunnel of books that everyone loves to walk through.
If you love books, you can get lost in this impressive labyrinth of unique books for hours.
Visit LACMA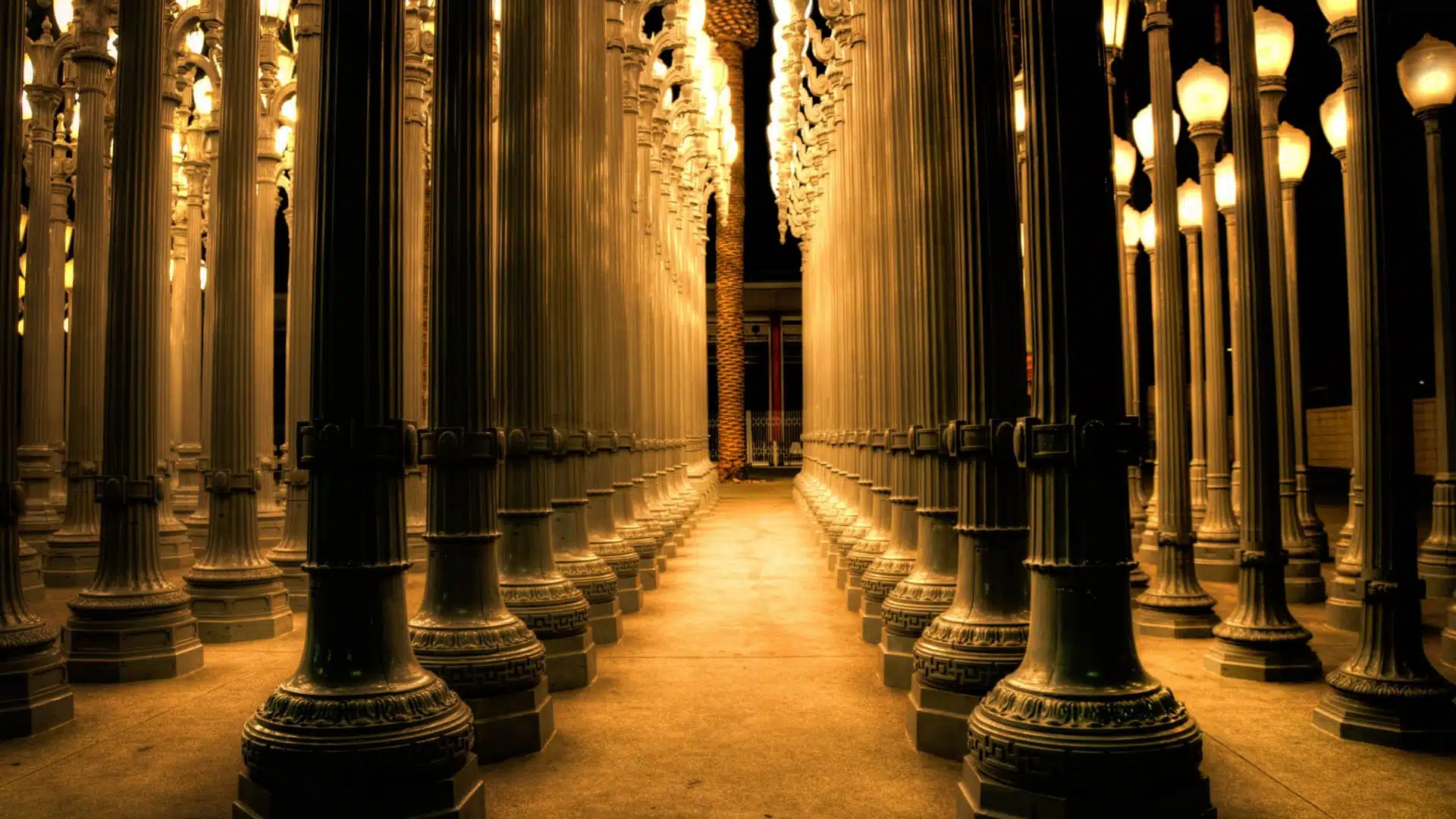 LACMA, or the Los Angeles County Museum of Art, is a massive complex with various museums. First, you must head to the front and see public artwork known as "urban light" featured outside the museum doors. This iconic display was installed in 2008 and has been a prominent museum feature ever since.
The LACMA complex includes numerous buildings dedicated to different types of art. The Modern Art Building showcases works by contemporary artists, the Asian art building that showcases works primarily from Japan, and the main building that hosts a wide variety of works from influential artists.
La Brea Tar Pits
Adjacent to LACMA are the La Brea Tar Pits, and any visit to the complex should include both. The tar pits are an active paleontological site dating back to the ice age. Numerous fossils have been recovered from the excavations, including dire wolves and mammoths.
The complex includes an outdoor park that you can walk around for free and a museum that features a plethora of programs about the pre-historic creatures who once roamed the area.
Grand Central Market
If you find yourself in downtown LA and aren't sure where to eat, stop by Grand Central Market for a smorgasbord of opportunity. You can find curry worst, bento boxes, breakfast sandwiches, and nearly any type of food your heart may desire.
Grand central market also has a variety of craft vendors, so if you aren't hungry or just want to grab a coffee, it's still a great place to explore.
Eat Asian Food
Los Angeles has a wide variety of Asian cuisine for any of your tastes. Head down to Garden Grove in Orange County for authentic Vietnamese fare (or try Lee's Sandwiches!), check out Gen for fantastic Korean BBQ, or head to Chinatown, Koreatown, or Little Tokyo to sample cuisines from various places. There's even a Little Cambodia in Long Beach!
Whatever your favorite flavor, there's likely a restaurant somewhere in Los Angeles that has it. If you want to bring the flavor home, head to one of the Asian markets, Like Marukai in Torrance or the Indian market in Cerritos.
The Queen Mary
Located just south of Los Angeles in a city that's iconic in its own right, the Queen Mary is well worth the visit. The sister ship to the Titanic, the Queen Mary, now calls the port of Long Beach home. Although she no longer sails across the ocean, she's still an active hotel and event center.
The Queen Mary offers a variety of daily tours that include programs on the sailing industry, the history of the Queen Mary, and even nightly ghost tours! Whether you're interested in history or the paranormal, the Queen Mary is a great activity to add to your LA bucket list.
Try Street Tacos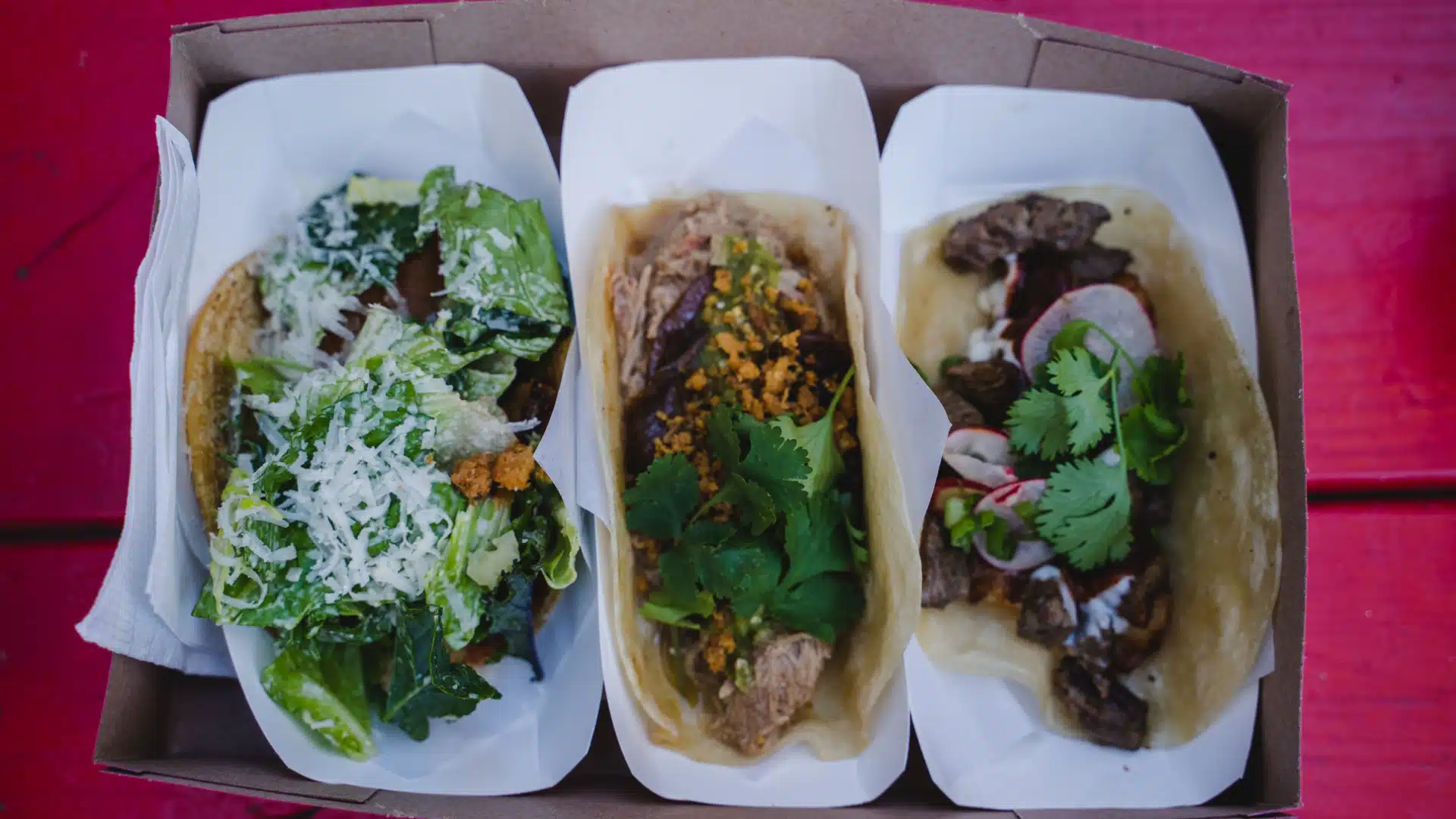 The best tacos in LA are street tacos. Check out El Chato, parked in La Brea, if you're visiting the tar pits. If you're hanging out downtown when the taco truck urge hits, check out Tacos el Vanado.
Many taco trucks and small Mexican eateries are located throughout the city and the surrounding area. There's likely a local flavor nearby wherever you find yourself in the city.
Visit an Art Gallery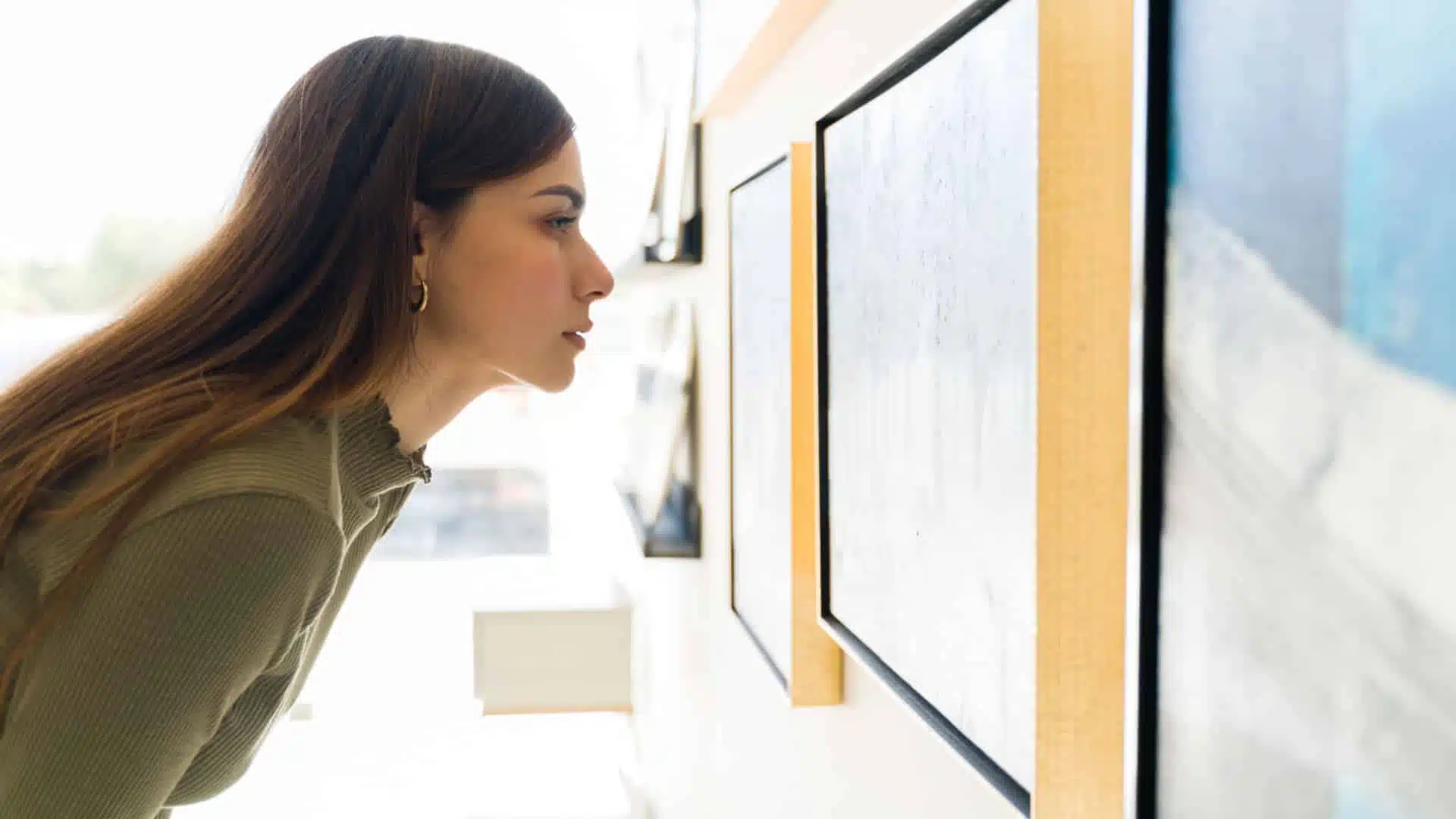 The arts district downtown is home to a wide range of art galleries featuring up-and-coming artists. The best time to visit is the first Thursday of each month when the city hosts its monthly art walks.
The month walks feature open galleries and a variety of smaller vendors showcasing their arts and crafts. It's a perfect time to explore the current happenings of the art scene. Many local bars and restaurants have great deals in honor of these art walks as well.
The Oldest Street in Los Angeles
The oldest street in Los Angeles is Olvera Street, located downtown near LA's Union Station. This street dates back to a time when Los Angeles was a part of Mexico and honors the city's Mexican heritage.
Olvera Street is a pedestrian-only walkway filled with vendors and restaurants celebrating Mexican Culture. You will also find historic buildings with Spanish-style architecture, including the Sepulveda hose, Pico House, and old Spanish churches. Visiting Olvera Street is a great way to pay homage to the Mexican origins of the city.
Berth 55 in San Pedro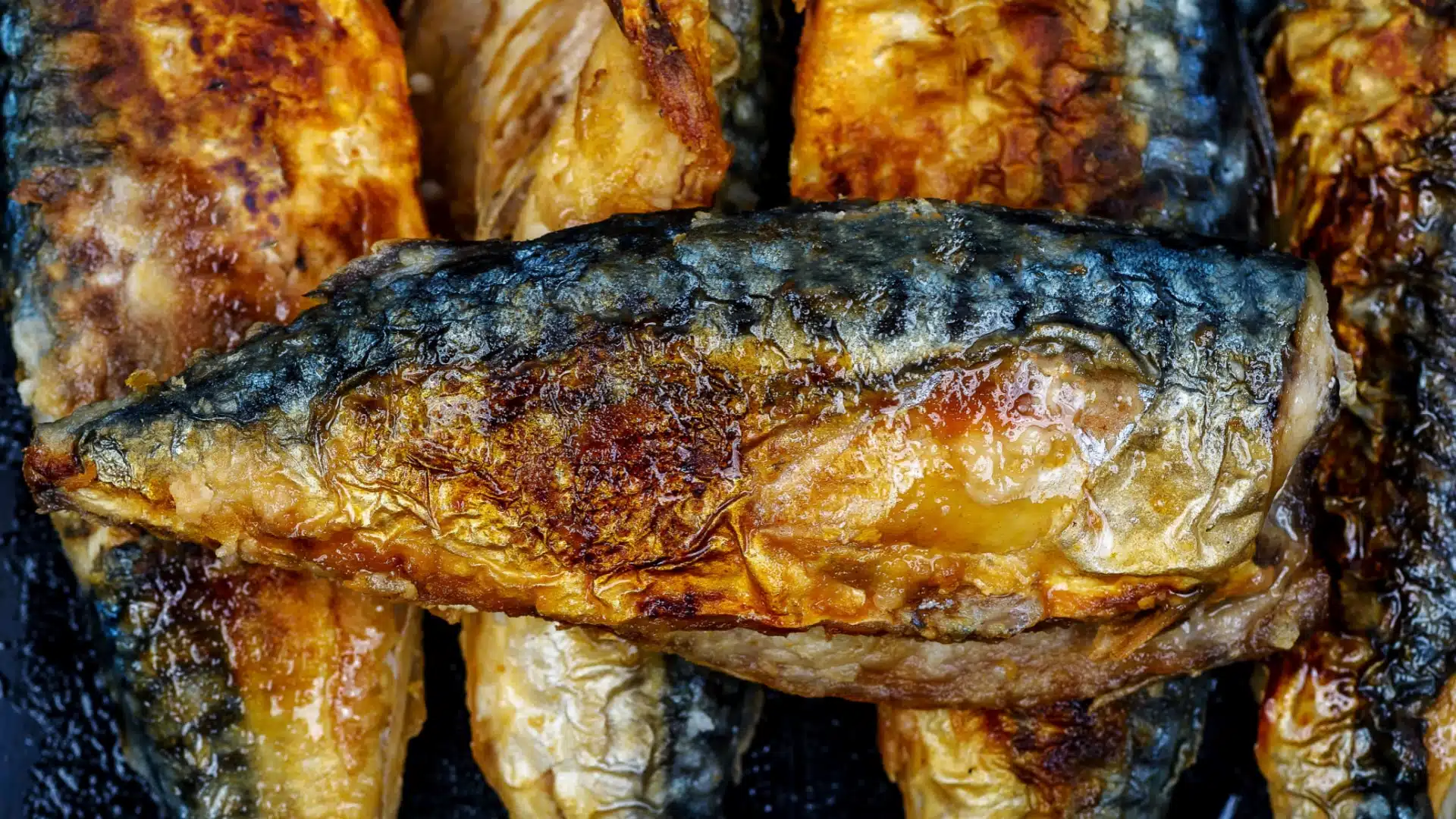 Just to the south of Los Angeles lies the unassuming town of San Pedro. San Pedro sits right on the coast and is a thriving port and fishing community. As such, it hosts one of the best places to get freshly caught seafood in the city.
Berth 55 is a fish market and seafood restaurant. Order a tray and get piles of fries, fish, and chicken for reasonable prices, or take fresh cuts home to prepare for yourself later. Although not a typical tourist destination, it's a great place to get fantastic food and immerse yourself in local culture.
Visit a Theme Park
Los Angeles boasts a wide array of theme parks. Most people plan to visit at least one during their trip to this eclectic city.
The most well-known and frequently visited is Disney Land, located in Anaheim, a city in Orange County to the Southwest of LA. However, LA is also home to Knotts Berry Farm, a small, family-friendly in tourist attraction rich Buena Park, Universal Studios in Hollywood, and 6 Flags Magic Mountain, a little bit north of the city.
Deep-Sea Fishing
If you're looking for a more natural thrill, consider taking a deep-sea fishing trip off the coast of Los Angeles. Tours head out from both the Long Beach and Los Angeles seaports, and many companies offer chartered tours if you have a big group.
Deep-Sea Fishing is a great way to become one with nature and get an opportunity to catch some of the tasty fish living off the coast on your own!
Whale Watching
Although deep-sea fishing is fun, many prefer a less invasive ocean adventure. If this describes you, try taking a whale watching tour instead. Take a boat out to the open waters to watch these majestic creatures surface for air.
Winter and spring are the best times to see grey whales, and summer is the best time to get a glimpse of the elusive blue whale. Dolphins and sea lions are also very common in these waters, so you'll likely see a variety of other sea mammals as well.
The Aquarium of the Pacific
For a closer look at the creatures living in the ocean next door, visit the Aquarium of the Pacific in downtown Long Beach. The Aquarium hosts a shark lagoon, sea otter habitat, coral reefs, and ample opportunity to learn about life in the tidal pools right off the coast.
Behind the scenes, the aquarium is involved in research and breeding programs to save and protect native species and habitats. Visiting not only gets you up close and personal with these spectacular creatures of the deep, but it helps preserve them as well.
More Fun in the California Sun
California is a massive state with a huge variety of cities, ecosystems, and things to do. Find out the best the Golden State has to offer and start planning your visit!
Check out the 41 Best Things To Do in California
Fill Your Bucket List
The world abounds with excitement and adventure. Whether you prefer to get your adventures at home our out in the wild, we have bucket list ideas for you.
Consider adding some of these 200 activies to your must-do list!
Visiting Texas? Here's Your Short List of Things To Do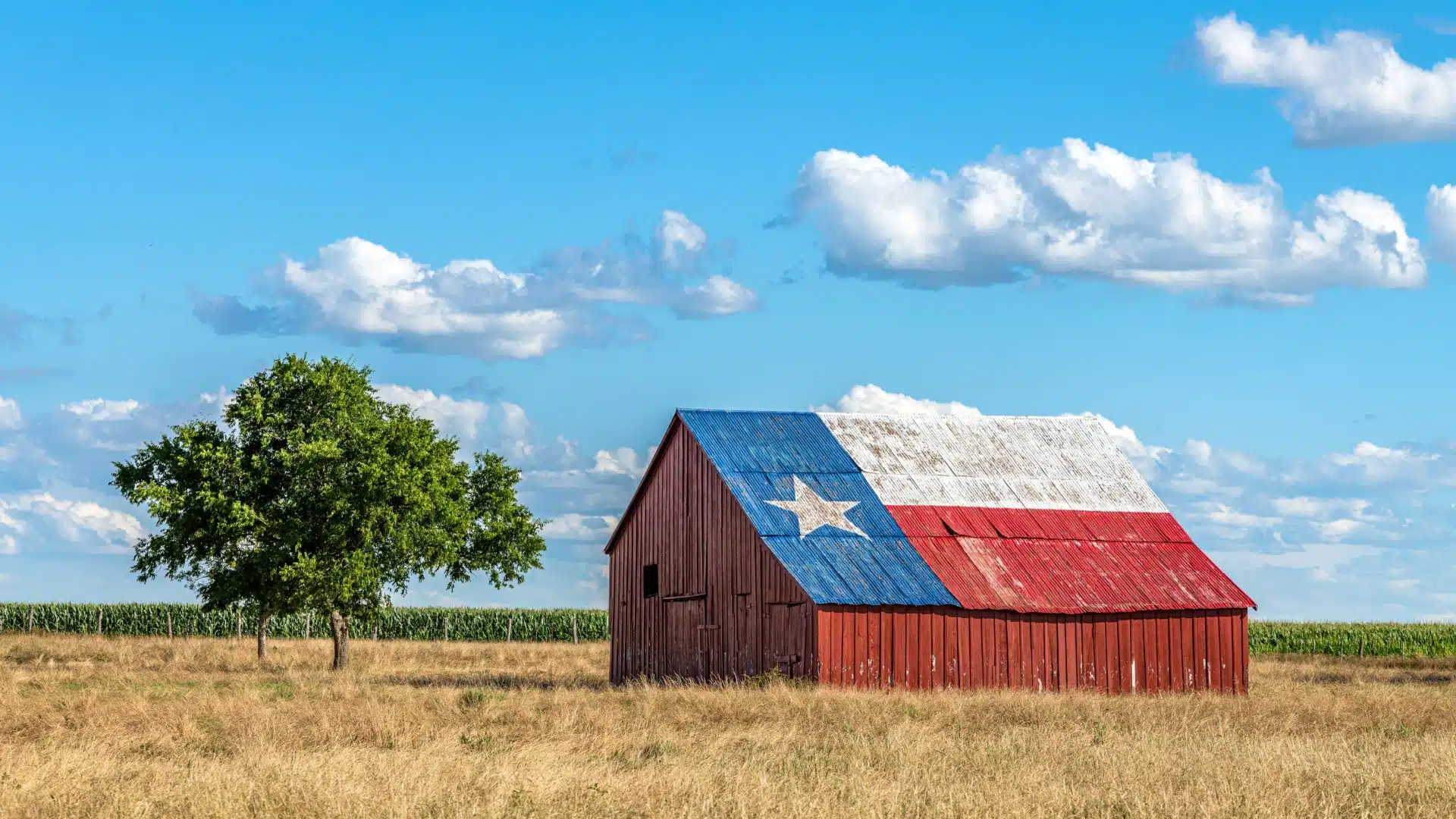 Planning a trip to the Lone Star State? With four iconic cities and miles of wilderness, it's tough to decide what to do!
Here's What You Should Do and See When You Visit Texas
The Best Places to Visit in the US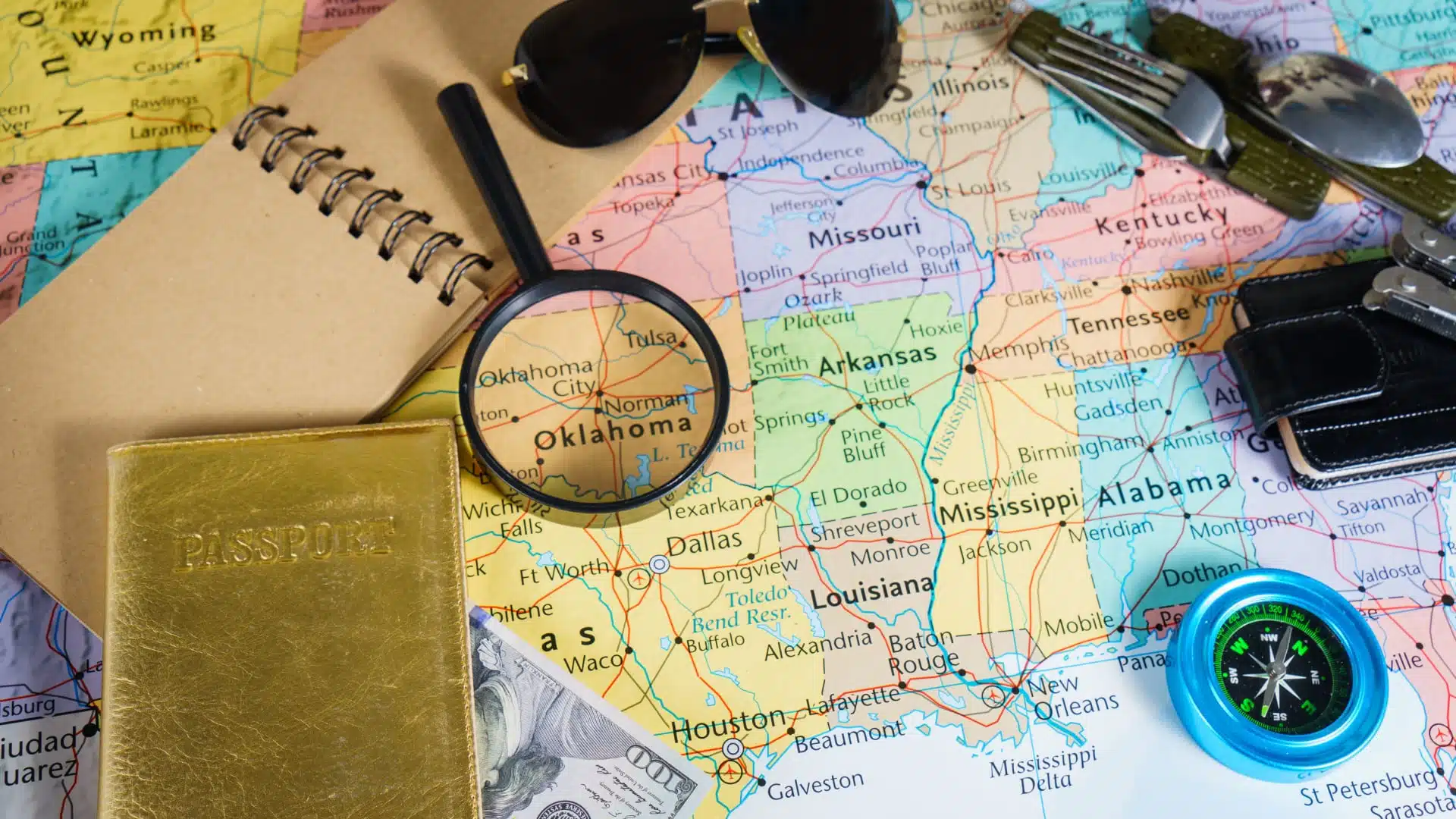 The US bursts with cool cities, gorgeous national parks, and niche cousines. There's something for everyone to enjoy in the diverse country!
Here's the Best Places to Visit in the US for your specific travel goals!
Head on Down To Georgia if Your Looking for a Good Time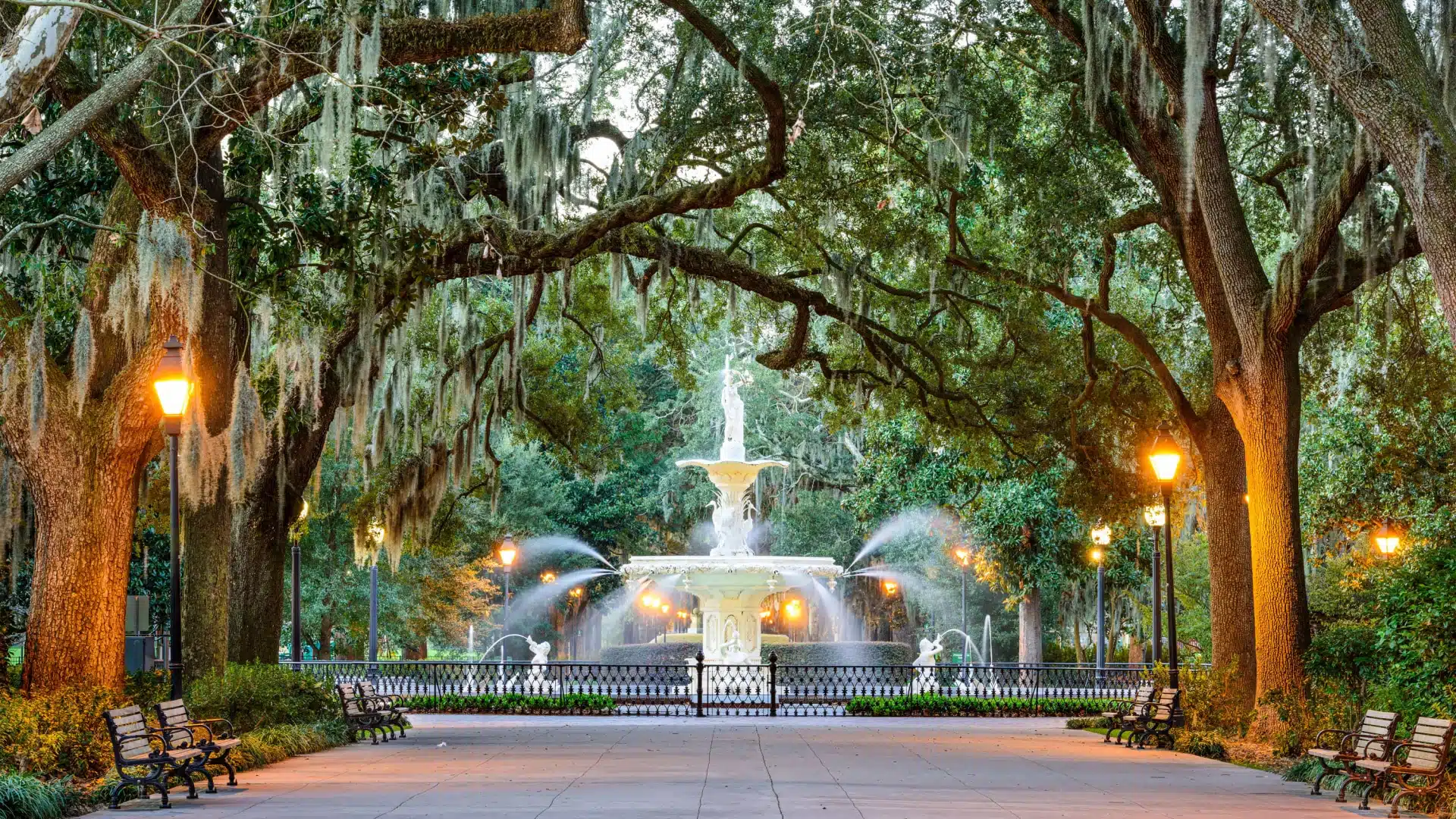 Head on down to Georgia for a plethora of fun activies. Here's what you should see when you visit the Peach State!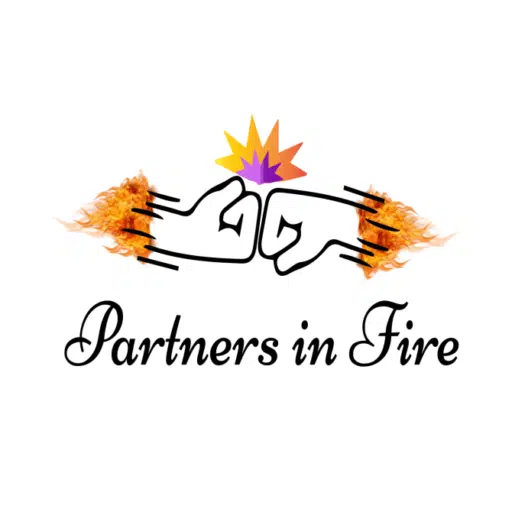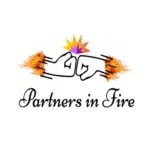 The Partners in Fire editorial and staff writing teams join forces to bring you the latest and greatest trending topics in snackable bites. 
The team covers entertainment, wellness, current affairs, social issues, and other topics in easily digestible pieces, allowing readers to sample juicy tidbits without deep diving into the nuance of each topic. 
Grab your popcorn and get ready to snack!