Murder and mayhem; Ghosts and goblins! A Parthenon of mystical creatures from the paranormal to the supernatural to the extraterrestrial represents humanity's obsession with horror.
What better way to celebrate a genre so entrenched in our culture than with a convention dedicated to it?
If you're a fan of horror, you will want to check out these epic horror conventions that take place throughout the US.
Spooky Spectacle (Granbury, TX)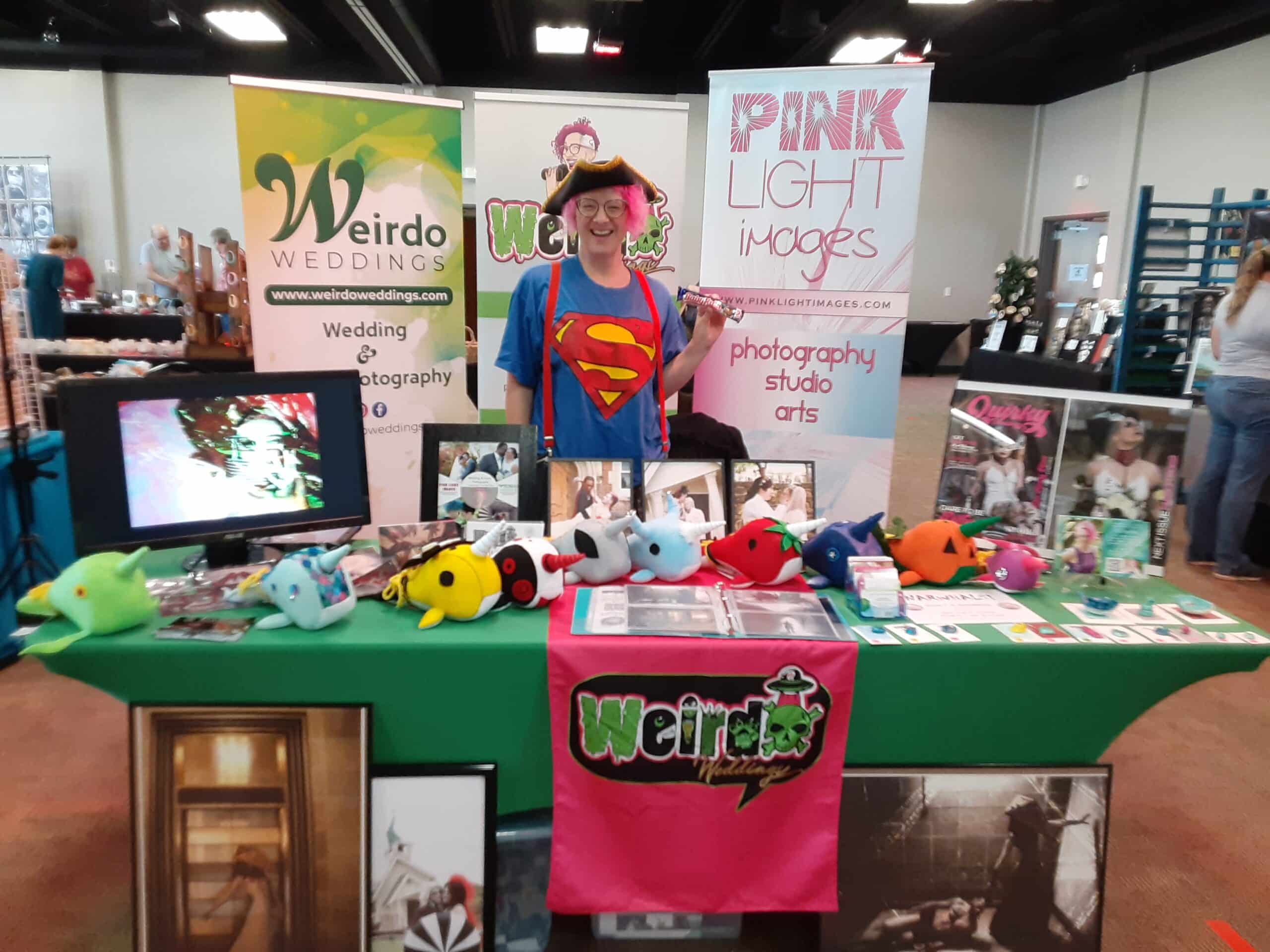 Jen Sulak, wedding photographer and artist behind Pink Light Images, regularly attends the Spooky Spectacle horror/paranormal convention in Granbury, TX. Although smaller than most horror conventions, what the Spooky Spectacle lacks in size, it makes up in charm.
Past celebrity guests include Sean Whalen, an actor with numerous horror movies under his belt, including Idle Hands and Halloween II, and one of the actors who portrayed one of the Pinhead characters from the hit series Hellraiser. The special guests discuss what it's like on the set, including the grueling hours of makeup they had to endure.
Sulak's favorite aspects of the convention are the chill atmosphere and the panel discussions. She loves the opportunity to hang out with people from around the world who share her passion, and she believes the smaller, niche crowd offers fans better opportunities to ask in-depth questions during panels.
The Spooky Spectacle typically occurs in the last week of September.
Monsterpalooza (Burbank)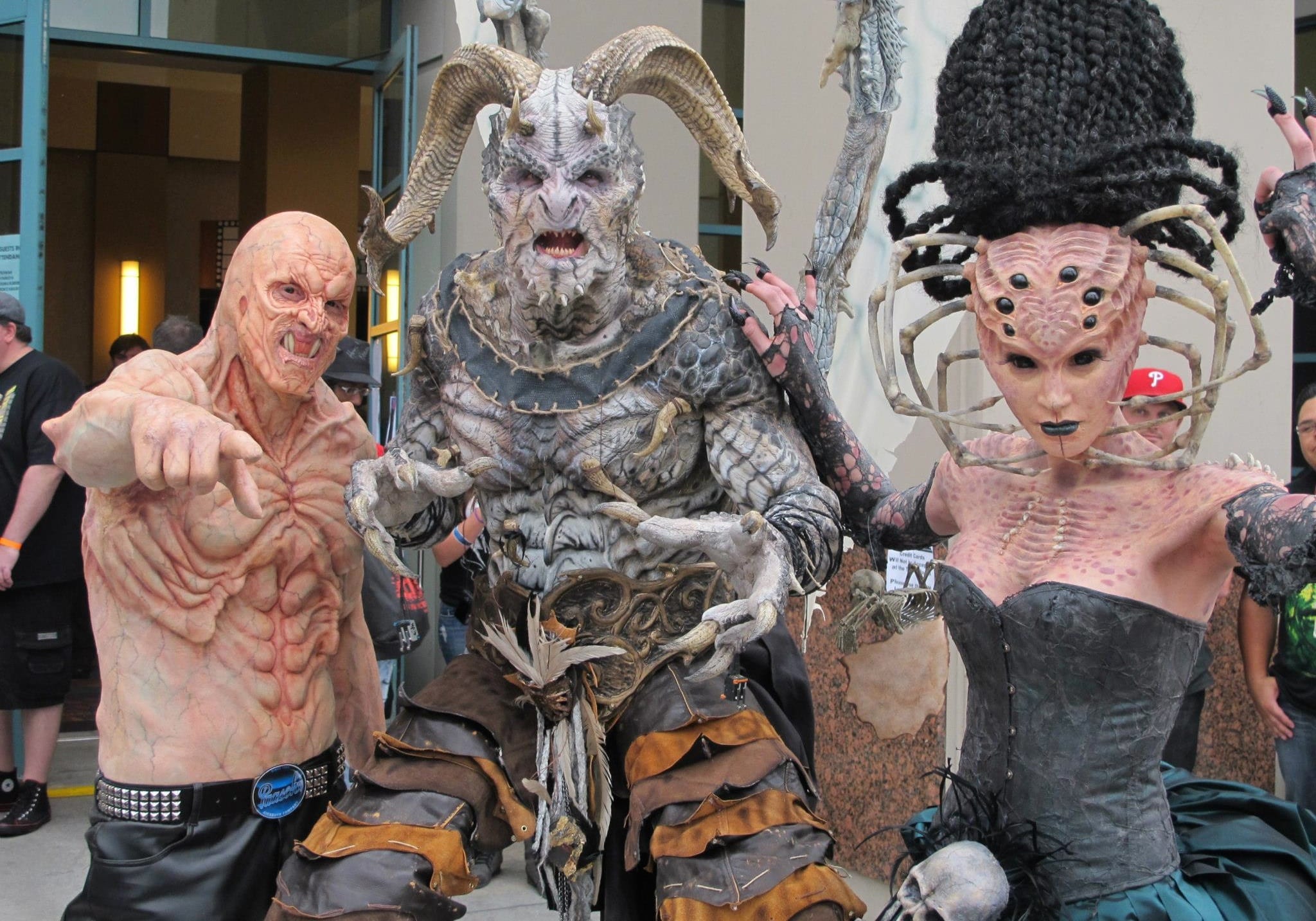 (Son of) Monsterpalooza is a horror con jam-packed with panels, film screenings, and special celebrity guests.
Guests have included celebrities such as Peter Weller and Linda Blair, along with various actors from films across the genre. The event also features over 50 vendors selling everything from terrifying dolls to horror sketches. There are even make-up designers to help you transform into an epic monstrosity!
Panels include discussions on make-up, visual effects in film, horror tropes, and in-depth analysis of important films. The 2022 Monsterpalooza con featured Mick Garris, author and mastermind behind Masters of Horror, a Showtime original giving complete creative freedom to some of the genre's most iconic directors and producers.
Monsterpalooza takes place in the Los Angeles area in October.
Spookala (Florida)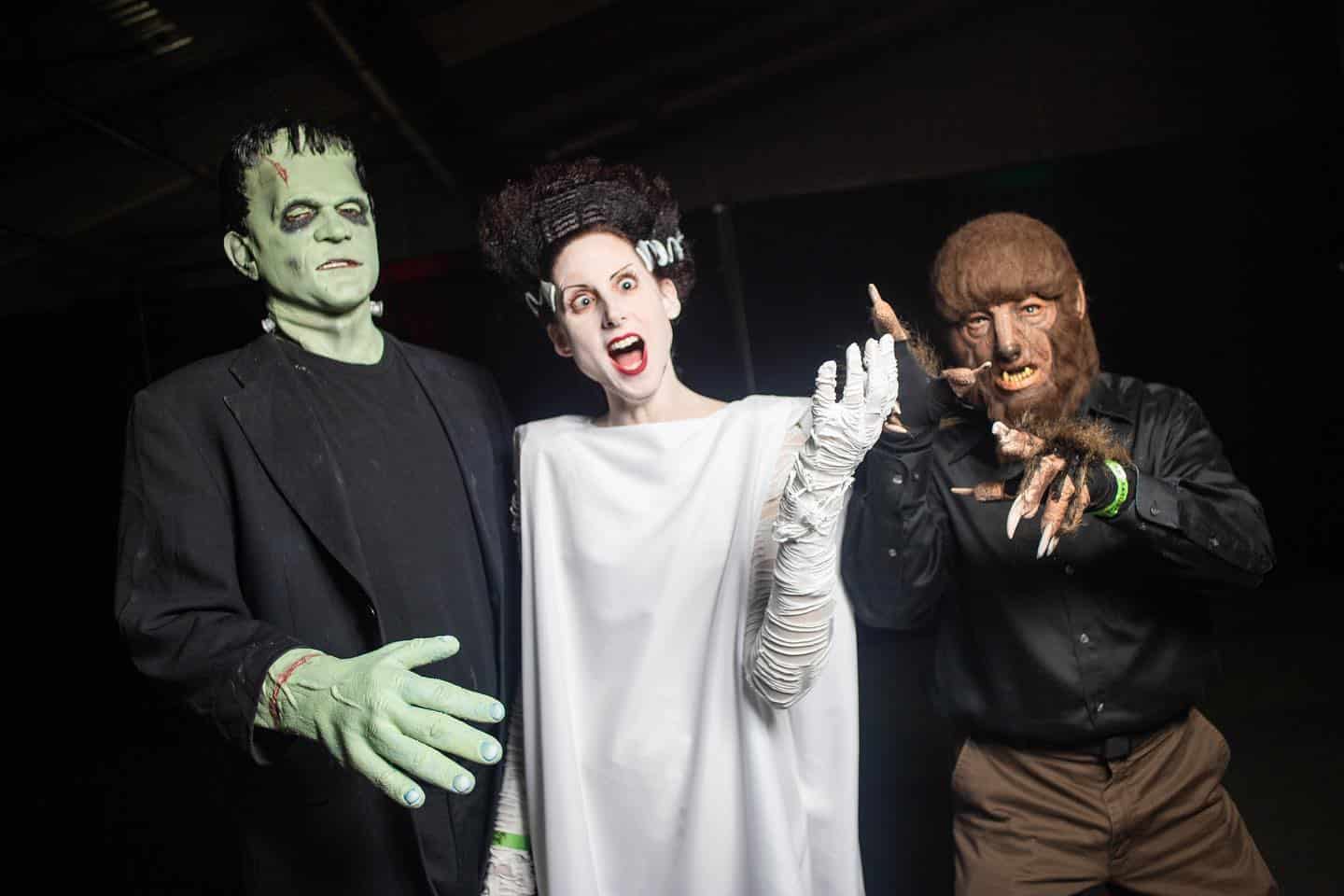 Spookala is a horror convention that expands beyond film and tattoos. It's a celebration of all things horror and even promotes popular true crime podcasts. Guests include actors from horror films, but you may also find professional wrestlers on the docket.
The event also includes a wide range of vendors for your horror shopping desires and musical performances.
Spookala is not held at a specific time but typically occurs in Ocala, Florida. Spookala often hosts a convention twice a year, so there are plenty of opportunities to catch an event. Be sure to check their Facebook page for up-to-date information.
ScareFest Horror & Paranormal Convention (Lexington, KY)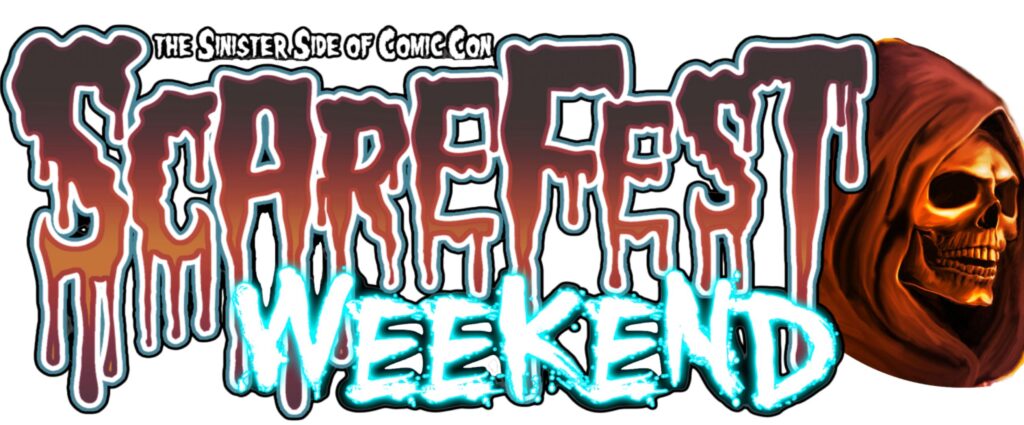 ScareFest is a weekend celebration of all things horror. The convention includes a film festival, costume contest, and plenty of other fun horror-related activities for enthusiasts.
One of the best things about ScareFest is the slew of celebrities from iconic movies that attend. Fans can purchase photo ops with actors from classic horror movies such as Nightmare on Elm Street, The Hills Have Eyes, Friday the 13th, and so many more! The 2022 fest features over 50 special guests ranging from minor characters to high-profile stars like Robert Englund!
Celebrities aren't the only attraction. Guests can also have their photo taken with iconic pieces of film history, such as the car from Christine, or learn from the pros at one of the many seminars offered throughout the weekend. Fans of horror won't want to miss this one!
ScareFest typically occurs the weekend before Halloween.
Full Moon Tattoo & Horror Festival (Nashville)
Brittany Mendez, CMO of Florida Panhandle and a huge fan of the horror genre, favors the Full Moon Tattoo & Horror Festival held in Nashville annually. Mendez was delighted by the abundance of indie filmmakers, celebrities from horror films, and fan favorite collections present throughout the festival.
Her favorite memory (and keepsake!) is a photo op with actor Bill Moseley, famous for his roles in films such as The Devil's Rejects and House of 1000 Corpses.
The fun doesn't end with actors and photo-ops. Full Moon Tattoo & Horror Festival celebrates horror enthusiasts from all walks. Artisans selling horror dolls, handmade jewelry, and terrifying art fill the halls, along with tattoo artists happy to help fans remember the festival with representative body art.
The Full Moon Tattoo & Horror Festival takes place annually in mid-April.
Tampa Bay Screams (Tampa Bay)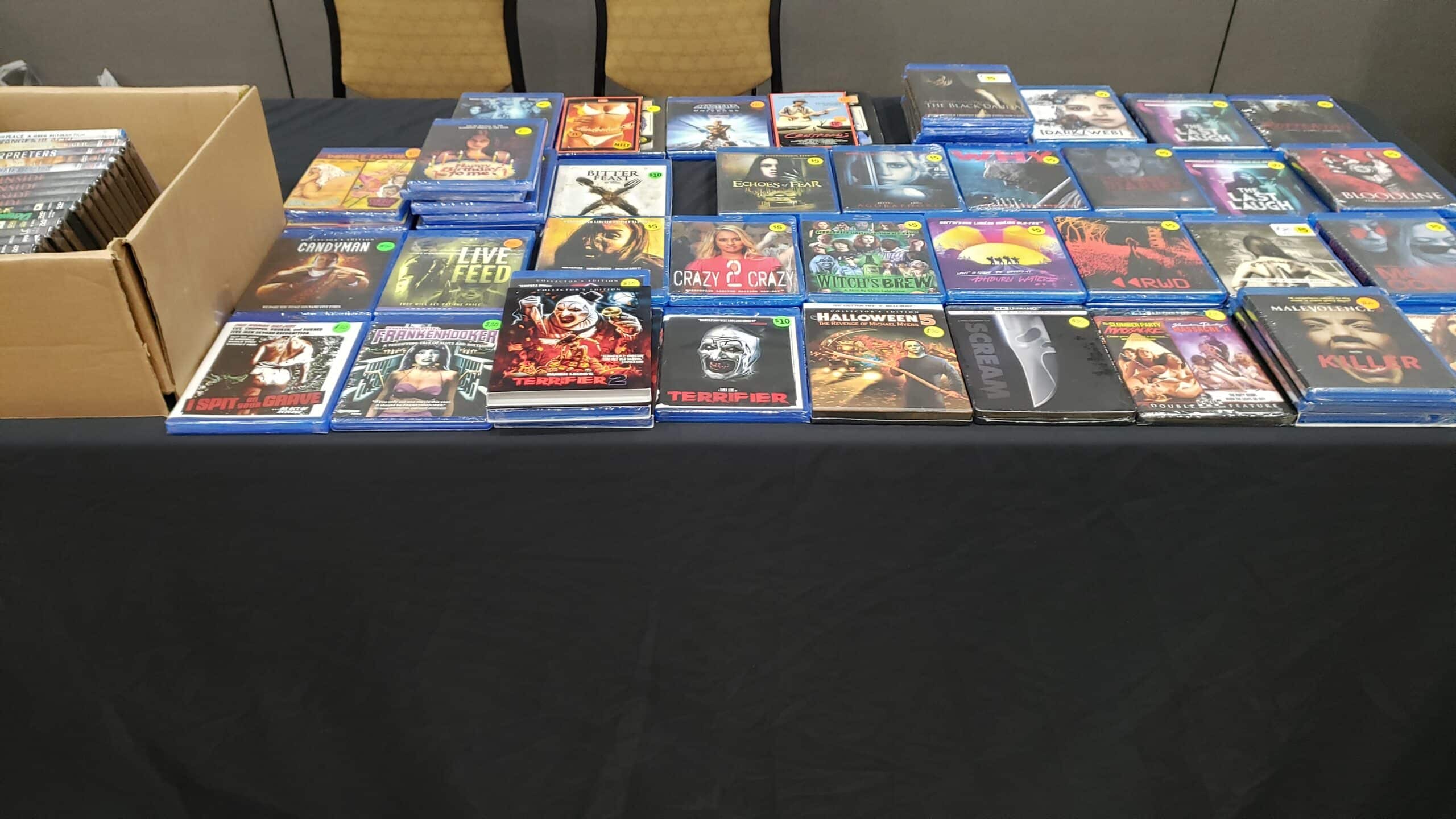 Tampa Bay Screams is a newer convention created by actor Sean Donohue in conjunction with his Gatorade Films brand in the early 2010s. Due to the novelty, you may not find as many big-name horror stars, but what the con lacks in celebrity, it makes up in charm.
The convention includes an epic film festival coordinated by Grindhouse Films and several vendors showcasing their horrific wares. The cozy atmosphere allows guests to mingle and interact with guests on a more personal level.
The Tampa Bay Screams Convention doesn't take place at the same time each year. It occurred in June, August, and April, so check the website for updates if you want to attend.
Catastophicon (New York)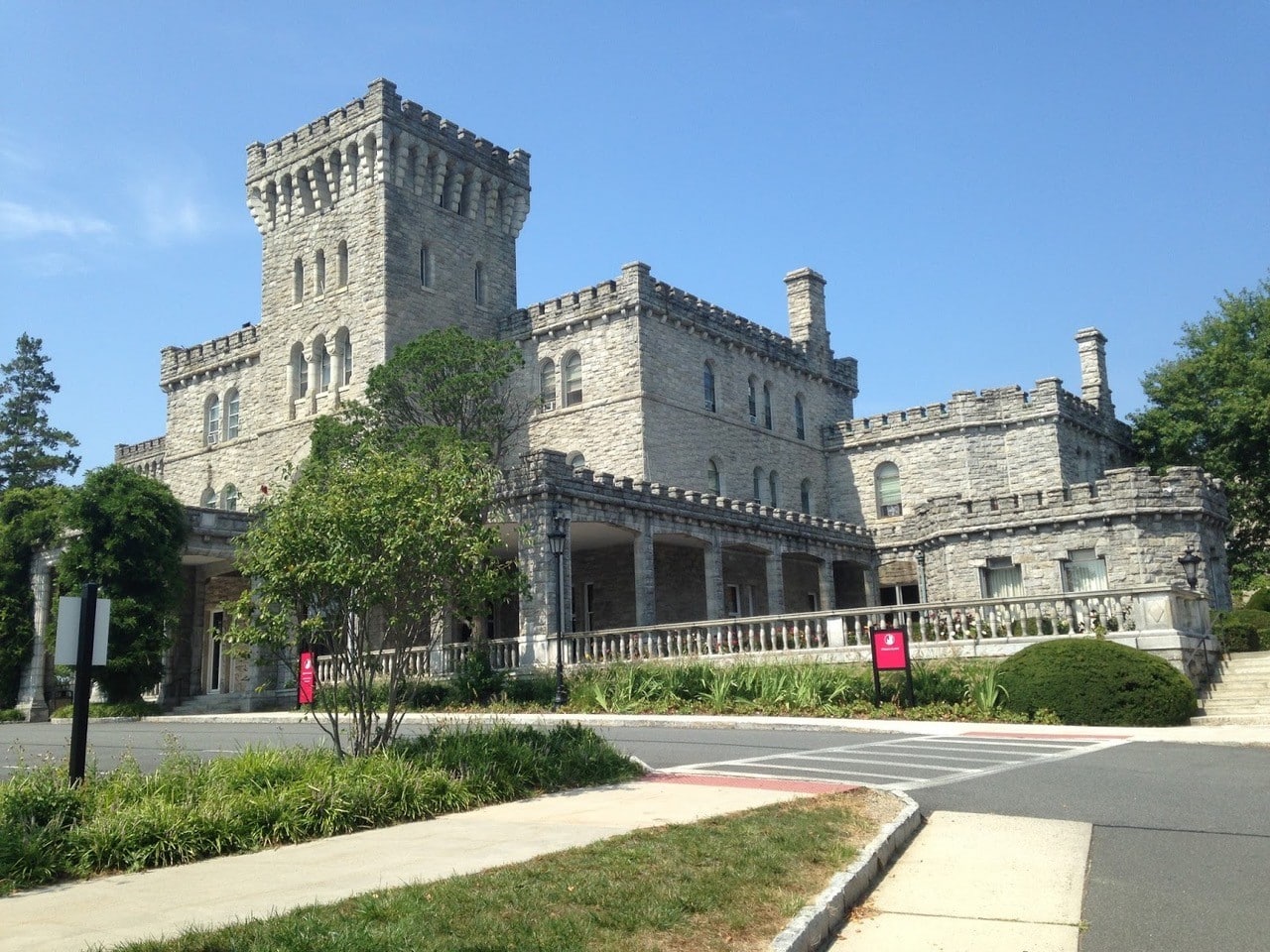 The 2023 Catastrophicon Rock n Roll Horror Convention offers NY metro area fans something no other show does – the chance to be a part of the first year of the Next Big Thing. It'll be held in Reid Castle, a gothic setting with a haunted mansion vibe.
Enjoy live music from First Jason and The Thomas G. Waites Project (both fronted by horror movie icons) while meeting stars from Friday the 13th, Nightmare on Elm Street, The Thing, Terrifier 2, The Warriors, Night of the Demons, and more.
Catastrophicon features a number of events and installations designed for fan engagement. Comic artists, writers, and authors will share their expertise in panels and booths, vendors will showcase hard-to-find collectibles, records, and comic books, and those who want to get more engaged can enjoy cosplay groups or live tabletop gaming.
Catastrophicon, which starts July 15, is the latest from Dave Hoffman, author of Producing Success, the internationally renowned guide to running events. It's the latest in a series that includes the Hudson Valley Music Summit and The Music Video Film Festival.
You won't want to miss it!
A Fascinating Subgenre of Horror Conventions: Haunted House Convention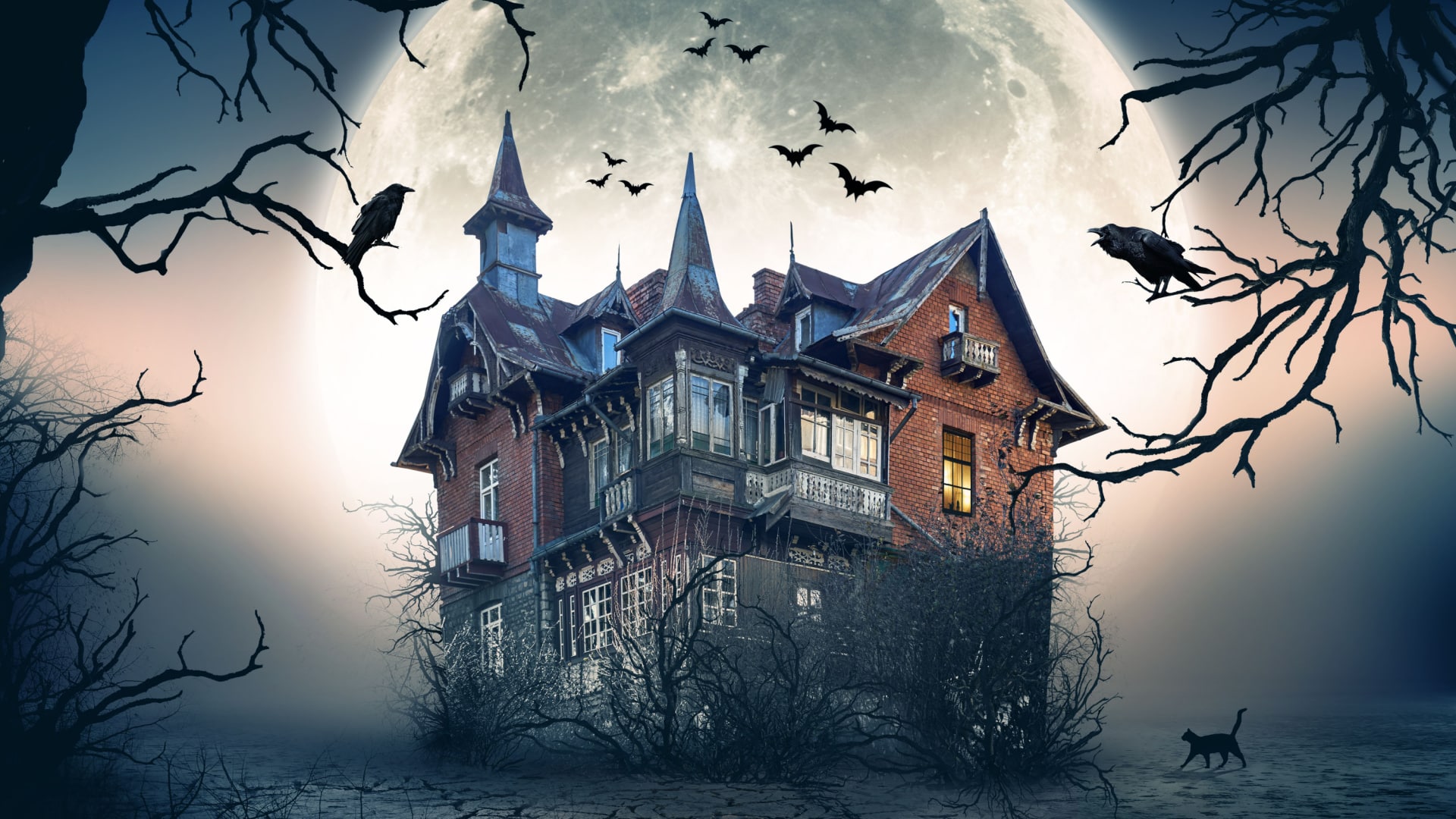 Erin Wilson, the mastermind behind the creative Halloween recipes on ChaChing Queen, discovered a different kind of horror convention, the haunted house convention. Wilson worked as a manager at the largest haunted house complex in St. Louis for many years and attended numerous haunted house conventions as a result.
Her favorite is Transworld's Halloween & Attractions Show, the country's largest haunted house trade show, which takes place in St. Louis in February/March each year.
Why Horror Conventions?
Horror conventions honor the genre's status as an age-old fascination and allow fans to meet their favorite horror actors, writers, and producers. Patrons showcase their love of the art form with cosplay, parties, and meetups representing treasured works.
Songs About Witches
Showcase your love of horror with your playlist! Here are some epic songs about witches for you to enjoy.
Iconic Halloween Movies to Watch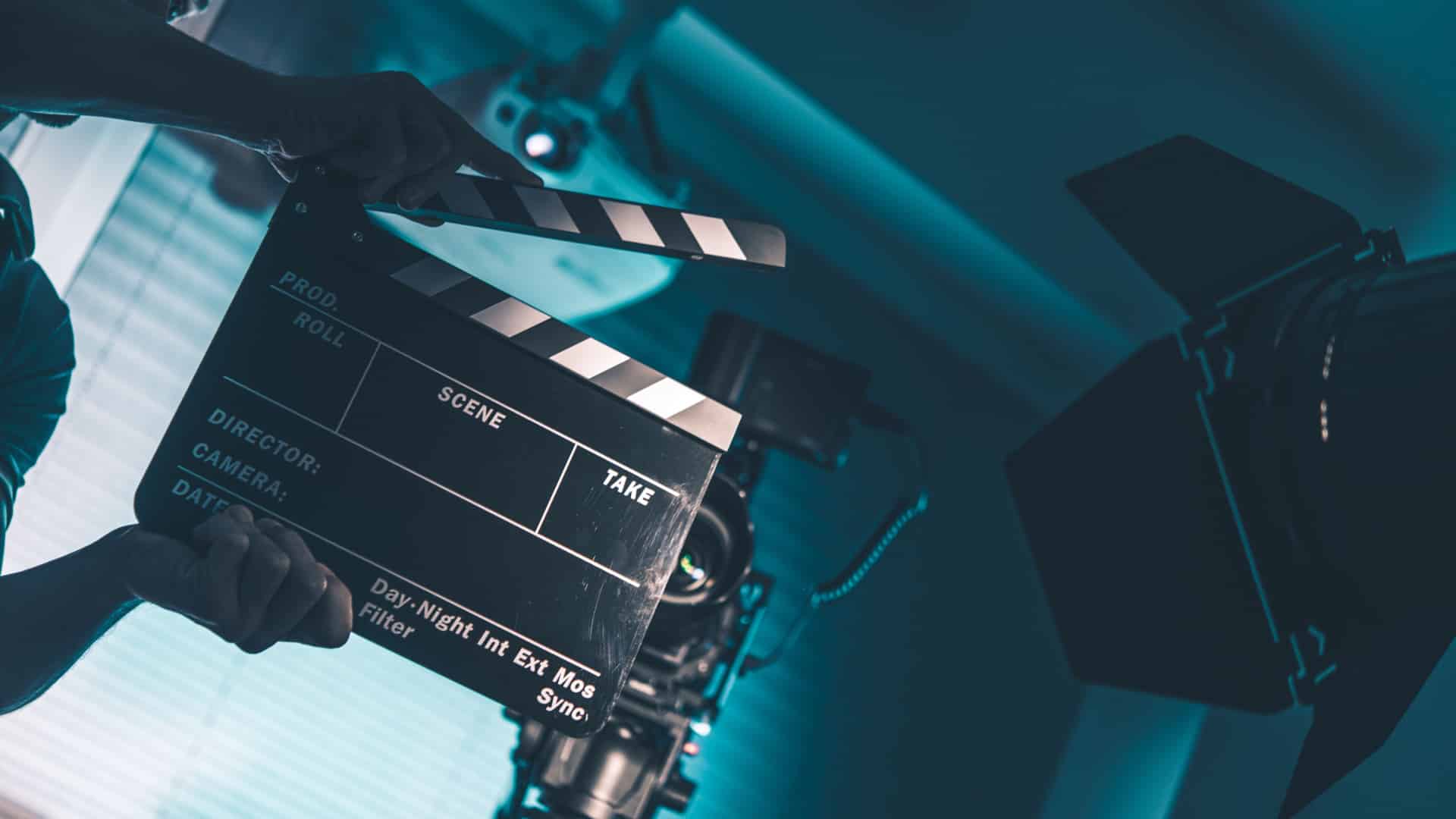 Horror goes hand in hand with Halloween. Here are the best Halloween movies to enjoy all year long, from the silly to the terrifying.
Want a Real Life Scare? Consider a Stay a Haunted Hotel!
When films and conventions just don't cut it, get your horror fix with a real life thrill by staying in a haunted hotel. Here are some of the best haunted hotels around the country.
Songs About Monsters
These monsterous melodies are perfect for any playlist all year long!
Enhance Your Live by Fulfilling Your Bucket List
It doesn't all have to be about horror. Here are 200+ epic bucket list ideas for a fulfilling life.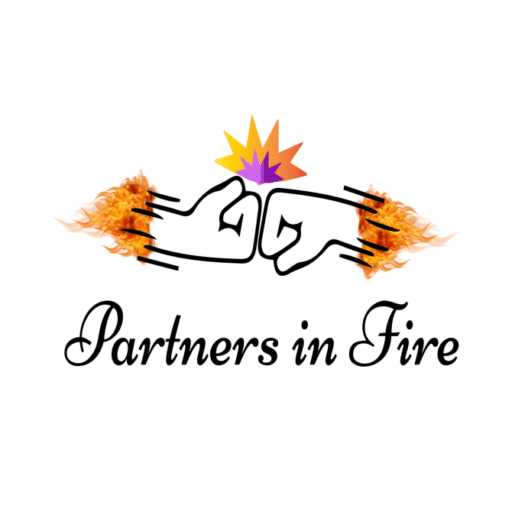 The Partners in Fire editorial and staff writing teams join forces to bring you the latest and greatest trending topics in snackable bites. 
The team covers entertainment, wellness, current affairs, social issues, and other topics in easily digestible pieces, allowing readers to sample juicy tidbits without deep diving into the nuance of each topic. 
Grab your popcorn and get ready to snack!