Kraft Blue Box mac & cheese is a staple for many. It's cheap, easy to make, and kids love it.
However, sometimes eating the same old thing over and over again gets bland. Sometimes we need a little more variety in our diets or want to make cheap staples a little more nutritious.
The r/frugal subreddit is an excellent resource for eating well without paying much money. While scrolling through the community, I discovered a question asking users to share their tips for turning cheap classics, like Blue Box mac & cheese, into meals fit for kings.
Here are the best ways users enhanced their Kraft Mac & Cheese.
Add Extra Cheese
The original poster (OP) mentioned adding extra Kraft American Singles to your standard Kraft Blue Box Mac & Cheese. The extra cheese makes it a little thicker and enhances the cheese flavor.
Others mentioned adding shredded cheese and even cream cheese for a higher-quality meal.
Ragin Cajun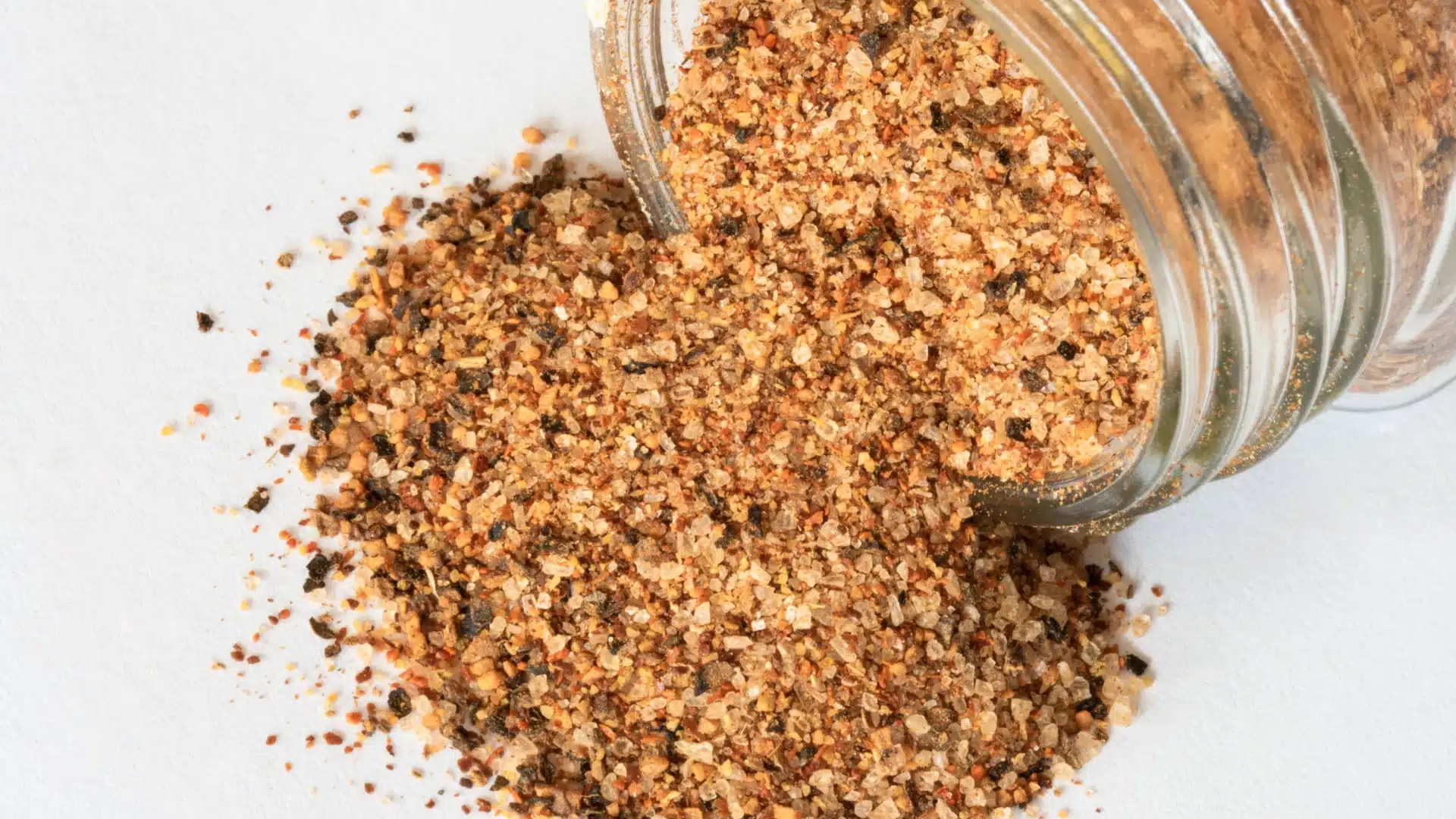 Another user said adding ajun spice or sriracha hot sauce to your Mac & Cheese adds a kick that changes the whole meal.
If you want a spicier meal, consider a sprinkle of hot sauce. It also adds a bit of variety if you're tired of the same old bland thing all the time.
Pureed Beans
One user shared a hack they use to make meals more filling for their toddler. "Puree some cooked white beans and carrots and stir into mac and cheese," they advised.
The beans add extra nutritional value and make the meal much more fulfilling.
Fried Onions
Sauteeing onions before adding them to mac & cheese is also a great way to enhance the simple blue box.
"My mother used to sauté onions to almost black color, and they add so much flavor to plain blue box Mac n Cheese," shared one user.
Chicken Buoillon
One user changed the flavor of their mac & cheese by adding chicken stock. Chicken bouillon cubes are relatively inexpensive. Adding a little to your mac & cheese can make it almost taste like a different meal.
Mustard
Adding a small amount of spicy brown mustard to mac & cheese can add a little extra something to the bland meal.
The user who offered this interesting hack said yellow mustard wouldn't cut it. Brown mustard is more expensive, but it should last a while as you don't need to add a lot.
Transform Mac & Cheese Into Tuna Casserole
One user shared a frugal food hack their mother used to create an entire meal from a simple kraft blue box.
"Add a can of cream of mushroom soup and a can of tuna," they advised, saying you could also add corn and peas. "My mom used to call it "Tuna Casserole." We never knew it was a cheap way to feed the family.'
Creamier Mac & Cheese
A Reddit user said adding plain yogurt or even extra milk to the mix makes the mac & cheese creamier.
In addition, they spice it up with paprika or chili powder.
Meat & Cheese
Make your mac & cheese more filling by adding meat.
"Add ground meat or kielbasa to Mac, along with smoked paprika and garlic powder," shared one user.
Others mentioned the tried and true method of adding hot dogs to the mac & cheese for those who really want to revisit their childhoods.
Crumbled Bacon
Bacon makes everything better, including mac & cheese!
One user shared that they add bacon crumbles or chunks of ham to their blue box to transform it into a complete, hearty meal.
Better Mac & Cheese Awaits!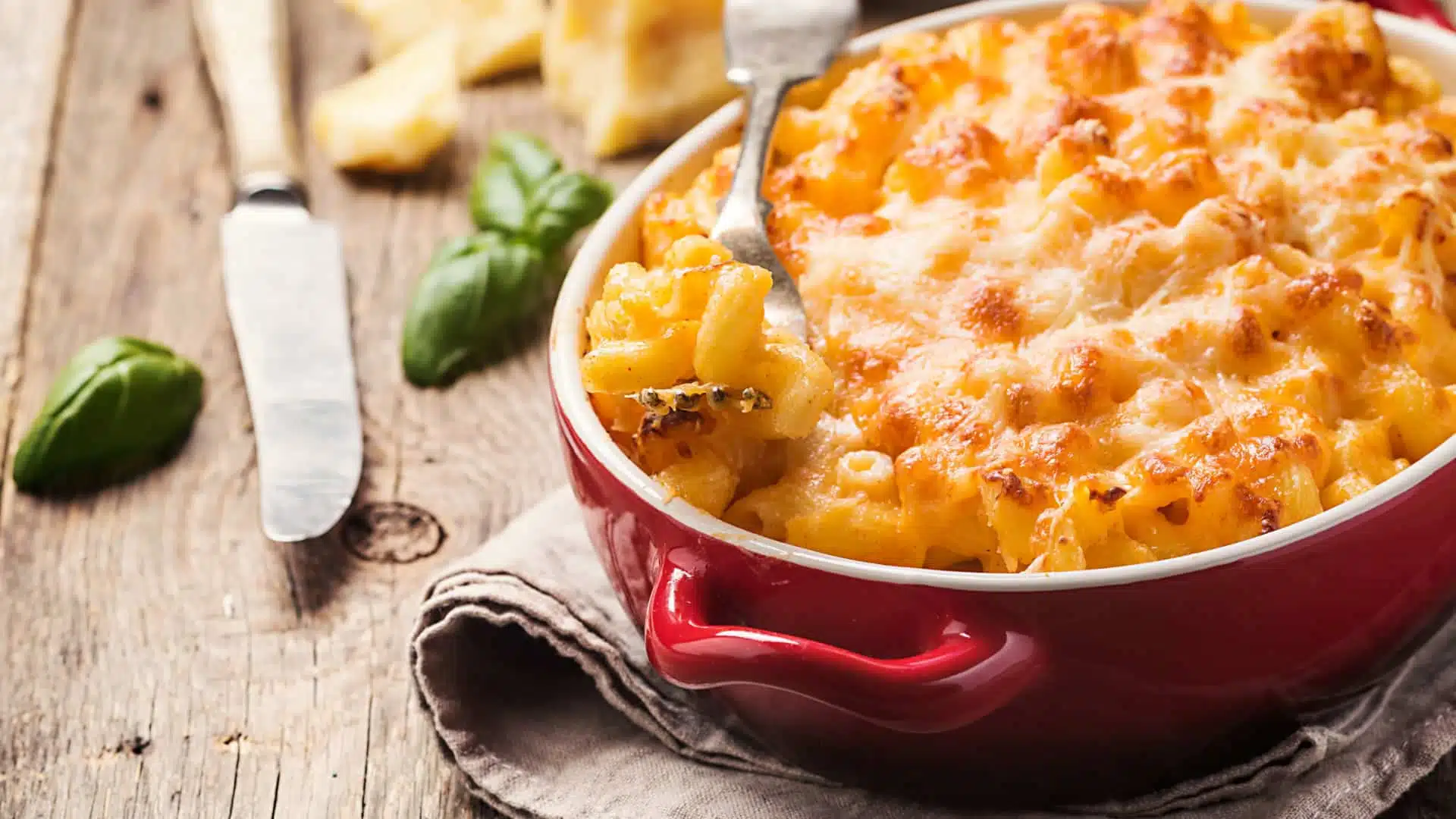 Creativity goes a long way in preparing great meals out of low-cost grocery store staples. Redditors in this thread showcased that you can eat well using affordable Kraft Blue Box Mac & Cheese as a base.
Try some, you may find a new meal to add to your weekly rotation.
More from Partners in Fire – Mouthwatering Potato Tacos You'll Want to Add To Your Weekly Dinner Rotation
Craving tacos but don't want to eat meat? Try potato tacos instead! They're a cheap, healthy alternative to traditional tacos with tons of variety.
Learn how to make potato tacos at home!
More from Partners in Fire – 18 Cheap Meal Ideas for Every Occassion
Inflation is a massive budget buster. Finding ways to eat on the cheap has never been more important!
Here are 18 cheap meal ideas to help you save on food costs.
More from Partners in Fire – Your Ultimate Inflation Busting Grocery List
Grocery shopping doesn't have to be expensive. Shop smarter with our ultimate inflation busting grocery list.
More from Partners in Fire – Is It Possible to Eat with $20 per Month?
Food is expensive, but some folks can't afford it. Some people have extremely limited food budgets, so we ran a thought experiment to determine if it's even possible to eat with only $20 per month for groceries.
More from Partners in Fire – Do Shrimp Tails Belong in Pasta?
Do you want your tails on or off? Some pasta dishes leave shrimp tails intact, adding flavor but creating a messy situation.
Find out where others stand on the great shrimp tail debate!
Melanie launched Partners in Fire in 2017 to document her quest for financial independence with a mix of finance, fun, and solving the world's problems. She's self educated in personal finance and passionate about fighting systematic problems that prevent others from achieving their own financial goals. She also loves travel, anthropology, gaming and her cats.