Everything is expensive. Housing is almost out of reach, education puts us in massive debt, and even things we need like food and utilities are starting to cost more and more.
Here are some cheap meal ideas to help you lower at least one of those expenses.
Ramen
The cheapest thing to cook if you have a tiny budget is top ramen. At thirty-three cents a package, it is the ultimate cheap food. I like to buy the frozen veggie medley and throw a handful of veggies in the pot with it, to add a little flair and flavor. You can usually get a bag of frozen veggies for a dollar, and you can make quite a few bowls of ramen with the one bag of veggies. Others like to add an egg to their ramen for some extra flavor, and at two bucks for a dozen, you are still under that five-dollar mark if you go this route.
Eating ramen all the time gets old, and it's pretty unhealthy. There are quite a few other things you can cook for five bucks.
Pasta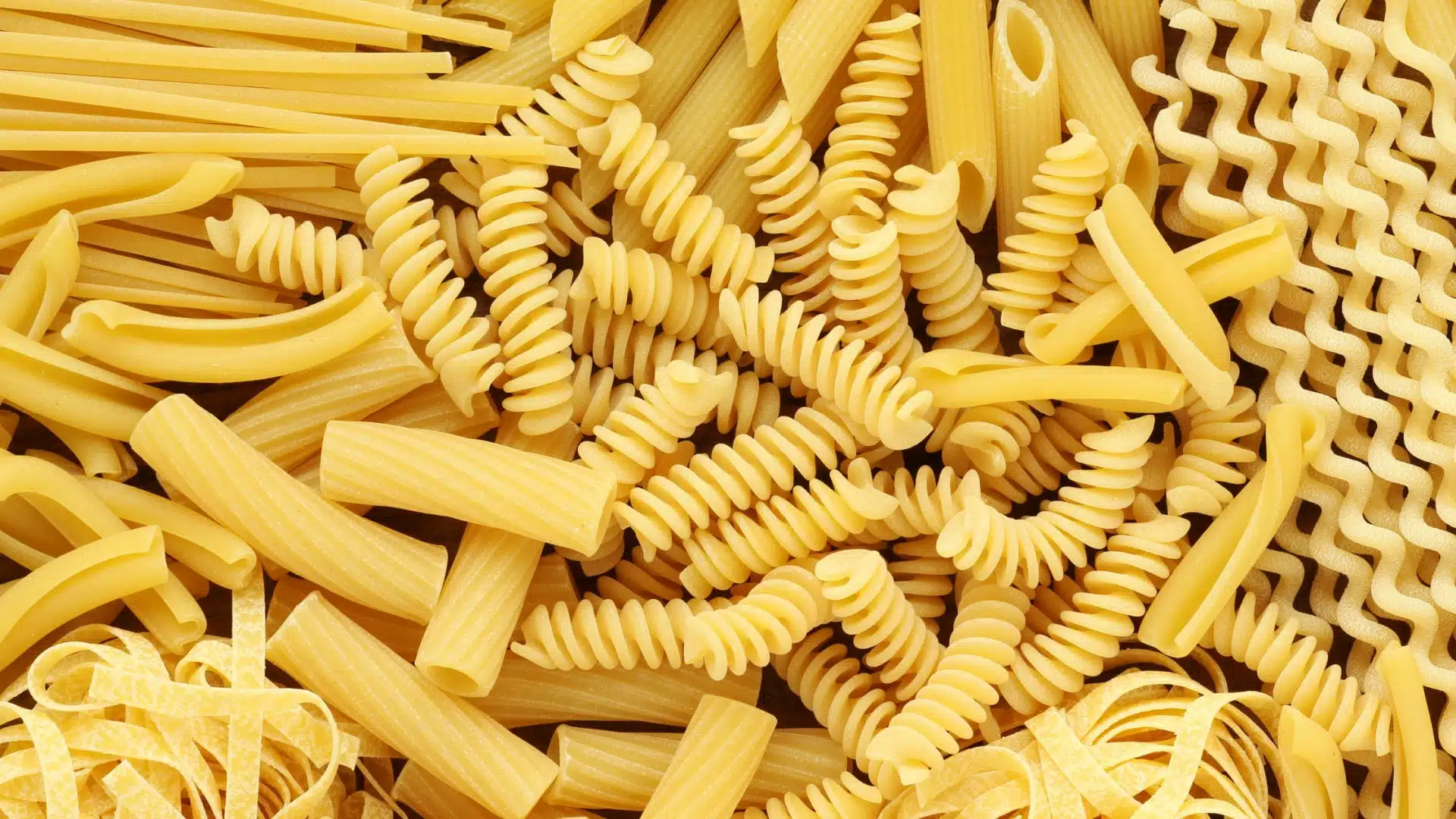 Pasta is a relatively inexpensive meal option. A box of generic noodles costs a dollar or two, and you can get a cheap can of sauce for about two dollars. You could also try making your own marina sauce with that spare can of tomato sauce you've been hoarding and the spices in your spice rack!
The great thing about pasta is you can make a lot for a little money. One box can feed a small family in one evening for less than five dollars.
Chicken & Rice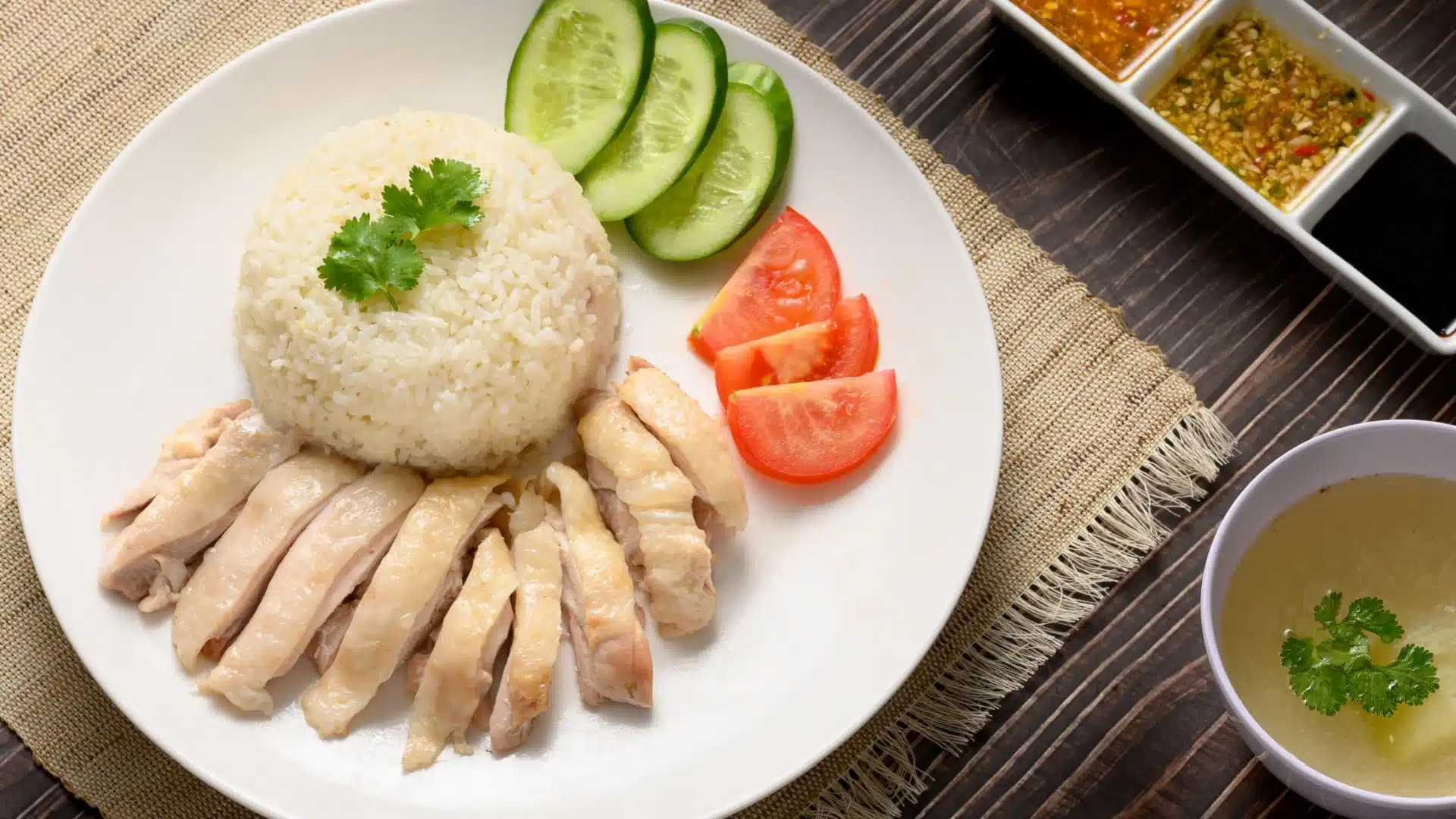 Chicken is more expensive than pasta, but if you want to add a little protein to your meal it's the best option. You can find packets of chicken legs or chicken thighs for between two and three dollars. The disadvantage is that there isn't a lot of meat in each packet. It's great if you're feeding yourself and just one other person, but if you have a larger family to feed, you might need to buy more.
However, if you stick to the one package and get a pack of white rice to go with it, you're meal costs will be less than five dollars.
Hot Dogs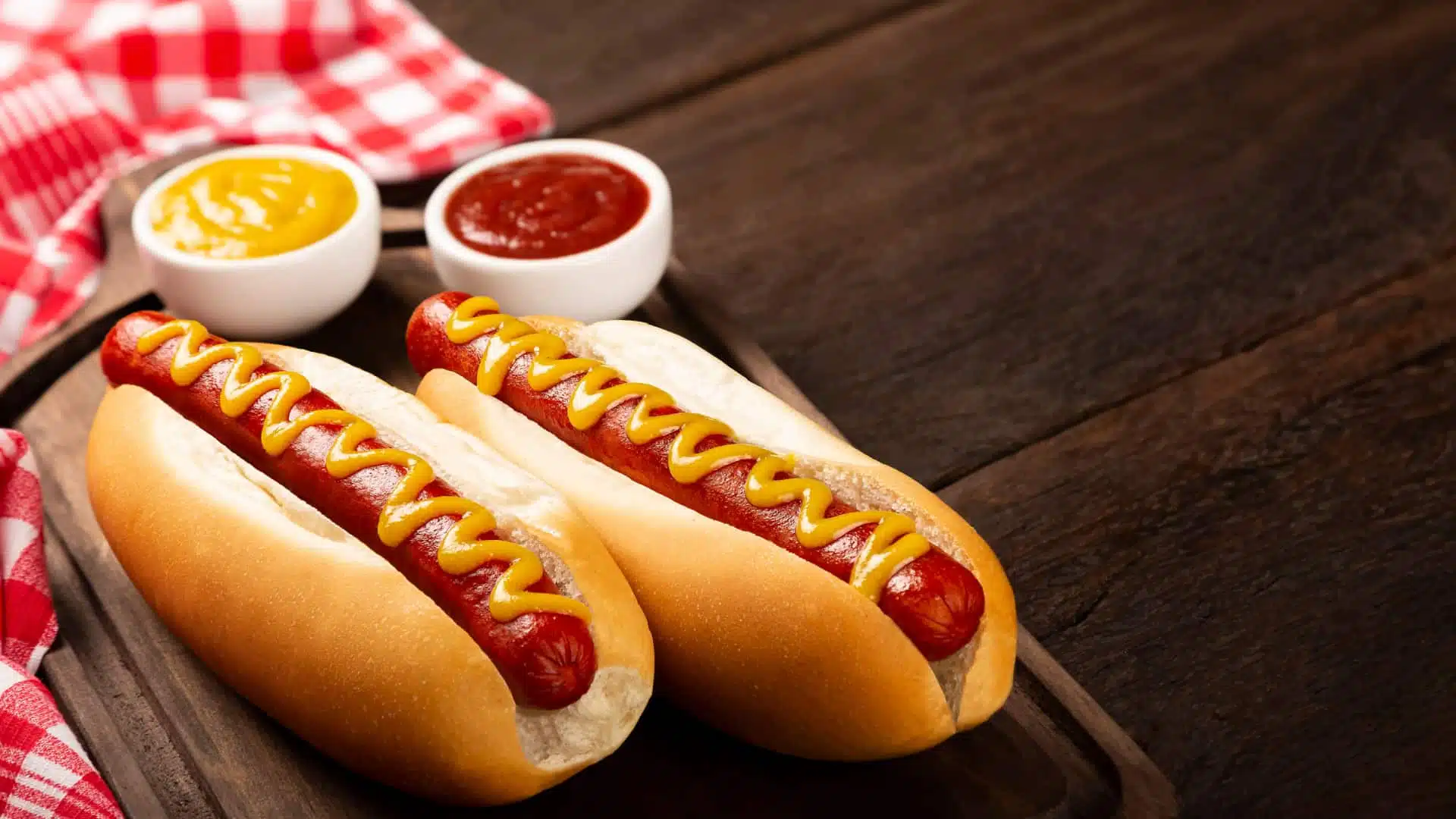 Hot dogs are the staple of easy, cheap food. You can buy a package of eight hot dogs for a dollar or two, (the dollar ones aren't the greatest, but if you're on a tight budget, you have to do what you have to do) and a pack of buns for a similar price.
Four dollars for eight hot dogs is a great deal. Experiment with different ways to cook them (frying pan, steaming, boiling, boiler) to mix it up a little.
Oatmeal
Oatmeal is a relatively inexpensive option for breakfasts and will do in a pinch for other meals as well. A tub of oatmeal only costs about three dollars, and there are 13 servings per container. One of the best things about oatmeal is that it's also good for you, and a great source of vitamins and nutrients such as magnesium.
All you really need is the oatmeal and water, but if you have a little extra money you can spice it up by substituting milk for water and adding butter, brown sugar, or even fruit.
Avocado Toast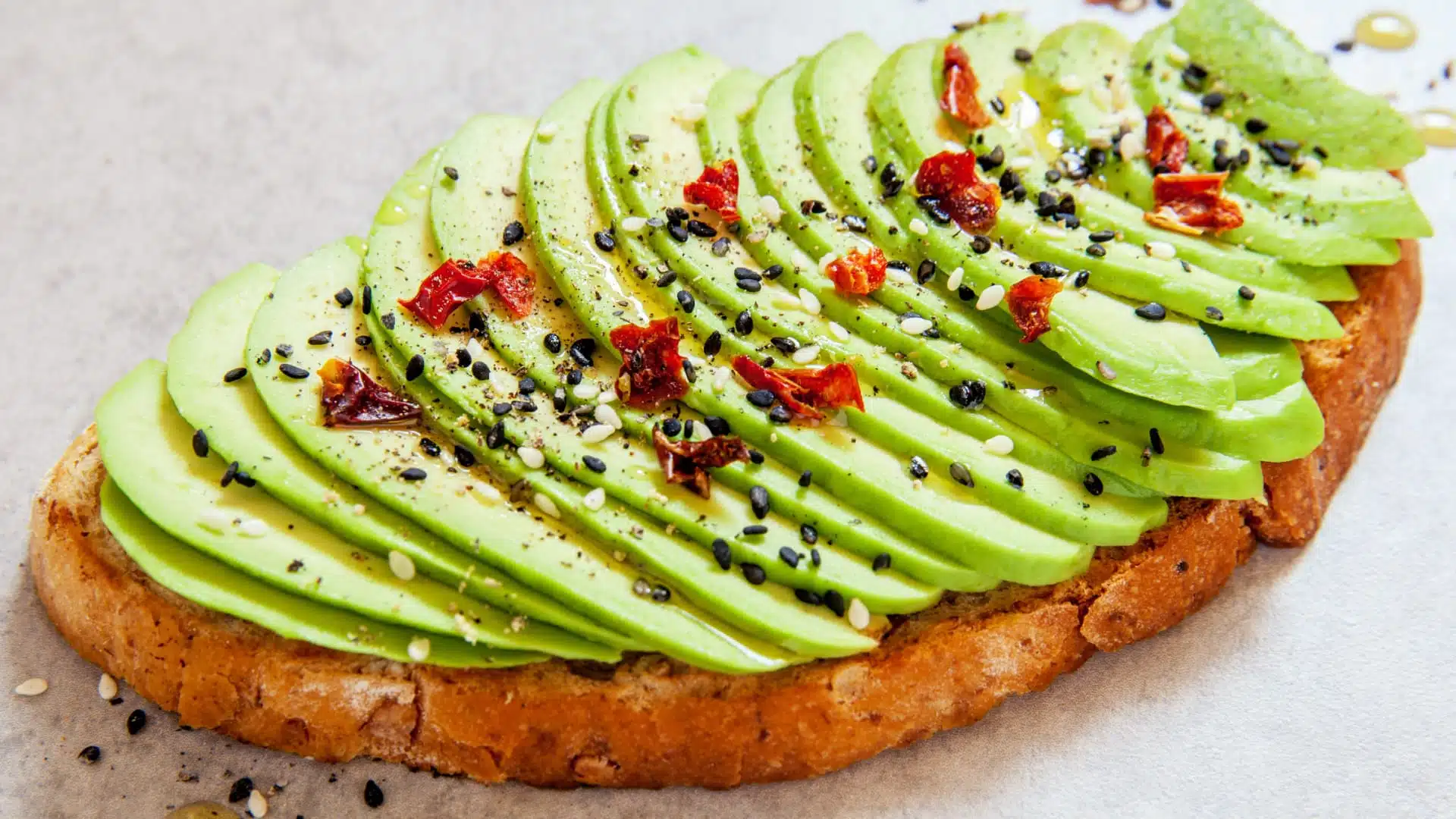 All the scorn millennials face about avocado toast is silly. It's a cheap, healthy meal option.
I can get two avocados for five dollars at the store. I like to spice my toast up with rye or wheat bread, which might cost another two to three dollars. But, I only use half of an avocado for my toast and one slice of bread. Although the overall cost was about eight dollars, two avocados and one loaf of bread will make 4 servings of avocado toast. That's only two bucks a breakfast, which isn't bad at all.
Cottage Cheese & Fruit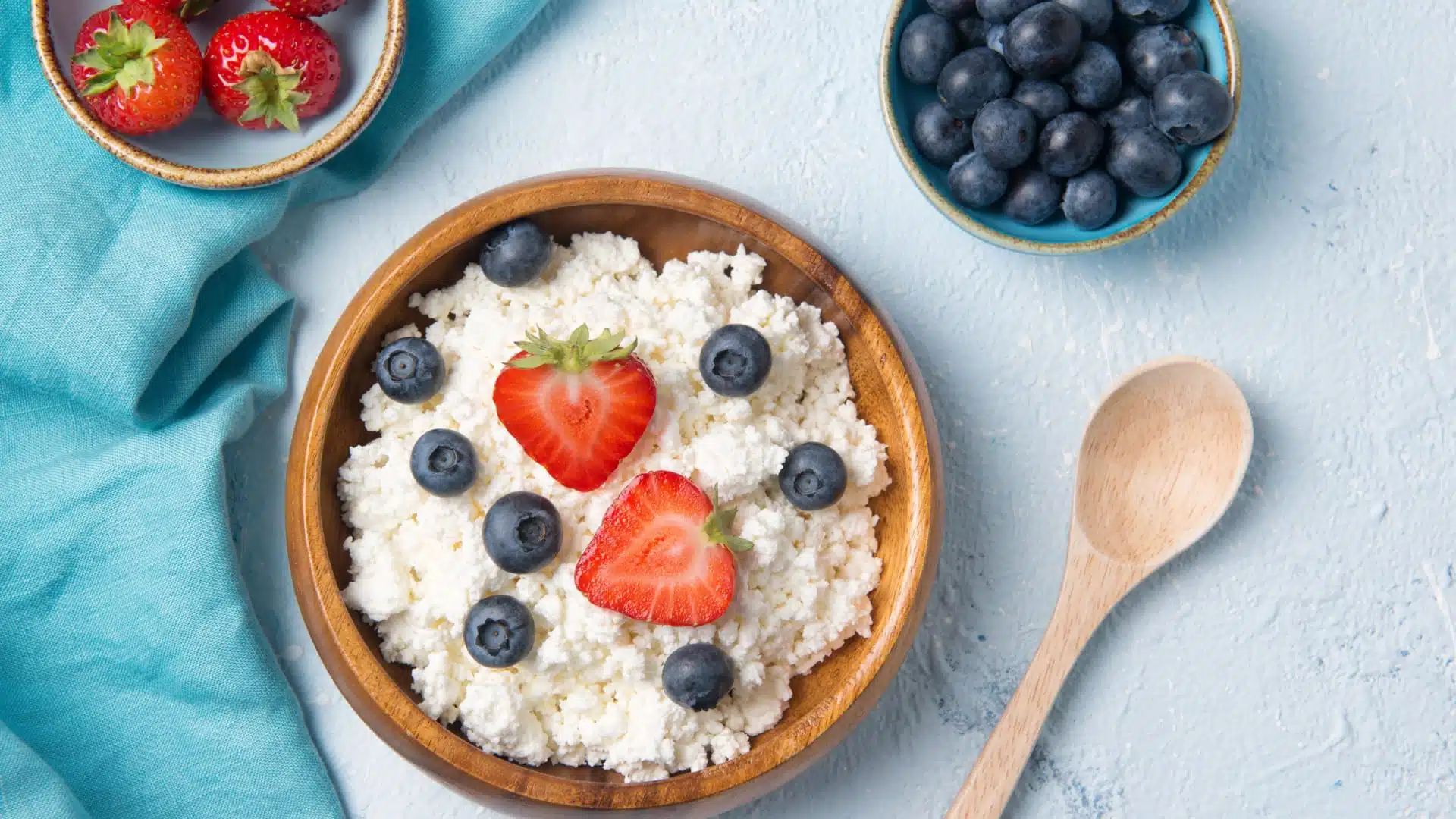 My go-to breakfast solution is cottage cheese and blueberries. A tub of cottage cheese and a basket of blueberries cost about three dollars apiece. I stretch both of these items to make them last most of the week, so The six dollars I spent ends up being about a dollar a day for breakfast.
Prices vary depending on the season and the type of fruit you get. Sometimes I substitute blueberries for strawberries, but they typically don't stay fresh for as long.
Egg Sandwich
A dozen eggs cost about three dollars, and you can get a cheap loaf of bread for two dollars. This means you can make about 6 or 7 breakfast sandwiches for under five dollars.
I like to pan-fry my egg over easy or sunny-side up, and put mayonnaise on the bread, so that when the gooey yolk mixes with the mayo I have a wonderful flavor parade in my mouth. You can also spice up your sandwich by adding cheese or bacon, but those will increase your overall costs.
Cereal
Cereal is a breakfast staple because it's cheap and easy. All you need to do is buy the cereal and some milk.
Name-brand cereals are getting prohibitively expensive. I've noticed some big brands costing four to five dollars for a small box! Many are also just boxes of sugar cosplaying as healthy breakfast options as well. Try choosing generic brands and healthier options to get the most bang for your buck.
Sandwiches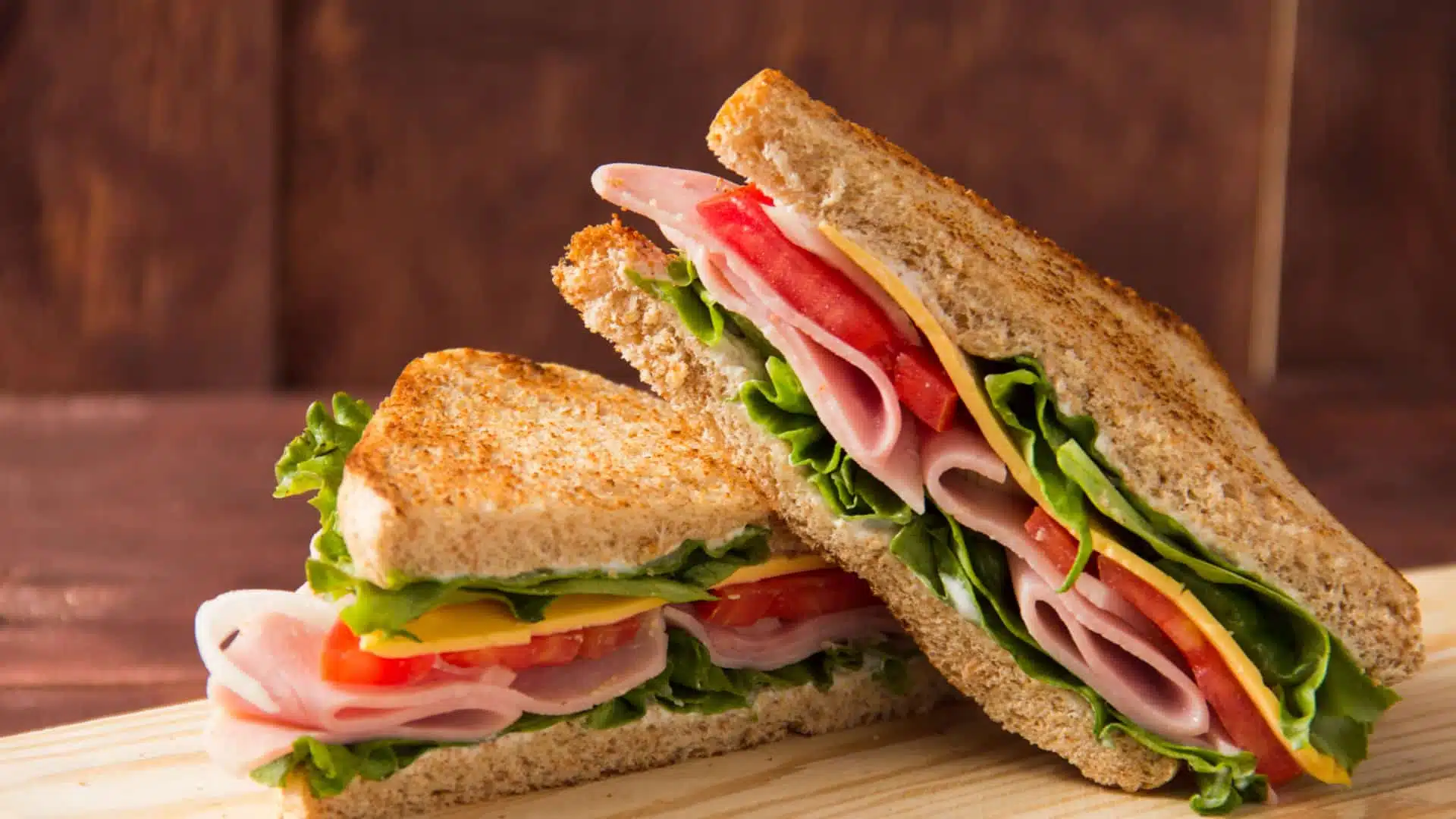 Sandwiches are a lunchtime staple. Throw some meat and cheese between two slices of bread and you've got yourself a meal!
I like to buy deli cheese because I can get a quarter pound of Swiss for about two dollars, which is a better deal than most of the pre-packaged cheeses. Deli Turkey is also a good choice, it seems fresher than the prepackaged versions and is less expensive.
If you're on a really tight budget, you can opt for bologna or peanut butter and jelly instead. There's a wide variety of options for cheap sandwich ideas.
Veggies and Hummus
My favorite lunch idea is veggies and hummus. I usually buy a packet of carrots for a dollar (the normal carrots are much better than the pre-cut baby carrots – they are cheaper and they taste better too!) and a bunch of celery for two dollars and cut these veggies up on Sunday night. I store them in a resusable ziplock bag for the rest of the week and can have a wonderful veggie and hummus lunch all week.
If you have a little extra money, you can buy cucumbers and tomatoes as well and have a full-on veggie bowl for your lunch.
Soup
Soup and other canned goods are cheap, easy meal ideas. A can of decent soup costs about three dollars, and it's a good hardy lunchtime meal, especially for the colder months.
If you are on a very tight budget, you can go even cheaper with the dollar canned soups. These aren't as hardy, but they are cheap and will do in a pinch.
Sausage Lentil Medley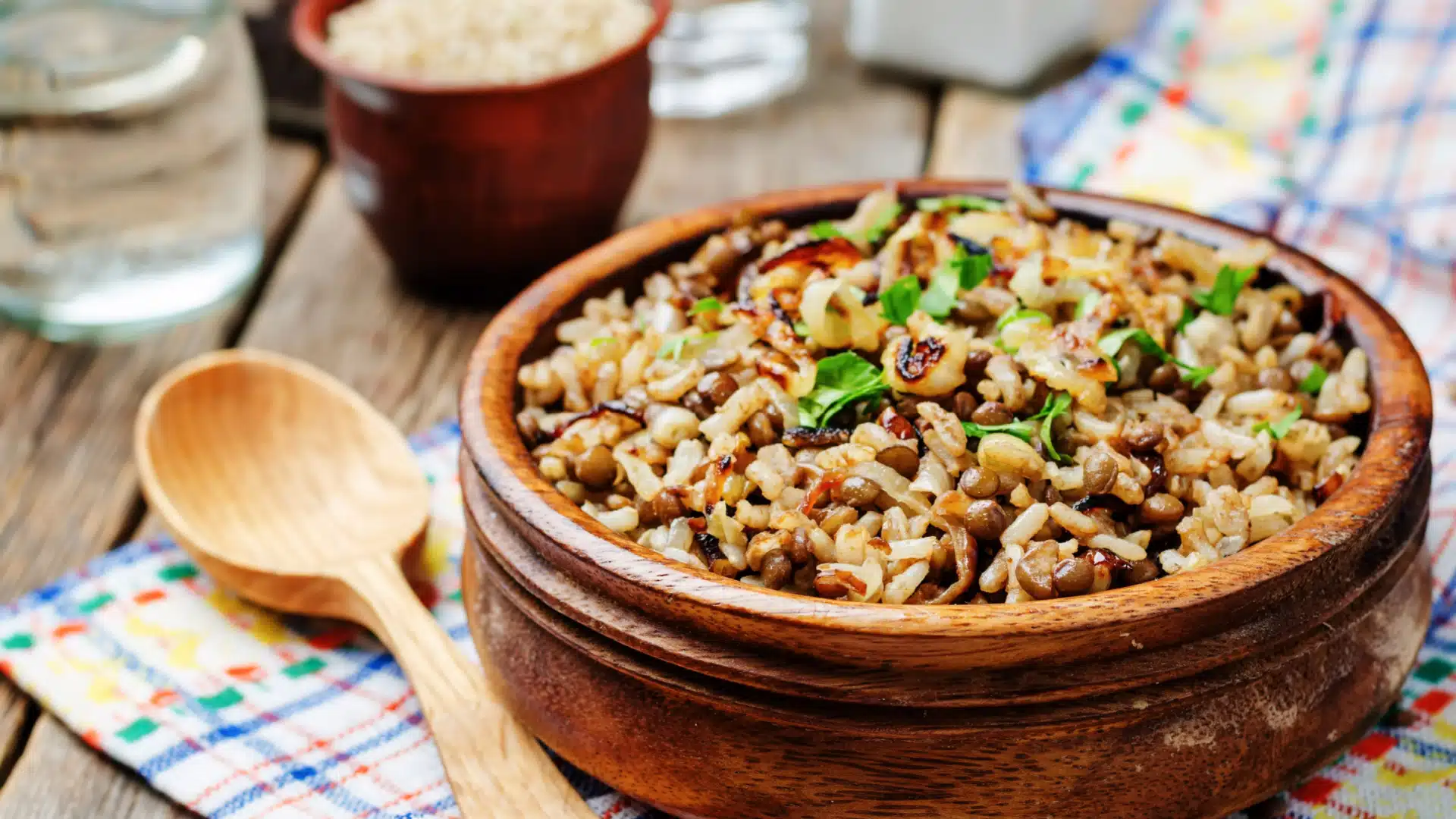 Get a package of sausage (about five dollars), a half a cup of rice (about a dollar for a pound), a half a cup of lentils (about two dollars for a pound), and a bell pepper (a buck for a green one). That's a total of nine dollars and you will have extra rice and lentils to use with something else!
Brown the sausage in a frying pan, then add the rice, lentils, and chopped up pepper, plus 1 2/3 cups of water (or chicken broth for extra flavor if you have it), mix it all together then cover and reduce heat to low for 30 minutes. The rice and lentils will fully cook, and they will all combine to make a wonderfully delicious skillet meal.
Cheeseburgers
Cheeseburgers are incredibly easy to make, and cheap too! Get a pound of ground beef (the 80 percent one is usually the cheapest, you can often find it for about five bucks a pound!), some cheese (you can have the deli slice you as little as a quarter-pound for two to three dollars, depending on what kind you get), and a pack of buns (you can get the cheapest buns for a buck or two). The total cost is only about ten bucks. You may also want to get chips or fries to serve with your burgers, which will cost a few dollars more.
The trick to doing this is to not use all of the ground beef. If this meal is for two people, you don't each need half-pound burgers, right? And four people don't each need quarter-pound burgers. Put about a quarter of the meat aside for another meal, and freeze the buns that you don't use for your next cheeseburger night.
For an even cheaper meal, swap out the ground beef for ground turkey.
Potato Tacos
Potatoes are very cheap and filling and perfect for tacos. I like to cut the potatoes into cubes and deep fry them in oil, but if you don't have the tools for that you can fry them like hash browns in a frying pan (but cut them into cubes, the shredded potatoes don't taste as good in tacos).
The only other ingreients you need are tortillas and any other topping that you like. I usually just go with cheese and sour cream, but tomatoes, lettuce, onion, and taco sauces are all reasonably priced as well. You can also add your leftover cheeseburger meat for a bit of protien and flavor.
For a bonus cheap meal, turn the leftover taco filling into a casserole.
Stir Fry
You can use a variety of meats and veggies in this versatile dish. When chicken is on sale, we use chicken. When beef is on sale, we use beef. The same goes for vegetables. Sometimes we add broccoli and zucchini, other times it's summer squash and carrots. When I'm feeling fancy, I'll cook it in sesame oil, but if you don't have that on hand, olive oil (or even generic cooking oil) works just as well. The only thing I add to every stir fry meal is soy sauce, and you can get that for about two dollars at your local grocery store.
Stir fry is easy to make even if you don't have a wok. Just throw everything into a frying pan. The only thing to remember when making stir fry is that certain veggies take longer to cook than others. Let your broccoli and carrots cook a little longer for best results.
Crock-Pot Creations
One of my favorite go-tos, when I need a cheap meal that will last a few days, is my crockpot. There are so many wonderful things you can make with it. I've mixed lentils and chicken for a tasty lentil stew, combined a chicken breast and salsa for delicious burritos, experimented with an assortment of beans for various types of chilis…the possibilities are endless.
The important thing to remember when making food in a crock pot is that over time, it can melt your veggies and less sturdy items. Things like noodles and cabbages only need to be in for a short time. It's much better for things like beans that need to soak a awhile, root vegetables that are sturdy, and slow-cooking meats.
Frozen Meals – The Ultimate Cheap Food
We all have nights where we are too busy to cook, and these freezer meals are perfect for that. I usually have at least one frozen pizza a week (the cheapest brands are less than five bucks!) and sometimes I'll even buy a frozen lasagna.
These may not count as healthy dinners, but cheating like this every now and again can save us a ton of time. It's fine to add these easy options to your meal plan every now and again. It's a cheap food that's easy to make.
A Grocery List to Save on Food
Need help saving money at the grocery store? Check out our ultimate inflation-busting grocery list.
Can You Eat on $20 per Month?
Food is expensive. The poorest among us may have very limited food budgets, so we did a thought experiment to see if it's possible for someone to eat with only $20 per month. See how we'd stretch out food budgets if we had limited funds.
Read it Here: How To Eat on $20 per Month
The Best Frugal Food Hacks to Spice Up the Cheapest Meals
Store-bought mac & cheese, top ramen, and canned foods are some of the cheapest meals you can get. However, they aren't very tasty.
Here are some hacks that can help these cheap staples become meals fit for kings!
We All Want To Save on Food, but Please Don't Reheat These!
Leftovers are essential for maximing your grocery budget, but not all foods make worthy leftovers. Find out which foods you should never save for letter!