27th Month Update
We did fantastic during our 27th month of blogging! We had over 1400 users, and the month was a day shorter than most other months. How's that for a blog win? Let's see how we increased our readership ever so slightly during our 27th month.
Readership
We increased our readership by a little over 100 users this month. The interesting thing about the 27th month is the clear difference between the first and second halves of the month. During the first half, we were averaging between thirty and fifty users per day, which is actually less than during the previous months.
But, as you can see, our readership starting increasing during the second half of the month. We averaged between sixty and seventy users during the last two weeks of the month – which is huge for us! This increase was the result of better SEO and amazing content that was featured on others sites.
Traffic Drivers
Organic Search
Partners in fire had 553 visitors via organic search this month, a slight increase over the previous month. Slow and steady improvement is the goal though, so I'll take it! It seemed like we did the best via organic search during the last week or so of the month as well – our daily users via organic search were in the twenties for most of that period. I hope this portends a pattern of growth, but you never know with the Google gods.
We only updated one old blog post for SEO this month, so I'm happy to see the growth because I didn't do much to deserve it. A goal for this month is to get back to updating at least two per month.
Our top post via organic search is "How to be a Twitch Affiliate in Thirty Days", which is fun because I don't have a lot of related content. I haven't even tried to do anything with Twitch since my last relationship ended, even though it's something I'd want to do once I achieve financial independence (turning gaming into a side hustle is the dream, isn't it? I could get PAID to pay Breath of the Wild!).
I'm doing a better job at writing for SEO. My last few posts have been well over 2000 words (I don't even know how it happened!) and I did at least a minimal keyword check prior to posting. That's more than I've done in the past! None of this has resulted in those pages ranking yet, but hopefully as they build back links and have some time online it will result in more views.
Social Media
Social media was our second biggest driver of traffic during our 27th month, as it has been for the past few months. We only had 369 users from social media this month, a drastic decline over last month. Why can't our SEO game and our Social Media game increase at the same time? Why does one have to go down when the other goes up? I don't understand it.
Pinterest
Pinterest is where we saw the biggest drop off in users. We only had 230 users coming to us from Pinterest this month, a drop of nearly 80 users compared to the month before. I think a big part of this is my decision to leave Tailwind. I'm not scheduling posts, and I'm not manually pinning much either. I guess it shouldn't come as a shock that my page views from the platform have declined.
What does bother me though, and what might be a part of the decline, is the fact that I get a an "error establishing database connection" notice when I try to go to any Partners in Fire post via Pinterest. If others are getting the same problem, it's no wonder why my users from there have declined. All I have to do is hit refresh, and my page will load, and it's only when I go from Pinterest that this happens. I wonder if anyone else has experienced this, and how they resolved it.
I know I need to do more manual pinning to stay relevant on the platform now that I no longer have tailwind, but getting that suspension kind of made me gun shy. How much pinning can I do at one time without getting banned again? Why did I even get banned in the first place? Pinterest said it was a mistake, but how do I avoid it? I'm not really sure. I took the time to do a tad bit of manual pinning today, but I know I won't get my content on Pinterest nearly as much as I did when I had the pins scheduled. However, those weren't resulting in any page views, so I don't think the scheduler was worthwhile.
Twitter
We didn't do as well on Twitter during our 27th month as I had hoped. We only had 67 users from the platform, a slight decrease from last month. I know I've been failing at engaging on Twitter recently (Breath of the Wild has been sucking up way too much of my time!) and I know I have to do better.
One thing I did do this month was share an old post every morning. I failed at that last month, but I still had fewer users visiting from the platform. I really need to increase my engagement on the platform. Here's hoping March will be better!
Facebook
We did surprisingly well on Facebook during our 27th month, especially considering I don't do anything other than share my most recent blog post. I don't even share it on my personal page, just on my Partners in Fire business page.
But, even with that, we still had 69 users visiting us from the platform this period. That's an increase of nearly 30 users! I know I need to be better about posting engaging content on the page, but that's a nut that I just haven't been able to crack. I've tried posting silly memes, jokes, inspirational images, and none of it has gotten any engagement. Maybe I should start sharing fake news memes and things that are obviously ridiculous. That's all I ever really see shared on Facebook anyhow.
Direct Hits
Direct hits accounted for 285 of our visitors this period, and increase of over 30 users. We did get a few more subscribers this month (and if you aren't subscribed yet, what are you waiting for??) so now we are in triple digits which is super exciting. I love seeing the slow growth in subscribers transition to a slow growth of users via direct hit!
Referrals
We had tons of traffic from referrals this month. We were featured on three separate blogs, Camp Fire Finance again, Tread Lightly Retire Early's Women in Finance Round-up, and Our Bill Pickle. Camp Fire and Tread Lightly both featured our awesome post "Never Enjoy Anything Ever" and Our Bill Pickle featured our post on Imposter Syndrome. I love that others are liking what we write enough to feature them in their own posts! Not only do we get that sweet referral traffic, but it's also a great way to build some back links, which will hopefully help with SEO in the future.
A big thanks to all three of you for the features!
Content
Our content this month was spectacular, and I'm not just saying that. We wouldn't have gotten those awesome back links if we didn't have some great content, right?
I had two favorite pieces this month. Both involve insidious ideas of wealth and privilege that work to keep people poor and blaming themselves when things don't go the way they would like.
Favorite Posts
One of my favorite posts was "The Poverty Trap". It's an exposé about the systematic failures in place that keep people trapped in a cycle of poverty. I read through studies on how systematic poverty works, and compared it to the experiences of Americans. Honestly, I was shocked at how perfectly our system fit into the models, which were generally developed with third world country poverty in mind.
The second was "Never Enjoy Anything Ever". I wrote it in response to some tweets I saw, which basically said that if you are in debt you should scrimp and save and never enjoy anything. That advice is backwards, unfair, and unrealistic, and I explained why in the post. And it spoke to a ton of people, which is awesome! That's one of my main reasons for blogging!
Theme of the Month
If I had a theme for the month, I'd say it was identity. I didn't mean for it to be that way, but that's how it turned out. First, we published a post on dealing with Imposter Syndrome. I've struggling with feeling like I don't belong in a variety of settings, from my professional life to my blogging life. It's important to know that this psychological struggle is real, and there are ways to overcome it. We also published two posts about identity theft, how to prevent it and what to do if it happens to you. I know how tough it is to be in a situation where all your money gets stolen. It's happened to me and it sucks.
I rounded out the month with posts on spending too much money on junk food, and things that are huge wastes of money. Everything can't be super serious all the time, and I like to balance my serious posts with some more light hearted ones.
Monetization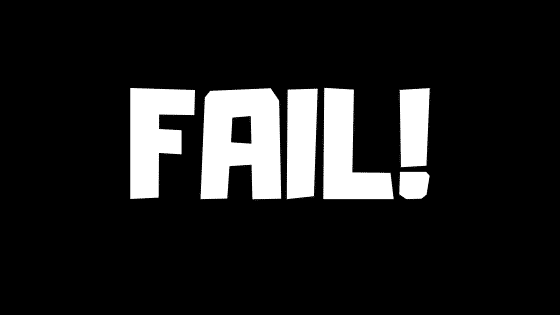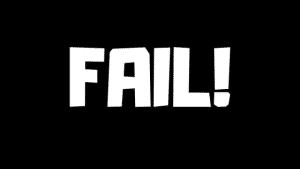 I don't think I need to say anything else about it. There is no change on the monetization front.
How We Are Going to Improve Our Readership
Although I'm happy with how our 27th month went, I know that it only went so well because of our awesome referrals. We can't count on that every month.
I think growing our SEO game will benefit us the most in the long run, so I'm going to make sure I update at least two of my posts this month. But, I also don't want to put all of my eggs into one basket, so I need to grow at least one of my social media channels.
Last month, I talked about trying to grow Facebook. Unfortunately, time kind of got away from me and I didn't do anything with it. I think I will keep that as my goal for this month. Facebook can be a huge driver of traffic if you can get the game right, and I don't think it will hurt to focus on that for a few months. At the very least, I might be able to grow my page some and get one or two more users a month. That would be a win.
Check back next month to see if I actually followed through with it, and to find out if it got us anywhere!
Melanie launched Partners in Fire in 2017 to document her quest for financial independence with a mix of finance, fun, and solving the world's problems. She's self educated in personal finance and passionate about fighting systematic problems that prevent others from achieving their own financial goals. She also loves travel, anthropology, gaming and her cats.