Hobbies upgrade your life. Unfortunately, far too many hobbies are too expensive. If you want to play a musical instrument or learn to dance, you must pay for lessons, which can get far too expensive for many of us.
However, hobbies don't have to be expensive. Here are 60 cheap hobbies you can start with little to no money. Give them a chance and see what you like!
12 Free Hobbies To Consider
Some hobbies can be free. Here are twelve hobbies you can try if you have no money. Of course, this assumes you have some everyday items lying around the house, a computer, cell phone, and access to the internet.
Hiking
Hiking is a great way to fill a weekend afternoon. It lets you get outside, commune with nature, and exercise while at it.
Most cities have small trails nearby that you can access for free. If you want the best views, you'll need to pay for access to state and national parks.
Reading
Reading is free with a library card! Check out books on various topics and learn more about how the world works, or dive into a fictional world and take a much-needed break from reality.
You can even rent books for free on your Kindle with library apps.
Creative Writing
Grab your keyboard and let your imagination soar! Spin a tale of warrior princesses battling an untold evil, or use your favorite shows as inspiration with fanfic.
Creative writing lets you get lost in a whole new world, and the best part is that it doesn't cost anything. If you need some help getting started, you can always use creative writing prompts.
Working Out
You don't need a gym to work out. Try jumping jacks, squats, pushups, and crunches at home for a quick, free workout.
Working out is a great hobby because you reap the health benefits while staying occupied.
Learn a Language
Apps like Duolingo allow you to learn a new language for free. Take a few hours a day to study. You'll be surprised at how quickly you learn!
If you need more resources, head to your local library to see if they have any reference books on your chosen language.
Juggling
Do you have a few balls lying around the house? Why not learn to juggle?
Juggling takes balance and concentration, but it's a great party trick if you learn to do it well.
Meditation
All you need for meditation is yourself and a few quiet minutes. Become at one with the world and find inner peace by meditating every day without paying a thing.
Find a quiet space in your room or garden and explore your mind.
Volunteer
Why not donate your time to a worthy cause if you're bored? Consider volunteering at an animal shelter to walk the dogs or with Habitat for Humanity to build shelters for people experiencing homelessness.
Charities everywhere could always use an extra hand; other than transportation, it's completely free.
Paper Mache
You likely have the ingredients for paper mache paste in your pantry and some old papers that would be perfect for modeling.
Mix some up and let your imagination soar. See what you can craft with these simple ingredients.
Video Making
Video making seems like an expensive hobby, but you likely already have everything you need unless you want professional-quality videos.
Your smartphone takes decent videos, and you can use numerous free video editing software applications to add special effects. Microsoft offers Blender for free with its operating system, which allows you to edit like a professional. Why not record a scene and see what happens?
Flower Pressing
Consider collecting and pressing flowers if you want a hobby that gets you outside in the spring and summer. Take a walk and enjoy the variety of wildflowers blooming. Pick a few and press them in an old book to let them dry.
Take the hobby to the next level by learning to identify the flowers you find and determine if any have cool uses!
Moderating
If you're going to hang out online anyway, why not offer your services to moderate a community? Online spaces like Facebook groups, Reddit, Discord, and Twitch have volunteer moderators that help keep the areas safe and on topic.
Consider offering to moderate your favorite online communities as a pastime or build your own.
50 Cheap Hobbies to Enjoy
Most things cost at least a little money. We've developed a list of fifty additional hobbies you can start for cheap, broken down into 29 hobbies that typically stay cheap and 21 that are cheap to start, but get more expensive the more you get into them.
Consider dabbling in these hobbies to see if one is a good fit!
29 Cheap Hobbies That Stay Cheap
If you never want to spend a fortune on a hobby, consider giving these a whirl. Most cost less than twenty bucks in supplies to start and maintain. Although you can buy more stuff if you really get into it, you likely won't spend more than $100 at any given time.
Journaling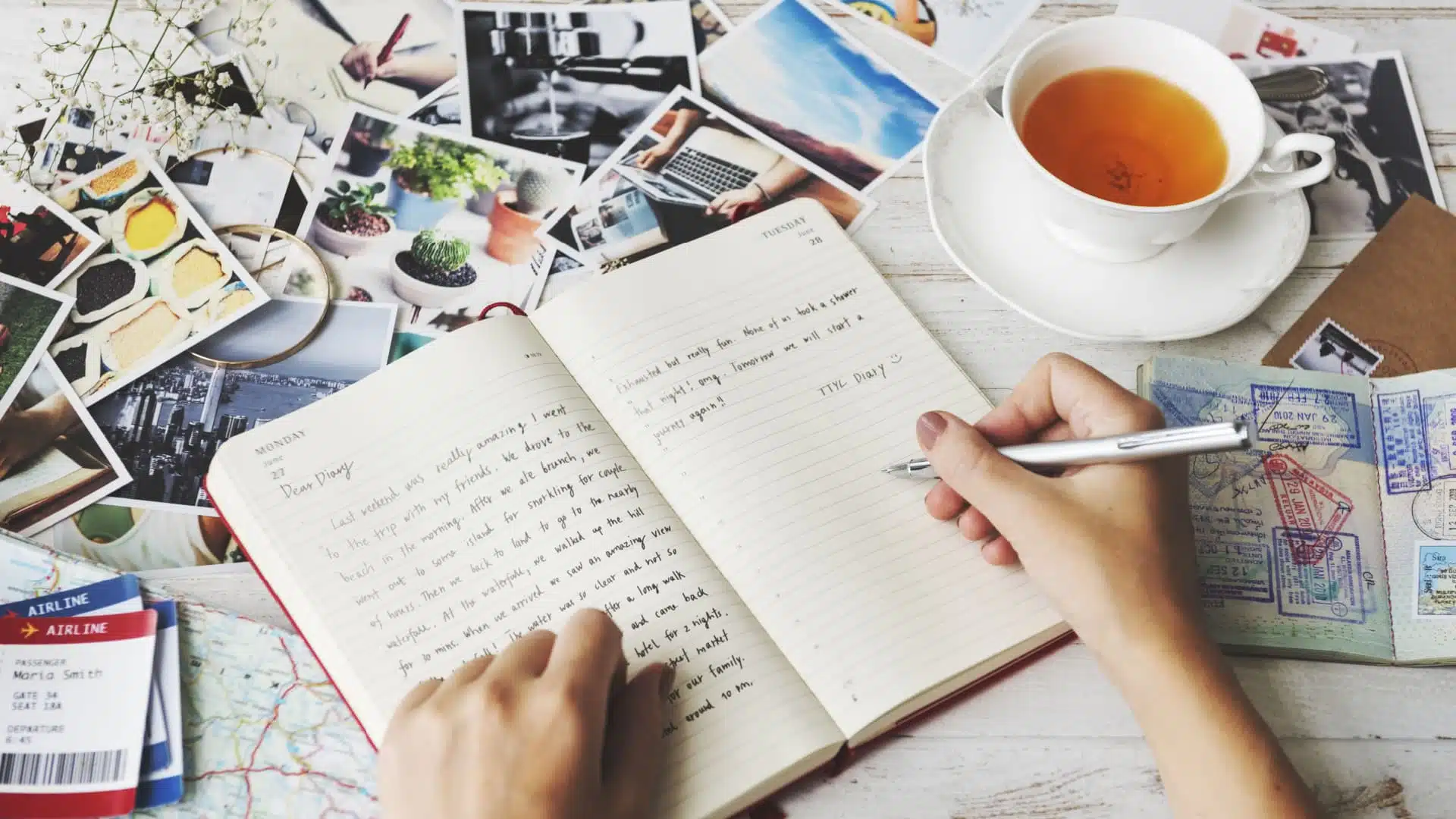 Journaling is an excellent hobby with numerous health and wellness benefits. There's a different type of journal available for everyone, whether you want to explore your inner self with shadow work or create an action plan for living your life.
Try a lined journal to explore your feelings, a bullet journal to keep track of your goals, or an art journal to jump-start your creativity.
Crochet
Crochet needles and yarn only cost a few dollars, and it's one of the most straightforward needlework arts to learn. Head to your local craft store to get your supplies, and watch an instructional video to get started.
Once you learn the basics, you may want to splurge on colorful threads and complex patterns, but you can only go through so much at a time, so it's a low-cost hobby when averaged over time.
Sewing
Learning to sew is a valuable skill. You only need a needle, thread, and fabric to start. Begin by repairing old clothes or creating something new with items destined for the trash bin.
Sewing with traditional needles and thread is a cheap hobby, but if you love it, you may want to upgrade to a sewing machine, which can get pricey.
Origami
Fold the thick paper into beautiful shapes with the Japanese art of Origami. You can get an Origami kit at a bookstore or craft store for about $20 to get you started, but for an even cheaper option, grab a pack of Origami paper and watch some online tutorials.
Although the paper can get pricey, you likely won't make enough Origami to break the budget.
Kintsugi
Kintsugi is another Japanese art that's cheap to start. Kintsugi is about repairing broken items rather than throwing them away, but it's also about celebrating flaws. With Kintsugi, items are repaired with gold and silver to highlight the blemishes rather than hide them.
Start with broken items around the house. Get gold epoxy and showcase the beauty of the repair. If you love it, you can get cheap ceramic dishes at Walmart, breaking and repairing them with an artistic eye.
Sudoku
If you like math, consider purchasing some Sudoku books to solve math puzzles in your spare time. Sudoku offers a grid of nine spaces with a few numbers pre-filled, and users have to arrange the remaining number so that all lines add up to a certain amount.
The cheap hobby puts your brain to work.
Crosswords
For another brainy cheap hobby, consider crossword puzzles. These word games test your trivia and ability to deduce answers from short, quirky clues.
You can buy a book of crossword puzzles offering hours of entertainment for less than $20.
Paper Crafts
You can make amazing things with paper. Invest in construction paper, glue, and fun decorations to create monsters, heroes, shapes, and decorations.
Paper craft supplies are cheap at most hobby stores, and you can use things you have around the house, like old boxes and paper towel rolls, to complete your masterpieces.
Drawing
All you need to start drawing is a pencil and paper, which cost a few bucks at the store. Those who want to develop their craft can invest in an art journal and professional-grade graphite; although they aren't necessary, they won't break a budget.
There are hundreds of things you can draw to perfect your craft. Consider sketching portraits, animals, imaginary monsters, and scenes from your life to get started.
Gaming
Gaming can't always be considered a cheap hobby. With technological advances, gaming consoles are getting more expensive than ever, with top-of-the-line systems setting you back hundreds of dollars.
However, many people already have a console, and those who don't can buy earlier generations or refabed versions for far less than retail.
Those with computers and access to the internet can play games on Steam without paying for a console, and mobile gaming has numerous fun options for wasting time.
Gaming can be a cheap hobby if you use the available platforms and opt for free and cheap games.
Board Games
Consider investing in board games if you're looking for cheap hobbies the whole family can enjoy together. The games cost about $20 a piece brand new, but you can find used games for cheaper at thrift stores and online.
Consider implementing a game night to play old classics like Life and Monopoly. It's a great way to spend the evening.
Puzzles
Consider putting puzzles together if you want a cheap hobby to enjoy alone. Although large, complex puzzles are getting more expensive, you can typically find smaller puzzles for about $20 apiece. Spend a month putting together one before moving on, and you'll have a hobby that costs less than $20 monthly!
Thrifting
If you don't have money to sustain a shopping habit, consider thrifting instead. Head to flea markets and thrift stores to see what treasures they hold. You may be surprised at the cool stuff people disregard.
You can also turn your love of thrifting into a money-making venture by finding great deals on items and reselling them online.
Upcycling
Consider upcycling if you want cool stuff for your house without paying top dollar.
Upcycling is when you find old, worn-out items at garage sales and thrift stores and transform them into valuable items at home. You're recycling items while giving them new life.
Use old glass to create decorative mosaics, turn an old wardrobe into trendy new shelves, or transform an old dog house into a functional side table. The only limit is your imagination.
Tinkering
Spend your free time learning how things work with a bit of tinkering. Take apart clocks, televisions, and radios and see if you can put them back together correctly.
If you like tinkering, consider buying old items from flea markets. Don't take apart your family's only television set.
Bicycling
Bicycling has one massive upfront cost, but it's free after that. Invest in a bike, then hit the trails, getting a great workout while you're at it.
You can get a low-cost bike at places like Walmart for about $200, which isn't cheap, but at least you know there won't be a lot of additional charges.
Community Sports
If you're looking for a hobby that gets you active and helps you meet new people, consider signing up for a community sport.
Some communities offer their residents softball, dodgeball, or tennis teams for a minimal sign-up fee. See what your local community offers and get involved.
Geocaching
Explore the world around you while searching for buried treasure!
Geocaching exploded with smartphones. People hid little gems in their communities and public spaces, allowing others to find them on the app. See what's hidden! Don't forget to replace the reward with something when you find it.
Ancestry
Discover where you came from by digging into your ancestry. Learn about your family's past, genetic history, and all the sordid details of your ancestors' lives.
Online resources such as ancenstry.com help people explore their family history for as little as ten dollars a month.
Dungeons & Dragons
Theater of the Mind is a cheap hobby because it mainly involves your imagination. Buy some dice and character-building sheets, and you're ready to go!
Search your local community for beginner's Dungeons & Dragons events. They're usually hosted at game shops and comic book shops.
Programming
Why not explore a hobby that helps you build marketable skills? You can learn to code with low-cost online resources in your spare time.
Once you have the basics down, consider building an app or a game to see how far you can go.
Collage
Grab some old magazines, scissors, glue, and poster board, and create your masterpiece with collage.
Collages are great because you can use them to create vision boards to help you achieve your goals or as a means of artistic expression.
Fishing
Head to your local sporting goods store for a pole, hooks, bait, and tackle box to spend time in the great outdoors. When starting from scratch, you may have to pay a few hundred bucks for all the supplies, but it's worth it for the ability to spend a few days a month outside with nature.
As a bonus, when you get good at it, you'll make up for the cost by catching dinner.
Beading
Create bracelets, animals, and other fun designs with beads and string. Recreate the lizard craze from the early 2000s, or start your own bead animal trend.
Beads and string are relatively cheap at craft stores. You can get enough for hours of entertainment for less than $20.
Swimming
Many communities offer pools for residents to enjoy for free, so why not head out and pick up swimming as a summer hobby?
Swimming is a great way to lose weight and get in shape, but it's fun too.
If you're complex doesn't have a pool, consider getting a membership to your local community center or gym. One of them is sure to have a pool.
Trivia
Many bars host trivia nights weekly, allowing you to showcase all the random knowledge stored in your brain.
Grab your friends and head out for a lively night of entertainment while learning useless facts about history, culture, and entertainment. The great thing about trivia night is you control the costs. Most bars don't have covers; if you only order one beer and eat before going, you can enjoy the night without paying a lot.
Witchcraft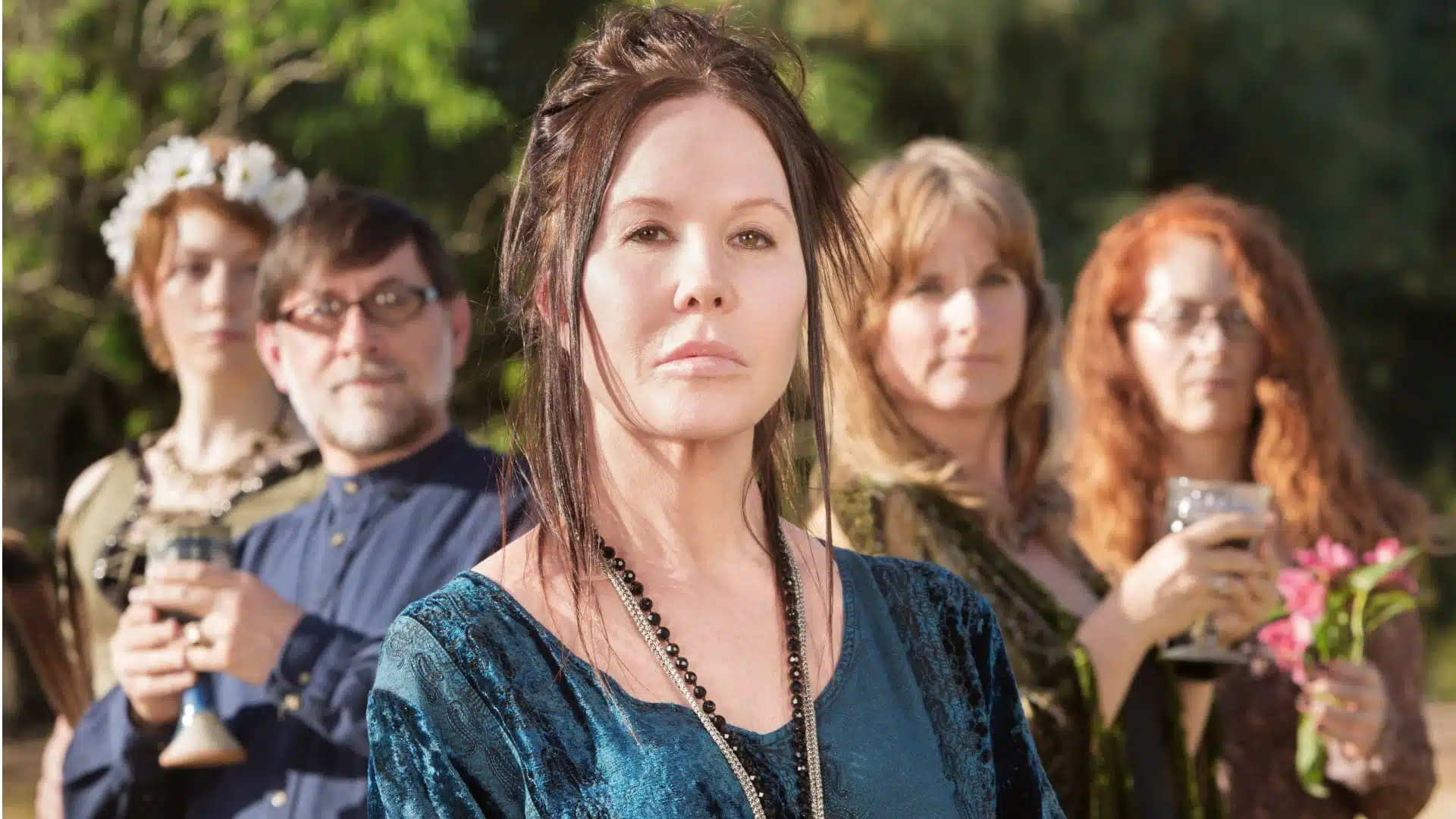 Dabble in spellwork and charms for a low-cost hobby that helps you learn the world's inner workings. Magic and witchcraft have a bad reputation, but it's a legitimate practices enjoyed by millions of people.
Throw off your bias and try casting a spell. You'll learn about herbs, crystals, inner healing, and the power of yourself in the process.
Soap Making
For a frugal hobby that's also useful, consider making your soap at home. While it probably won't save you money in the long run, it can replace the money you spend on traditional soap, and as a bonus, you'll know everything that goes into it.
Candle Making
If you love scented candles, consider making your own at home. Many craft stores offer candle kits with everything you need to get started.
Choose your colors, scents, and candle holders to give your home a unique aesthetic that's undoubtedly yours.
20 Hobbies with Low Start-Up Costs
Some hobbies start cheap but only get expensive if you get really into them. Amateurs can dabble in these hobbies for as long as they want without spending a fortune, but those who love it may spend a lot in the long run.
Painting
You can start painting for less than $50 by purchasing cheap paints, brushes, and canvas or a kit with the most popular colors.
However, if you love it, you may spend a small fortune on quality paints of all colors and enormous canvases, allowing your imagination to run wild.
There's no need to spend this much, though. Many craft stores offer deals on canvas packs, and beginner paint will work just as well as professional-grade paint for hobbyists.
Gardening
They say all you need to start a garden is a couple of seeds and small tools. While that's true, most who begin can't get enough of it and buy more for their gardens.
If you want to keep it a cheap hobby, consider growing food to supplement your grocery costs, and avoid expensive planters, vines, and garden décor.
Terrarium Building
If you don't have access to a yard, consider moving your garden inside with a terrarium. Create your own little ecosystems at home with mason jars or goldfish bowls.
Some even sell their terrariums once fully developed, giving them enough money to keep building new ones without paying out of pocket.
Blogging
In theory, blogging is a fantastic hobby and a great way to make extra money. Although you can start a blog for free with sites like Blogger, you should use your own hosting if you want to monetize.
Fortunately, it's cheap to get started. Sites like Bluehost offer extremely low-cost hosting options, and you can register a domain name for less than $20.
Of course, if you get into it and want to turn it into a money-making venture, you'll need to invest in it. Professional bloggers pay a lot of money for hosting, stock images, mastermind groups, and other blogging resources essential for monetizing.
If you're not worried about making money, you can maintain a blog for less than $30 monthly.
Making Clothing
Take sewing to the next level by making your clothes. Though you can start cheaply by using old items you find at home or the thrift shop, if you really get into it, you'll want to invest in a sewing machine, patterns, and new fabrics.
Streaming
Streaming is a great hobby that might even bring in extra money. Getting started is cheap if you already have a console and some games. Playstation and Xbox allow you to live stream right from the console, so there's no extra cost.
If you want to build a brand, you'll learn that you need to invest in your stream. Many streamers opt for high-quality microphones, webcams, capture cards, and headphones to ensure a smooth picture and then pay for logos, sounds, special effects, and editing to build their brands.
Scrapbooking
Starting a scrapbook is relatively cheap. All you need is the book and a collection of scraps and memorabilia you want to include.
However, those who get into it know it doesn't stay cheap. Scrapbook paper, stamps, stickers, ink, photo development, and other supplies add up.
You don't need all these things for a successful scrapbook. Keep the hobby cheap by setting a monthly supply budget for your scrapbooking needs.
Cooking
Some people love to cook and bake, not only because they have to eat but because they love trying new ingredients and creating unique culinary masterpieces.
When first starting, cooking is relatively cheap. Cooking at home is the best way to save money on food. However, exotic ingredients can get pricey. To keep it a low-cost hobby, try developing new recipes with the cheapest food items, like lentils, rice, chicken thighs, and in-season vegetables.
Card Games
A deck of standard playing cards is less than five bucks and offers hours of entertainment for pairs, groups, and those playing solo. Consider playing blackjack, poker, or war in groups of two or more, or spend time playing solitaire if you're alone.
Although standard deck card games are a cheap hobby, many people want to graduate to other card games, like Magic the Gathering. These games can get pricey, especially if you're trying to build an unbeatable deck.
Bird Watching
You can start birding for free at your local park. Learn the local species, migration patterns, and which birds you can expect to see in your own backyard.
Unfortunately, birding soon becomes a habit. You may find yourself investing in top-of-the-line binoculars and plane tickets to exotic locales to catch a glimpse of the most elusive birds.
Photography
You can dabble in photography with your smartphone. Find unique landscapes, cloud structures, or architecture for your portfolio. Refine your photos with the free apps and post them to Instagram.
If you start to love it, you may want to invest in a professional quality camera, umbrella lights, screens, and light boxes to capture the perfect scene. The camera is the most expensive part, with the best ones costing over $1000.
You can enjoy a photography hobby without splurging on an expensive camera to keep the costs down.
Jewelry Making
Razzle dazzle yourself by making your jewelry. Craft stores offer many options for homemade jewelry, including beads, stones, designs, clasps, and more. The lower-end stuff is relatively inexpensive, allowing users to dabble in the art and decide if they like it.
If you get really into it, you may want to use higher-quality materials, such as gold, silver, and precious stones. These items can cost a pretty penny, but if you're happy sticking to costume jewelry, making it can stay a cheap hobby.
Traveling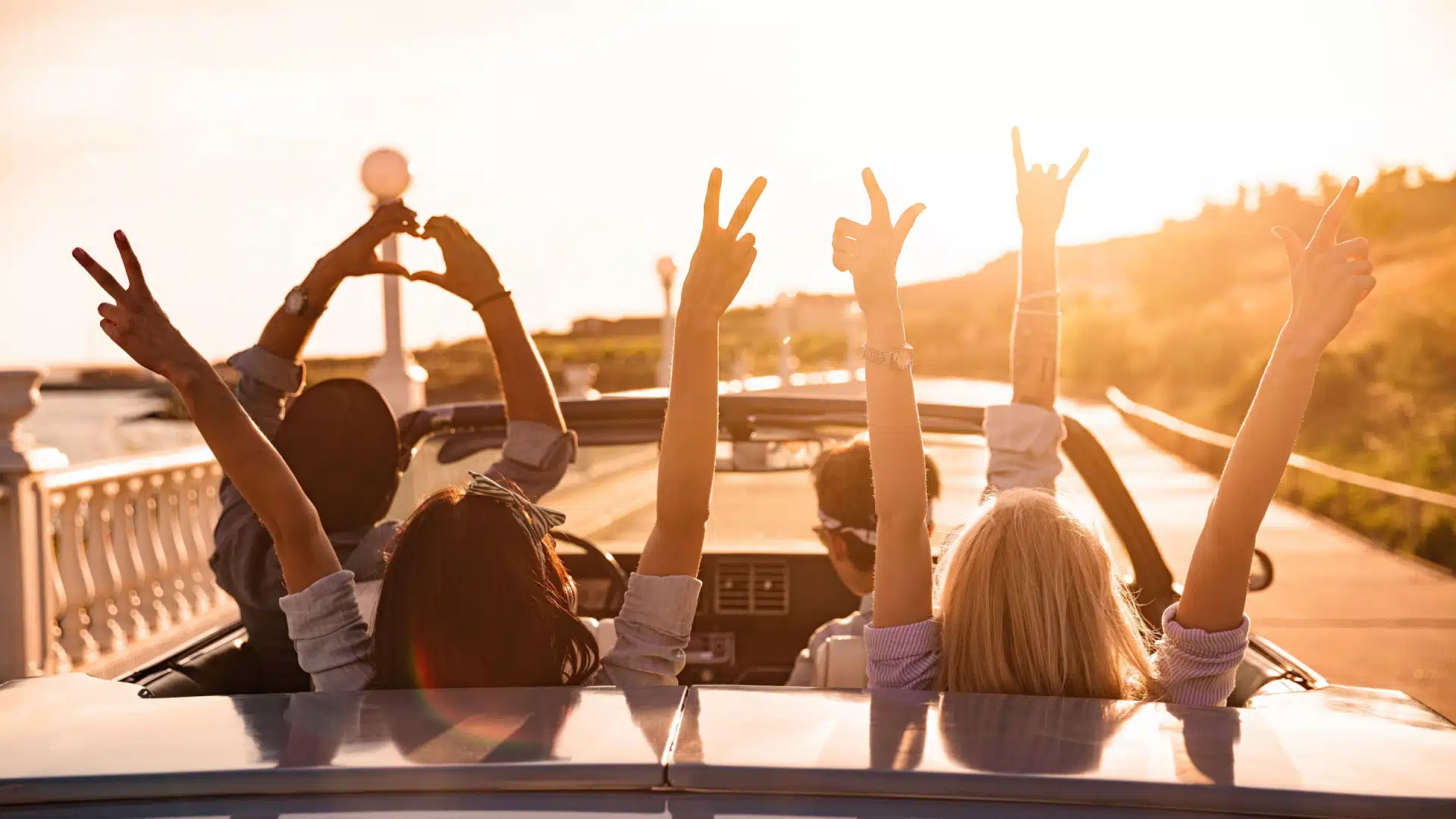 Traveling doesn't have to be inexpensive. You can see a large portion of the country by taking road trips, sleeping in the car, and camping.
Of course, when the travel bug bites, it bites hard, and you may find yourself longing for trips to foreign lands. Traveling out of the country gets expensive, but it's worth it if you have the extra cash.
Kiting
If you're bored on a pleasant spring day, consider heading out to a beach or field to fly a kit.
You can get a cheap kite at a big box store for less than twenty bucks. Take that bad boy out and watch it soar!
Those who love kiting start making their own and seeking the best places to fly them. These two activities combine to make kiting more expensive than you would think, but there's no need to do either.
Star Gazing
Explore the mysteries of the cosmos from your own backyard with stargazing. Head outside on a clear night and gaze up at the night sky. Learn to identify the constellations and watch as they dance across the sky. Dabble in astrology or astronomy, two very different fields that relate to the night sky.
Unfortunately, most live in areas with heavy light pollution, limiting what we can see even on a clear night. You'll have to head out to dark sky locations for the best views or invest in a telescope.
Puppetry
Consider making puppets for a fun, creative hobby that lets you make things and act out stories. You can make simple puppets for cheap with old socks, a bit of yarn, and some googly eyes.
Write little skits for your puppets to perform, and record their antics with your smartphone. It's an activity the entire family can enjoy.
If you get really into it, you can design or buy more complex puppets using far more than old clothes and scraps.
Collecting
Many hobbies involve collecting something; the expense varies based on your chosen vice. Rock collectors can enjoy their hobby for free, picking up unique pieces they find when out and about. Comic book lovers may spend thousands of dollars on a mint specimen of a rare book.
Check thrift stores and garage sales for your chosen niche to start your collection for less.
Home Brewing
Many stores offer home brewing starter kits to let you dabble in the practice without spending much money.
Your first brews are likely to be generic, but if you enjoy the process, you'll want to refine your recipe, adding special ingredients, investing in additional supplies, and refining your craft. These add-ons add up, and you may spend far more than you intended if you aren't careful.
Model Making/Sculpture
You can purchase modeling clay at any craft store for less than twenty dollars. These home clays harden up in regular convention ovens, allowing you to dabble in the craft without spending too much money.
However, these clays are cheaper, and your home oven can't reach the high temperatures artist-grade kilns offer. If you enjoy pottery and sculpture, you may want to invest in your own wheel and pay for time at a school's oven.
Makeup/Cosplay
Transforming yourself into something else is a fun, creative hobby that's easy to start. Grab some drugstore makeup or hit the Spirit Halloween store on clearance days to start your collection and see what characters you can create with low-cost supplies.
Those who genuinely want to bring characters to life may spend a small fortune on sewing machines, fabrics, décor, fake weaponry, foams, and studio-quality makeup.
Lots of Cheap Hobbies to Explore
This list is not all-inclusive. There are hundreds of cheap hobbies you can engage in when you're bored. With a bit of creativity, you can even create your own.
Don't let a lack of money stop you from enjoying all life has to offer. Dabble in these low-cost hobbies and explore the wide range of fun available.
Have fun!
Melanie launched Partners in Fire in 2017 to document her quest for financial independence with a mix of finance, fun, and solving the world's problems. She's self educated in personal finance and passionate about fighting systematic problems that prevent others from achieving their own financial goals. She also loves travel, anthropology, gaming and her cats.