By now, all of you lovely readers should know that we here at Partners in Fire are on a dedicated quest for financial independence. But what does that mean? What is this Fire movement anyway?
We're here to help. Here's everything you need to know about the financial independence movement, starting with the basic concepts and delving into the different types. Financial Independence is for everyone, and this will help you get started.
If you don't want to read the post – you can watch this video instead, which outlines the basics. Be sure to subscribe to my Youtube channel if you prefer the video format!
The Fire Movement
What Does the FIRE Movement Stand For?
Let's start with the basics. What is Fire? You will usually see it written as an acronym – FI/RE. I shorten it to Fire because hashtags don't understand that a backslash is part of the word; and easier to type. FI/RE stands for Financially Independent/Retired Early. Basically, it means that you can afford your life without having to work a job. To many, it means living your life on your own terms, not on some employer's terms. It's a lofty goal indeed, but I think it's achievable for many people.
How Does the FIRE Movement Work?
One of the most beautiful things about the FIRE movement is that there's a type of fire that works for everyone. Achieving the life of your dreams isn't a one-size-fits-all approach, so it spawned a huge variation in lifestyles and approaches. To understand how the movement works, we need to understand the different types of financial independence because each of them works a bit differently.
Types of Fire
Coast Fire
Coast Fire means that you have enough money in savings to have a comfortable withdrawal rate when you reach 65 years old. It means that you no longer have to contribute to your retirement account. However, you don't have enough money to live off before you retire, so you still have to work. Reaching Coast Fire is a great goal post, especially because nobody wants to be destitute when they retire.
Coast Fire is generally calculated based on expected returns. For example, I'm at Coast Fire in my 401K right now, but that's only because I have thirty years for it to grow. If I magically became 65 tomorrow, I wouldn't be able to retire. Coast Fire takes expected returns into consideration.
If you want to know more about calculating coast fire, check out this youtube video I made! It has tons of valuable information and links to all the best calculators!
Barista Fire
Many people consider Barista Fire to be basically the same as coast fire. They call it Barista Fire because you just have to work at a coffee shop to pay your basic living expenses. In my personal opinion, there is a slight difference between Coast FI and Barista FI. With Coast FI, you probably have to stay at the crappy job you are trying to escape to afford your living expenses. In my view, Barista FI means you can take a stress-free part-time job to pay for your living expenses. I may be the only person in the world who differentiates between the two, but I think it's an important distinction!
Lean Fire
Lean Fire means being financially independent on forty thousand dollars per year or less. The people who do this are your frugal warriors, your minimalists, and your extreme couponers. These people are freaking amazing savers! They prove that you don't have to be rich to be financially independent. Lean Fire is a viable option for tons of people!
So, when I say that I'm at Coast Fire for a Lean Fire, it means that if I stop contributing to my 401K right now, when I'm 65 years old, I'll be able to withdraw forty thousand dollars per year and be ok. This is assuming that my investments yield decent returns for the next 30 years.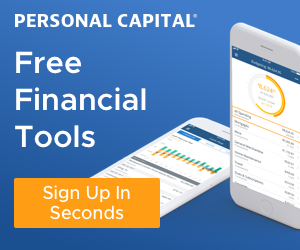 Passion Fire
Ok, I made this one up. But passion fire is definitely the fire for me! It means that you are pursuing financial independence so that you can stop chasing a paycheck and start pursuing your passions! Who wouldn't be into that? It might mean that you are still working for a paycheck (just like barista fire), but you are doing it for something that moves and inspires you.
If you aren't sure what type of FIRE might be best for you, take this handy quiz! It's a fun way to find out!
Is the FIRE Movement Legit?
A common question people ask is whether the FIRE movement is legitimate or not. And I get that concern. In our world of stagnant wages, insane costs of living, and a political system that doesn't work for everyone, it does seem like FIRE is an achievement limited to a privileged few.
But I'm here to tell you that's not the case. Yes, we need to change a ton of things to lift everyone up in our society. That's undeniable. However, most people who are currently living a middle-classlifestyle can achieve some sort of financial independence. There's a path to fire for almost everyone.
Paths to Fire
There are thousands of paths to Fire. Some people know they want Fire before they even head to college. They scrimp, and they save, and they work through college, get amazingly high-paying jobs upon graduating, and work their tails off for 10 years to call it quits in their 30s. Others are happy being Lean Fire. They work and save and live off the land as much as possible, so they don't have to rely on the money. Still others set up side hustles to get there. Everyone's idea of why they want Fire is different, so everyone's path to Fire is different. The only thing that really matters is whether or not your path works for you.
This blog outlines my Path to Fire. But my goals aren't your goals, and my path to Fire may not be your path to Fire. That's ok! It's all about sharing in the journey and supporting each other on our different paths.
How Do I Get Started with the Fire Movement?
Well, you are reading a blog post about the fire movement; that's a great start! You may also want to check out the Spirit of Financial Independence and start exploring why you want freedom and how you want to achieve it. It's terrifying to start such an epic journey, but you won't be disappointed!
But also, you need to put in the work. Starting now. Financial Independence is just a pipe dream until you start doing the real work: saving, investing and increasing your income.
Saving
The first thing you need to do to get started with the fire movement is start saving money. Cut costs wherever you can. This might mean cutting cable, saving money on groceries, or finding ways to cut back on basic living expenses. Some of you may want to take saving money to the next level – you can do so by moving to a cheaper area.
It's absolutely essential that you have a cash safety net (and by cash, I mean money in the bank). I'm sure you've heard the old rule about having a three-month emergency fund, but I think you need a lot more if you pursue financial independence. In my opinion, you need at least a year of living expenses saved up. This will help you weather any financial storm and prevent you from having to withdraw from your investments during times of market turmoil.
And speaking of investments…
Investing
The next step in achieving any type of financial independence is investing. The interest on savings accounts is so abysmally low that it's impossible to even beat inflation while saving. Yes, investing is riskier, but it has been proven to be the best path to financial security over the long term.
First, if you have access to a 401K plan at your current job, you need to be investing enough to get the company match. That's free money, and you will not find better returns anywhere else. This is also the pot that will ensure you have a secure traditional retirement, and you definitely don't want to scrimp when your options might be more limited.
Next, you need to start investing in your early retirement life. My favorite investment vehicle is Vanguard's total market fund. It offers instant diversification and super low fees, so it's incredibly easy just to set it and forget it. If you want, you can start looking into other options once you have this set up for even more diversification. Many people have had luck in real estate, but it generally has a higher risk.
Finally, you need to separate your emotions from your investments. Learn the differences between realized and unrealized losses, and don't panic sell. As long as you don't own many individual stocks, most investments will go back up after a period of turmoil. The majority of people who lose money in the stock market sell when markets crash and buy at market peaks. Timing the market in that way is guaranteed to set you back.
Instead, invest the same amount every month and don't even look at it. Ok, look at it every six months to a year to ensure you are still on track, but don't let market swings get to you. You are working on building your year's worth of savings to handle that.
Increasing Your Income
The final step to achieving financial independence is increasing your income. There are a plethora of ways to do this. The earliest pioneers of the FIRE movement did it by working tech jobs. They made themselves invaluable at work and demanded high salaries, which they saved.
Obviously, not everyone is going to be able to land a high-paying tech job. But there are other ways to increase your income. You might be able to find ways to get raises and promotions where you work. Put in the time and effort for a couple of years to make yourself indispensable in your industry. Learn, grow, and keep adding to your skillset. These are things that will help you demand a higher salary at any job you work.
But, we all know we can't depend on a company to do right by you and your skillset, and sometimes, you need to take a job, any job, to pay the bills. So another great way to build your income is to pick up a side hustle. I blog, stream video games, and make Youtube videos. They aren't profitable yet, but I'm growing on all three platforms, and by the time I'm ready to retire, all three will be sources of income. It's not retirement in the traditional sense because I still plan on working on those ventures (pursuing my passions for the win!), but I will get to leave the high stress nine to five.
You might have other interests, and there are tons of ways to start your own side hustle. A lot can go into turning your passion into a legitimate business, so be sure to check out Launch Your Side Hustle – the ultimate side hustle course. It gives you everything you need to know about starting a hustle and even helps you brainstorm ideas! It's a must-have for anyone serious about increasing their income via side hustle.
Is the FIRE Movement for Me?
The fire movement isn't for everyone. Some people are perfectly happy working their nine-to-five with a secure paycheck. Others love the high-paced corporate environments that they work in. Everyone is different, and the secret that other FIRE aficionados sometimes forget to tell you is that it's ok. It's okay not to want to pursue financial independence. It's okay to be happy where you are. Hustle culture and extreme frugality aren't for everyone.
But if you're reading this and thinking, "man, I want to be free to pursue my passions," then it is for you. Follow the guidelines outlined above and decide what type of FIRE is right for you. Start taking steps today to achieve it.
Melanie Allen is an American journalist and happiness expert. She has bylines on MSN, the AP News Wire, Wealth of Geeks, Media Decision, and numerous media outlets across the nation. She covers a wide range of topics centered around self-actualization and the quest for a fulfilling life.